Dyslipidemia and Treatments
Science News
Journals
Continuing Education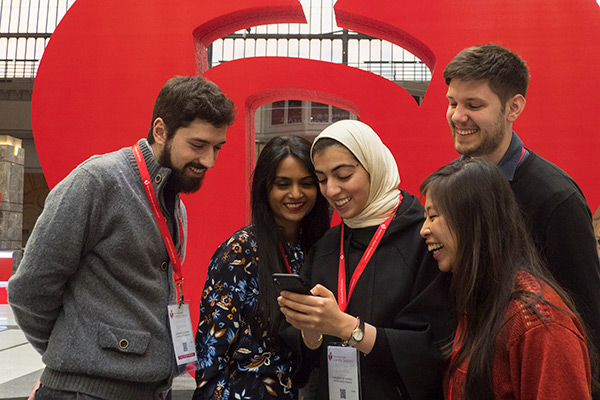 Meet us in November in Boston or online from anywhere through our virtual platform for the global cardiovascular event of the year! Reconnect with colleagues, experience breakthrough cardiovascular basic, clinical and population science updates, and immerse yourself in innovative solutions designed to help you in your daily practice at the American Heart Association's Scientific Sessions 2021.
Enjoy instant access to leaders in the field and the latest discoveries in cardiovascular science and medicine.


Reconnect and collaborate with global thought leaders from over around the world.


Experience programming designed with your needs in mind with 27 programming communities.

CE and MOC credits available.


And more!
Don't forget! AHA Professional Members receive the best rates for attending Scientific Sessions. Learn more about this and other benefits by becoming an AHA Professional Member.
The ATVB Council focuses on arteriosclerosis, thrombosis and vascular biology. The council advances research, addresses prevention, improves diagnosis and treatment, and works actively with other organizations. It shares reliable information through its annual conference, awards and lectures, and in the AHA's journal, Arteriosclerosis, Thrombosis, and Vascular Biology.
---
The Council on Lifestyle and Cardiometabolic Health promotes the expansion and exchange of knowledge with the ultimate goal of improving cardiovascular health across the lifespan. The council nurtures basic, clinical, epidemiological, and translational science related to nutrition, lipids, obesity, diabetes, physical activity, and behavioral change.
---
The CLCD Council supports AHA objectives in clinical cardiology, promotes excellent clinical care, and fosters professional development and education for clinical cardiologists. Through council-sponsored symposia, panels, and scientific conferences, members can access and interpret new developments in the field and promote clinical cardiology to professional and lay audiences.
---
SOLOIST WHF and SCORED Results
Investigator Deepak Bhatt, MD summarizes the results of 2 trials on dual SGT1 and SGT2 inhibition, which he presented during Scientific Sessions 2020.
American Heart Association Professional Members
Enjoy instant benefits!
Free Online Access to AHA Scientific Journals
Affiliate with our 16 Scientific Councils
Discounts on Scientific Conference Registration and Online Courses