Science News
Journals
Continuing Education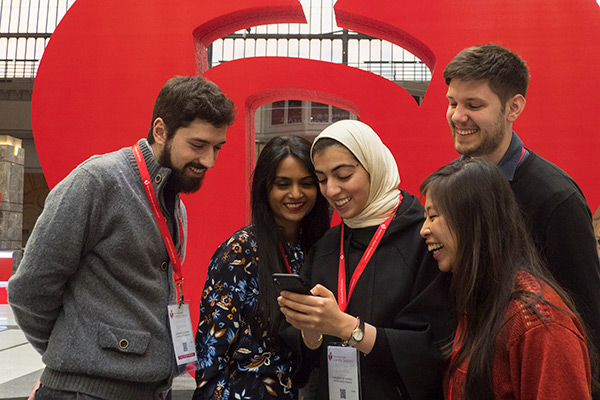 Meet us in November in Boston or online from anywhere through our virtual platform for the global cardiovascular event of the year! Reconnect with colleagues, experience breakthrough cardiovascular basic, clinical and population science updates, and immerse yourself in innovative solutions designed to help you in your daily practice at the American Heart Association's Scientific Sessions 2021.
Enjoy instant access to leaders in the field and the latest discoveries in cardiovascular science and medicine.


Reconnect and collaborate with global thought leaders from over around the world.


Experience programming designed with your needs in mind with 27 programming communities.

CE and MOC credits available.


And more!
Don't forget! AHA Professional Members receive the best rates for attending Scientific Sessions. Learn more about this and other benefits by becoming an AHA Professional Member.
The QCOR Council provides a forum for a multidisciplinary group of volunteers committed to making a substantial contribution to reducing the burden of heart disease and stroke through improving healthcare quality and patient outcomes. Members gain insight on how to provide effective, safe, timely, equitable, efficient, and patient-centered care.
---
The CVSN Council accelerates the discovery, interpretation, and application of science to enhance cardiovascular health and treat cardiovascular diseases and stroke. The council helps develop scientific statements and advisories, guide professional education activities, provide scientific expertise, conduct research, translate findings, and promote evidence-based practices in clinical settings.
---
The CLCD Council supports AHA objectives in clinical cardiology, promotes excellent clinical care, and fosters professional development and education for clinical cardiologists. Through council-sponsored symposia, panels, and scientific conferences, members can access and interpret new developments in the field and promote clinical cardiology to professional and lay audiences.
---
#QCOR21 at Sessions Program Highlights
Program Chair Umesh N. Khot, MD and Vice Chair Emily O'Brien, PhD highlight some of the main events they have planned for the meeting this year, with a focus on early career science and the ways quality of life and outcomes research is evolving in response to the COVID pandemic and emerging mhealth technologies.
American Heart Association Professional Members
Enjoy instant benefits!
Free Online Access to AHA Scientific Journals
Affiliate with our 16 Scientific Councils
Discounts on Scientific Conference Registration and Online Courses