This page offers a wealth of tools and tips to assist with the proposal process, compiled by a group of distinguished AHA science leaders. Here you will find step-by-step application instructions, resources for preparing your summary for non-scientists, biosketch and other essential parts of a proposal. You may also explore how a proposal gets reviewed and scored. Be sure to review the characteristics of all AHA research awards before beginning your proposal. We are here to help with a schedule of live webinars where you can learn more and ask questions about applying for AHA research funding.
Characteristics of All AHA Awards
All AHA grants share the following features unless noted in the program description:
Each applicant must be an AHA Professional Member. Join or renew when preparing an application in ProposalCentral, online, or by phone at 301-223-2307 or 800-787-8984. Membership processing may take 3-5 days; do not wait until the application deadline to renew or join.
Science Focus: The AHA funds basic, clinical, behavioral, translational and population research, bioengineering/biotechnology and public health problems broadly related to fulfilling our mission to be a relentless force for a world of longer, healthier lives.
Disciplines: AHA awards are open to all academic and health professionals. This includes but is not limited to all academic disciplines (biology, chemistry, mathematics, technology, physics, engineering, data science, etc.) and all health-related professions (physicians, nurses, nurse practitioners, pharmacists, physical and occupational therapists, statisticians, nutritionists, etc.).
AHA maintains dedicated Peer Review Committees by award type and subject. The applicant is required to select the desired review group (AHA Science Classifications).
The extent to which the focus of the project is related to cardiovascular and/or cerebrovascular diseases and/or brain health is an important factor that will be considered, though an applicant is not required to be a part of a cardiovascular/cerebrovascular-oriented laboratory, clinic or department.
The AHA believes diversity and inclusion is an essential component to driving its mission and strongly encourages applications by women, underrepresented racial and ethnic groups in the sciences, military veterans, people with disabilities, members of the LGBTQ+ community, and those who have experienced varied and non-traditional career trajectories.
Eligible Sponsoring Institution: American Heart Association research awards are limited to U.S.-based non-profit institutions, including medical, osteopathic and dental schools, veterinary schools, schools of public health, pharmacy schools, nursing schools, universities and colleges, public and voluntary hospitals and others that can demonstrate the ability to conduct the proposed research, except for applications specifically related to the AHA's Institute for Precision Cardiovascular Medicine. An investigator may be allowed to request approval to conduct work outside the United States temporarily.
Applications will not be accepted for work with funding to be administered through any federal institution or work to be performed by a federal employee, except for Veterans Administration employees.
Scientists whose projects involve coding and/or use large amounts of data are encouraged to apply and will be given access to the AHA Precision Medicine Platform, a cloud-based solution for data analysis. See details below.
Percent Effort: Unless specified, no minimum percent effort is required; however, the Principal Investigator must demonstrate that adequate time will be devoted to ensuring successful completion of the project.
Transferability: AHA project awards are fully transferable to make the awardee a "free agent" who is empowered to move to another qualified institution while retaining the award.
Rebudgeting: Unless specified, award budgets are unrestricted among allowable categories (salary/fringe of PI and essential personnel, supplies, equipment/computers, travel, human subjects, etc.). Funds may be re-budgeted between categories without prior AHA approval.
Pre-proposals (letters of intent): Some programs follow a two-part application process, as indicated in the chart of deadlines above. Part one is the submission of a pre-proposal (required letter of intent), applicant's biosketch, and other preliminary documents, as requested.
Multiple Awards: An individual may hold more than one AHA award concurrently, but may only hold one career development/recognition award (Career Development Award, Established Investigator Award, Merit Award) at a time. Strategically Focused Research Network personnel may hold individual AHA awards.
The AHA reserves the right to an initial triage, whereby a minimum of half of the submissions may be triaged and not discussed in a peer review meeting. All proposals submitted will receive a written critique, unless otherwise noted.
Most recent application success rates.
If you had a prior AHA Research award, your eligibility to receive additional funding might depend on demonstrated compliance with our open science policies. Please refer to the AHA's compliance instructions (PDF) to ensure that previous awards are in good standing.
Citizenship: Awardees must have one of the following designations:


U.S. citizen
Permanent resident
Pending permanent resident
(must have filed Form I-485 for permanent resident status and obtained an I-797C Notice of Action that the application has been received by USCIS and case is pending)
E-3 Visa - specialty occupation worker
F-1 Visa – student (predoctoral and postdoctoral fellows only)
G-4 Visa - family member of an international organization employee
H1-B Visa - temporary worker in a specialty occupation
J-1 Visa - exchange visitor (except for pre- and postdoctoral fellowships, awardees must obtain an H-1B or equivalent by the award activation date)
O-1 Visa - temporary worker with extraordinary abilities in the sciences
TN Visa - NAFTA Professional
DACA - Deferred Action for Childhood Arrivals
---
Application Instructions
The AHA provides a step-by-step resource for preparing your proposal (PDF). Within the instructional document, the following helpful links are included:
Tutorial: How to Create an Application using ProposalCentral (PDF)
Summary for Non-scientists
Explain your proposed work to people without science or medical backgrounds, such as a new neighbor or a high school senior. Avoid technical and scientific terms. Refer to section 10 of the Application Instructions for help with completing this section.
Describe the major health problem you are addressing, the specific questions you wish to answer, how your proposal addresses this problem, the overall impact of the proposed work, and how the proposal supports the AHA mission to be a relentless force for a world of longer healthier lives
Online editor | readable.com
Your summary's grade level is automatically calculated in the ProposalCentral form. If your summary is written above the 12th-grade level, your proposal cannot be submitted. Yellow and red shading indicate passages that will benefit from editing. For editing assistance, you may use Readable or a similar online tool.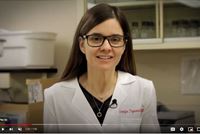 VIDEO: How to Share Your AHA-Funded Research
Researcher Georgia Papavasiliou, PhD, shows you how to explain your research to non-scientists in a way that will get them excited about your work.
Science Keywords – Selecting the terms that best describe your proposed work is important for sorting your proposal to the most appropriate AHA review group.
How and Why to Write a Career Development Plan | Robert Half
Additional Resources
Peer Review Evaluation
Request for Proposals includes the criteria that study section members will use for evaluation and scoring. Review these criteria carefully and address them in your proposal.
---
Biosketch Resources | The National Institutes of Health
---
Proposal Resources | The National Institutes of Health
---
Live Funding Opportunities Webinars
General Research Funding Sessions
Informational webinars include overview of upcoming research award offerings, application tips, and the peer review process. The last 10-minutes are for Q & A.

Watch the presentation from 1/17/23
Passcode: SvR3x*Rr
View slides from 01/17/23 (PDF)
Next Webinar:
Wednesday, April 5, 2023
10 a.m. CDT
Click to register for 4/5/23
---
Research Supplement to Promote Diversity in Science
For current AHA Research awardees who wish to support a pre- or postdoctoral fellow from an underrepresented racial or ethnic group in science and medicine.
View slides from 01/17/23 (PDF)
Watch the video presentation
Passcode: &Db=$8#C
---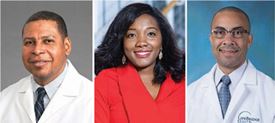 Research Funding Webinar for Underrepresented Investigators
Carlos J. Rodriguez, MD, MPH, FAHA, FACC and Yvonne Commodore-Mensah, PHD, MHS, RN, FAHA present AHA research priorities to address health inequities and structural racism, AHA research award offerings, application tips, and the peer review process. Plus, a special welcome from William W. Ashley, Jr., MD, PhD, MBA, FAANS. The webinar also includes a Q & A session with the participants.
AHA's Research Funding Process
For many of our advances, the AHA relies on volunteer scientists to ensure we fund the most high-impact and groundbreaking research.
Investigators respond to AHA Requests for Proposals - Every year, thousands of researchers develop ideas that align with the AHA mission.
Proposals submitted - Ideas are submitted through an electronic application process. In fiscal year 2021-2022, the AHA received 3,082 applications for funding.
Assigned to reviewers - Volunteer researchers and leading experts impartially review the proposals. In fiscal year 2021-2022, the AHA benefitted from the expertise of 1,847 volunteer reviewers.
Evaluated - The expert reviewers summarize the strengths and areas for improvement, and generate preliminary scores used in discussion at the review study group meeting.
Peer review study group - After their initial in-depth evaluations, reviewers come together as 67 review committees, some with non-science volunteers, to further discuss and score the applications' merit and potential impact on the AHA mission.
Applications are ranked - The submissions are ranked based on their scores.
Funds are granted - The AHA Research Committee allocates funding to the most deserving ideas.
Projects are conducted - Awardees share their research methods and findings through presentations, publications, and databases.
Unfunded Research
The demand for funding is apparent. Each year, more researchers look to the AHA to fund their advancements, but the pool of dollars is not large enough to accommodate every idea. AHA invested nearly $157.9 million to fund 690 new research awards in 2021-22. We received 2,027 more proposals, worth $700.1 million, that we could not fund. This means many scientific projects were shelved, and the knowledge that would result from them deferred
2023 AHA Holidays
AHA offices will be closed on the following days.
| | |
| --- | --- |
| Jan. 16 | Sept. 4 |
| May29 | Nov. 23 & 24 |
| July 4 | Dec. 26 - Jan. 2 |