Researchers at Heart: The network of AHA/ASA awardees
Welcome to the hub for AHA/ASA funded researchers
Research funding from the American Heart Association places awardees in the network of more than 30,000 investigators. Researchers at Heart The network of AHA/ASA awardees was created to make the most of this researcher network by providing resources, programs and communications designed to keep AHA-funded investigators close to the AHA throughout their careers.
---
Join us at AHA Scientific Sessions in Philadelphia, where we will officially kick off the program with an invitation-only reception.
Current and past AHA Research awardees will receive an email invitation.
Sunday, November 12, 2023
3 pm – 4 pm Eastern
Location: Heart Hub-Engagement Center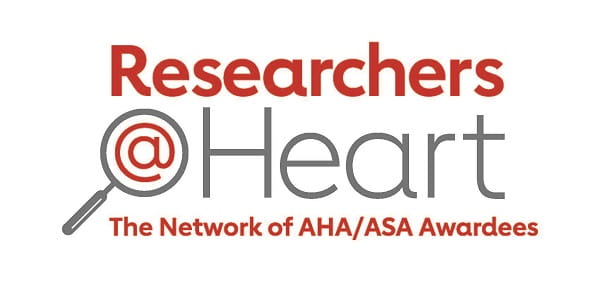 Watch for information and content to be coming soon!