International Stroke Conference 2022
PreCons and Stroke Nursing Symposia: February 8, 2022
Sessions: February 9–11, 2022 | New Orleans, LA + Virtual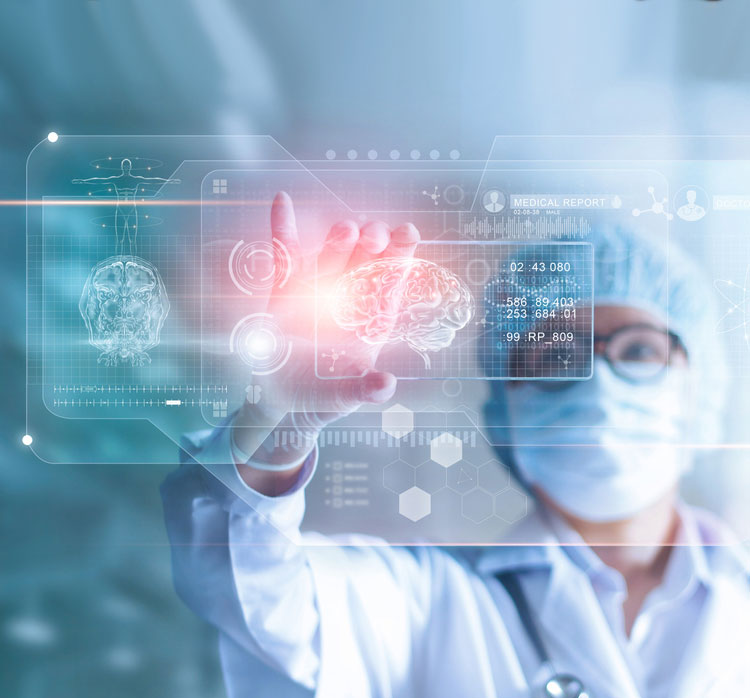 Registration Now Open
Enjoy instant access to leaders in the field and the latest discoveries in cerebrovascular disease and brain health science and medicine.
Reconnect and collaborate with global thought leaders from over around the world.
Experience programming designed with your needs in mind with 17 stroke and brain health categories.
Exciting specialized Pre-Conference Symposia on February 8. (Requires separate registration.)
CE credits available.
And more!
Don't forget! AHA Professional Members receive the best rates for attending the International Stroke Conference. Learn more about this and other benefits by becoming an AHA Professional Member.
#ISC22 Featured Speakers
Watch for these lectures from influential brain health leaders


Brian Hoh, MD, MBA, FAHA
"Anti-Thrombotic and Resistance"
Cheryl Bushnell, MD, MHS, FAHA
"Interventions for Prevention"
Cheryl Carcel, MD, PhD
"Mechanisms of Sex Differences in Stroke and Brain Health"
Jenny P. Tsai, MD CM, FRCP(C)
"Moving Towards a Match System for NeuroInterventional Training"
Magdy Selim, MD, PhD, FAHA
"To Statin or Not: Lobar ICH"
Pooja Khatri, MD, MSc, FAHA
"Innovative Trial Designs in the Current Clinical Landscape"
Steven M. Greenberg, MD, PhD, FAHA
"Vascular Contributions to Brain Health: Cross-Cutting Themes"
Sunil A. Sheth, MD
"The Need for, and Barriers to, Successful Interventional Neurologists in Academics"
Thanh N. Nguyen, MD, FAHA, FSVIN
"EVT Options, Safety, and Potential Efficacy: Aspiration, Stent-Retrievers, New Technologies"
Key Dates
| Date | Event |
| --- | --- |
| February 8, 2022 | Stroke Nursing Symposium |
| February 8, 2022 | Pre-Conference Symposia |
| February 9–11, 2022 | International Stroke Conference 2022 |
Promotional Toolkit
Need a logo or a slide?
Would you like to invite colleagues to attend International Stroke Conference 2022 with you?
Try our Promotional Toolkit.
Why you should attend #ISC22
The International Stroke Conference is the world's premier meeting dedicated to the science and treatment of cerebrovascular disease and brain health. From forming multiple, life-long collaborations with the best minds in the profession to hearing the very latest big trial results to the exceptional education and science, if you are involved in the stroke medical profession, ISC is essential to your career. We are thrilled to welcome you back to our exciting in-person meeting!
This three-day in-person conference features more than 1,500 compelling presentations in 17 categories that emphasize basic, clinical and translational sciences as they evolve toward a better understanding of stroke pathophysiology with the goal of developing more effective therapies. In addition, there will be a virtual option for those attendees who are unable to attend the meeting in person this year.
This conference provides the opportunity to network with thousands of colleagues in the stroke field from around the world with wide-ranging expertise and experience.
Clinical Sessions focus on risk factors and prevention; cerebrovascular systems of care; imaging; neuroendovascular; acute nonendovascular treatment; non-acute large vessel disease from veins to arteries; in-hospital care, from the ICU to discharge; clinical rehabilitation and recovery; and health services, quality improvement, and patient-centered outcomes.
Basic Science sessions focus on translational basic science.
Further specialized topics include cerebrovascular manifestations of COVID-19; brain health; intracerebral hemorrhage; cerebrovascular nursing; advanced practice providers and therapists; pediatric cerebrovascular disease; aneurysms and vascular malformations; and ongoing clinical trials.
Presentations on these topics attract a wide range of healthcare professionals and investigators including adult and pediatric neurologists; neurosurgeons; neuroradiologists and interventional radiologists; physiatrists; emergency medicine specialists; primary care physicians; hospitalists; nurses and nurse practitioners; rehabilitation specialists; physical, occupational, and speech therapists; pharmacists; and basic researchers spanning the fields of cerebrovascular function and disease.
Did You Miss Last Year's Meeting?
Even though #ISC21 is over, you can still earn CME/CE!
AHA Members have FREE access to the International Stroke Conference 2021 OnDemand Extended Access through 2021.
Non-Members can get OnDemand Extended Access for just $79, or for just a few dollars more, become an AHA Member and enjoy our membership benefits too!
Please note: this product is not available in the following countries: Austria, Belgium, Bulgaria, Croatia, Czech Republic, Denmark, England, Estonia, Finland, France, Germany, Greece, Hungary, Iceland, Ireland, Italy, Latvia, Liechtenstein, Lithuania, Luxembourg, Malta, Netherlands, Norway, Poland, Portugal, Romania, Slovak Republic, Slovenia, Spain, Sweden, Switzerland, United Kingdom.