Meetings & Conferences
Top experts from around the world come to discuss and debate the latest cardiovascular and clinical information
BCVS Scientific Sessions
EPI Lifestyle Scientific Sessions
Hypertension Scientific Sessions
International Stroke Conference
Other Cardiovascular and Stroke Related Conferences
QCOR Scientific Sessions
Resuscitation Science Symposium
Scientific Sessions
Ten Day Seminar
Vascular Discovery: From Genes to Medicine
Registration Now Open
The top minds are meeting is this November for Scientific Sessions 2021.
#AHA21 is now fully virtual, meaning you can experience breakthrough cardiovascular science updates in basic, clinical and population disciplines, and immerse yourself in innovative solutions to your daily practice – from anywhere!
The best CV and brain health science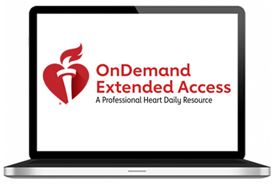 If you were unable to attend AHA's International Stroke Conference 2021 or Scientific Sessions 2020 virtually, or you just want to catch up on presentations that you might have missed, you can continue to experience the meetings virtually through OnDemand Extended Access.
FREE for AHA Members, and only $79 per conference for Non-Members.
Submit your abstracts or register today!
Nov. 13–15, 2021
A Live Broadcast Event
Register today!
---
Resuscitation Science Symposium @Model.Item.RenderHeadingSizeTag("h2")>
November 12–14, 2021
An Interactive Virtual Event
Registration is open
---
February 9–11, 2022
New Orleans, LA + Virtual
Late Breaking and Ongoing Clinical Trial Abstracts open through Nov. 3
---