AHA's Commitment to Research
Funding research is a cornerstone of the American Heart Association's lifesaving mission - a pillar of our foundation and a key to our future. Since 1949, the AHA has made significant annual investments in research which have led to breakthroughs in cardiovascular and stroke discovery, translation, and clinical application through more 49,000 funded projects. At our core are 12 Essential Elements that guide the AHA's research vision. This year's significant milestones include:
$5.7B
Invested in scientific research since 1949. The AHA is the largest nonprofit, non-governmental supporter of cardiovascular and cerebrovascular research in the U.S.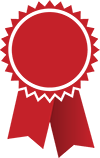 1,700 projects
Currently being supported by the AHA. These total $479M in research funding. Of those, 868 were activated in 2022-23, accounting for $178M of funding.
2,234 reviewers
Number of peer volunteers who evaluated 3,775 proposals for AHA funding during the 2022-23 fiscal year.
The Ralph L. Sacco Scholarships in Brain Health
Jointly Funded by American Academy of Neurology and American Heart Association
The American Academy of Neurology (AAN) and the American Heart Association (AHA) announce a scholarship program to support early career trainees focused on how to maintain a healthy brain over a person's lifetime. The Ralph L. Sacco Scholarships in Brain Health, also known as the Sacco Scholars program, are made possible by a generous bequest to the AAN and the AHA from the late Ralph L. Sacco, MD, MS, FAAN, FAHA. Sacco was the only neurologist to have served as president of both organizations. Dr. Sacco passed away in January 2023, due to a brain tumor. The scholarships are the first of their kind to be jointly funded by the AAN and the AHA.
Beginning in 2024, the Sacco Scholars program will award two $150,000 scholarships annually to early career trainees pursuing two-year research or public health service projects focused on prevention of brain disease and/or maintenance of brain health. Applications will open in January 2024, and the recipients will be announced in July.
Become an AHA
Professional Member Today!
Enjoy instant benefits!
Access to apply for a research funding award(s)
Free online access to AHA Scientific Journals
Affiliate with one or more of our 16 Scientific Councils
Discounts on Scientific Conference registration and online courses
Get With The Guidelines®
Meet your data submission requirements while tracking and reporting on your hospital's performance.
This tool is a hospital-based quality improvement program designed to close the treatment gap in cardiovascular disease, stroke, and resuscitation. It includes modules in coronary artery disease, heart failure, atrial fibrillation, stroke and resuscitation. Each program provides physicians and healthcare providers with materials, information and tools based on relevant evidence-based guidelines.
2023 Holidays
AHA offices will be closed on the following days:
Altum/Proposal Central offices will be closed on the following days:
Jan. 2
July 3 & 4
Jan. 2
Sept. 4
Jan. 16
Sept. 4
Jan. 16
Oct. 9
Mar. 31
Nov. 23 & 24
Feb. 20
Nov. 23 & 24
May 29
Dec. 26 - Jan. 1
May 29
Dec. 25 - 29


July 4