2023 AHA Institutional Research Enhancement Award (AIREA)
Get the tools you need to prepare your best research proposal with our collection of fact sheets,
articles, videos and online resources. Find help for writing your lay summary, career development plan, biosketch and research plan, and understanding the application and review process.
APPLICATION TOOLS
Proposal deadline: Wednesday, Dec. 7, 2022.

Important Notes:
Proposals must be received no later than 3 p.m. Central Time on the deadline date. Early submission is encouraged.
Potential applicants should review the Features of All AHA Awards on the AHA Application Information page for answers to commonly asked questions about eligibility and award details.
All proposals must be submitted electronically via ProposalCentral. The system will open eight weeks prior to the application deadline to complete your proposal and upload documents. You can begin to create your documents now; please refer to the AHA Application Instructions (PDF).
Applicants must be AHA Professional Members at the time of application. This must be done online. Join or begin the membership process well before the deadline.
Purpose
To support small-scale research projects related to cardiovascular diseases and brain health at educational institutions that provide baccalaureate or advanced degrees but that have not been major recipients of NIH support. The award supports any part of the full range of basic, clinical and population research and development.
The goals of the program are to:
support meritorious research,
expose students to research,
strengthen the research environment of the institution.
Eligibility
The AHA applies the same institutional eligibility criteria to this award as the NIH uses for its AREA and REAP (R15) awards. Institutions ineligible for the NIH Academic Research Enhancement Award (AREA) or the NIH Research Enhancement Award Program (REAP) are also ineligible for this AHA Award.
A signed letter will be required from the Provost or similar official with institution-wide responsibility verifying the eligibility of the applicant institution at the time of application submission. Applicants must provide the letter as part of their applications. This letter is limited to one page in length.
For undergraduate schools, the following eligibility criteria apply:
The applicant institution must be an accredited public or non-profit private school that grants baccalaureate degrees in biomedical sciences.
At the time of application submission, all the non-health professional components of the institution together have not received support from the NIH totaling more than $6 million per year (in both direct and F&A/indirect costs; i.e., the Total Federal Award Amount cited on a Notice of Award) in 4 of the last 7 years. A year is defined as a federal fiscal year: from October 1 through September 30. Note that all activity codes are included in this calculation except the following: C06, S10, and all activity codes starting with a G.
Qualifying academic component (school, college, center, or institute) within an institution (e.g. School of Arts and Sciences) has an undergraduate student enrollment that is greater than graduate student enrollment.
For Health professional schools and graduate schools, the following eligibility criteria will apply:
The applicant organization must be an accredited public or non-profit private school that grants baccalaureate or advanced degrees in health professions or advanced degrees in biomedical and behavioral sciences.
The applicant organization may not receive research support from the NIH totaling more than $6 million per year (in both direct and F&A/indirect costs) in 4 of the last 7 fiscal years. A year is defined as a federal fiscal year: from October 1 through September 30. Note that all activity codes are included in this calculation except the following: C06, S10, and all activity codes starting with a G.
Health professional schools are accredited institutions that provide education and training leading to a health professional degree, including but not limited to: BSN, MSN, DNP, MD, DDS, DO, PharmD, DVM, OD, DPT, DC, ND, DPM, MOT, OTD, DPT, BME, MSEE, MS-SLP, CScD, SLPD, AuD, MSPO, MSAT, and MPH. Eligible health professional schools/colleges may include schools or colleges of nursing, medicine, dentistry, osteopathy, pharmacy, veterinary medicine, public health, optometry, allied health, chiropractic, naturopathy, podiatry, rehabilitation medicine, physical therapy, orthotics & prosthetics, kinesiology, biomedical engineering, occupational therapy and psychology. Accreditation must be provided by a body approved for such purpose by the Secretary of Education.
Principal Investigator Eligibility
The PI must have a primary appointment at an NIH R15-eligible institution.
While no minimum percent effort is specified, the principal investigator must demonstrate that adequate time will be devoted to ensuring the successful completion of the proposed project.
Budget
Award: $77,000 per year, including 10 percent indirect costs
Aside from the cap on indirect costs, there is no limit on budget categories. Funds may be used as the principal investigator deems necessary, in accordance with institutional and AHA policies.
Budget items may include:
salary and fringe of the principal investigator, any collaborating investigators, and other participants with faculty appointments
salaries of technical personnel essential to the conduct of the project
supplies
equipment
travel
volunteer subject costs
publication costs
No minimum effort requirement. Special consultative services from individuals may be requested, provided the circumstances are fully described in the application. No more than 10% of total AHA AIREA funds may be used for collaboration with non-AIREA institutions without prior AHA approval. International travel is permitted without prior AHA approval.
Duration: Two years
Total Award Amount: $154,000
Restrictions
An applicant may submit only one AIREA application per deadline.
The PI may not be the PI of an active NIH research grant at the time of award activation.
An AHA AIREA awardee may not transfer this grant to an AIREA ineligible institution.
No more than 10% of total AHA AIREA funds may be used for collaboration with non-AIREA institutions without prior AHA approval.

Awards may not supplement or duplicate currently funded work. Submitted applications must describe projects that are clearly distinct from ongoing research activities in the applicant's laboratory. The awardee may not hold a comparable award as a source of supplementation.



The applicant may resubmit the same or similar application three times (the original plus two resubmissions). The same or similar application submitted the fourth time will be administratively withdrawn.
An individual may hold more than one AHA award concurrently but may only hold one career development/recognition award (Career Development Award, Established Investigator Award, Merit Award).
Strategically Focused Research Network personnel may hold individual AHA awards.
Peer Review Criteria
An applicant is prohibited from contacting AHA peer reviewers. This is a form of scientific misconduct and will result in removal of the application from funding consideration and institutional notification of misconduct.
To judge the merit of the application, reviewers will comment on the following criteria. Fully address these in your proposal.
Impact: How effectively does the applicant describe for an audience without a science background how this proposal will impact the AHA's mission to be a relentless force for a world of longer, healthier lives? Applications for research funding will be assessed for their potential impact on the AHA Mission, and on the applicant's ability to effectively describe the proposal and its potential outcomes to non-scientists. This potential impact assessment will be based primarily on the Summary for Non-scientists. This assessment will be factored into the Impact peer review criterion, which will account for 5-10% of the overall priority score.


Significance: Does this proposal address an important problem or barrier to progress that is broadly related to cardiovascular disease or stroke? If the aims of the application are achieved, how will scientific knowledge or clinical practice be advanced? What will be the effect of this proposal on the concepts, methods and technologies that drive this field? If funded, will the award have a substantial effect on the school/academic component in terms of strengthening the investigative environment and exposing students to research?


Approach: Are the overall strategy, methodology, and analyses well-reasoned and appropriate to accomplish the specific aims of the proposal? Does the applicant acknowledge potential problem areas and consider alternative tactics? Does the application provide evidence that the proposal can stimulate the interests of students so that they consider a career in the biomedical or behavioral investigation?

For all applications that include vertebrate animals or human subjects, applicants must explain how relevant biological variables, such as sex, are factored into the research design, analysis and reporting. Furthermore, strong justification from the scientific literature, preliminary data, or other relevant considerations, must be provided for applications proposing to study only one sex.


Innovation: Is the proposal original and innovative? For example: Does the proposal challenge existing paradigms and address an innovative hypothesis or critical barrier to progress in the field? Does the proposal develop or employ novel concepts, approaches, methodologies, tools or technologies for this area?


Investigator: Is the applicant appropriately trained and well suited to carry out this proposal? Does the investigative team bring complementary and integrated backgrounds to the proposal (if applicable)? Does the applicant(s) have suitable experience in supervising students in research?


Environment: Does the proposal benefit from unique features of the scientific environment, or subject populations, or employ useful collaborative arrangements? Is there evidence of institutional support? Does the application demonstrate the likely availability of well-qualified students to participate in the project? Does the application provide sufficient evidence that students have in the past or are likely to pursue careers in the biomedical or behavioral investigation?
AHA Awardees: Register for a Precision Medicine Platform Workspace
The AHA Precision Medicine Platform provides users with a secure cloud computing workspace equipped with analytical tools via a friendly web user interface. The tools allow you to write code in various languages (e.g., Python, R, SAS, and more), execute the code, and view results as they are processed. These software packages range from machine learning, statistical analysis, data analysis, visualization, and genomic and bioinformatic tools. Researchers can also upload their own software. View a complete list of languages, packages, and kernels available.
As an awardee of the AHA, you are encouraged to request a workspace and are eligible for cloud computing credits at no cost during the term of your AHA award.
Take advantage of this offer to learn how to use a cloud computing platform. Learning to use the Precision Medicine Platform with free cloud computing credits will put you in a strong position for more AHA and NIH funding.
Contact Us

Program questions / inquiries,
call 214-360-6107 (option 1)

ProposalCentral

ProposalCentral is a web-based system for application preparation and submission, peer review, and awards management.
What AIREA Awardees are Saying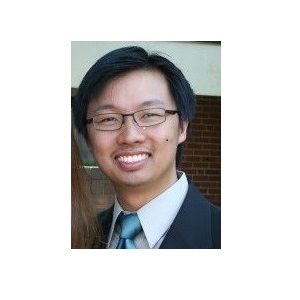 As a new investigator at a primarily undergraduate institution, the AIREA mechanism is integral to my research success. The two AIREA I received provided summer research opportunities for my students and helped us generate critical data and publications that led to my first major external grant. I am grateful to the AHA for investing in my academic career.

Colin G. Wu, PhD
Assistant Professor | Biochemistry
Oakland University
---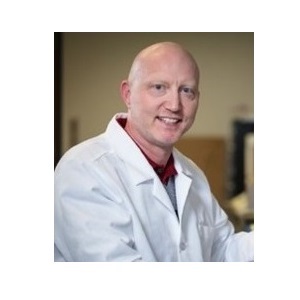 We have utilized the AHA Institutional Research Enhancement Award to better understand the mechanics of deploying stents in coronary arteries with a bifurcation geometry. This project is in direct collaboration with clinicians, and has resulted in several peer reviewed publications and filing of a provisional patent. We continue to make good use of the momentum gained from the award.

Morten Jensen, PhD, DrMed, FAHA
Biomedical Engineering
University of Arkansas, Fayetteville
---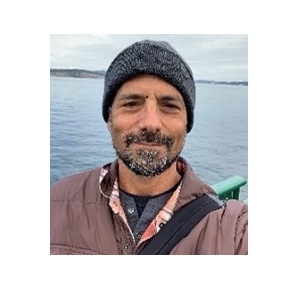 AIREA funding has been instrumental in helping us better understand heart gene expression. In particular, our AIREA funded research has uncovered a new mechanism by which heart cells express the right genes in response to signals from neighboring cells.

Bradley Davidson
Associate Professor, Chair of Biology
Swarthmore College
---
The AIREA funding benefited a large number of undergraduate students at Central Michigan University by giving them an opportunity to study and learn about ischemic stroke conditions and treatment using our novel in-house synthetized dendrimer nanoparticles system to deliver drugs. This funding helped us to provide a research teaching environment for our students that would not have been available otherwise.

Julien Rossignol, PhD
Associate Professor in Neurosciences
Central Michigan University
College of Medicine
---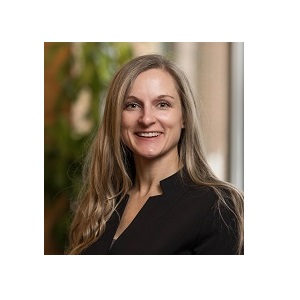 My AIREA funding has helped my team and I explore how blood pressure responds to emergency 911 alerts in firefighters. The clinical study gave me insight into future questions that can be addressed, allowed us to get several publications (in various stages of the process: published, in revision, and under review), several conference presentations, and helped us establish a great network!

Firefighters who participated in our trial are healthier, more aware of their blood pressure, and motivated to adopt a fitness program in the firehouse. The research program during COVID had to take a little shift, but we were able to address some terrific and very important questions through this.

Deborah L. Feairheller, PhD, FACSM, USAW-L1
Clinical Associate Professor,
Exercise Science
Director, Clinical Cardiac Programs
Department of Kinesiology
University of New Hampshire
---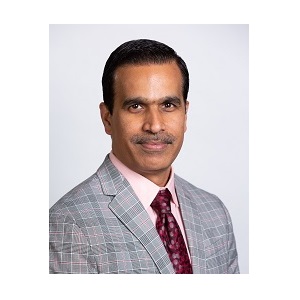 The AHA AIREA grant has been instrumental in promoting undergraduate research. A review paper on the association between Cardiometabolic diseases and Alzheimer's disease authored only by undergraduate students was recently published in Frontiers in Aging Neuroscience.

Vijay Hegde, PhD
Assistant Professor, Department of Nutritional Sciences
Texas Tech University
---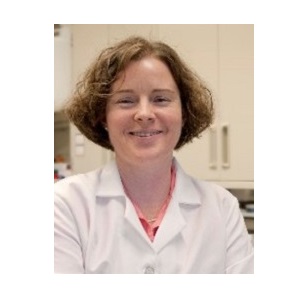 Funding from the AIREA grant allowed undergraduates in my laboratory to have hands on experience in translational research and examine novel mechanisms contributing to skeletal muscle insulin resistance.

Leslie Consitt, PhD
Associate Professor, Physiology
Heritage College of Osteopathic Medicine
Ohio University
---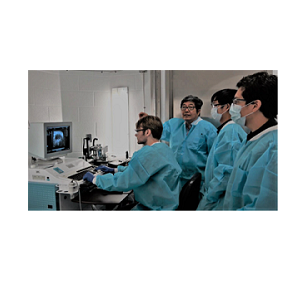 The AIREA award from the AHA has a critical impact on my long-term research goal, i.e. understanding the mechanisms of diastolic dysfunction and diastolic heart failure and exploring better ways for the treatment of these cardiac disorders. Furthermore, the AHA award is beneficial for the training of undergraduate and graduate students at Florida Atlantic University.

Xupei Huang, MD, PhD
Professor, Biomedical Science
Charles E. Schmidt College of Medicine
Florida Atlantic University
---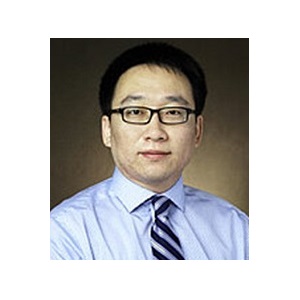 I truly appreciate the support by the AHA Institutional Research Enhancement Award for my early career research development in the area of cardiovascular hemodynamics research. The award provided me opportunities to explore novel solutions for unsolved cardiovascular health problems, to strengthen my lab for competitive research, to expose undergraduate and graduate students to cross-disciplinary research, and to collaborate with researchers from various fields

Yan Zhang, PhD
Assistant Professor of Mechanical Engineering
North Dakota State University
---