Ethics and Professionalism: A Common Ground of Understanding
Live Webinar | May 13, 2021 at 11am Central
Sign up for the Ethics and Professionalism Webinar to reserve your place today!
Ethics and professionalism in science and medicine are central in addressing contemporary issues. In this current climate how are we to respond to unprecedented public challenges, including the physical and economic health of the country, tragedies of social justice, and a divisive political climate?
Join former AHA Presidents Dr. Bob Harrington and Dr. Ivor Benjamin along with other thought leaders for an engaging roundtable conversation in regards to the 2021 AHA/ACC Ethics and Professionalism Report.
Building on the AHA's long history of leadership in the areas of medical ethics and professionalism, this roundtable discussion will include reflections on specific issues such as:
shared clinical decision-making
the relationship of clinicians with patients, other clinicians, and organizations
allocation of resources
scientific responsibility and integrity in research
| | |
| --- | --- |
| Dr. Bob Harrington | Dr. Ivor Benjamin |
Join a Webinar Series – Available On-Demand
HCM Webinar Series @Model.Item.RenderHeadingSizeTag("h2")>
With your help, patients whose lives have been restricted due to HCM may be able to reduce symptoms and comorbidities. Register today and increase your knowledge of the latest HCM science.
---
Hidden In Plain Site: The Clinical Presentation of ATTR @Model.Item.RenderHeadingSizeTag("h2")>
This webinar explores the epidemiology, clinical presentation, and diagnosis of wild-type and hereditary ATTR amyloidosis. Experts provide insights into the pathophysiology with a review of special populations in which the disease is more prevalent, forming the basis for understanding treatment approaches.
---
An Overview of 2020 ACC/AHA Guideline for the Diagnosis and Treatment of Patients with Hypertrophic Cardiomyopathy @Model.Item.RenderHeadingSizeTag("h2")>
A discussion of key take-aways following the release of the 2020 AHA/ACC Guideline for the Diagnosis and Treatment of Patients with Hypertrophic Cardiomyopathy. Viewers learn through early symptom recognition, diagnosis, treatment, and engagement with patients, healthcare professionals can improve the management of hypertrophic cardiomyopathy (HCM).
---
Recent Webinars
Practical Management and Lessons Learned from the Field in Managing ATTR
Watch now: Practical Management and Lessons Learned from the Field in Managing ATTR
Transthyretin amyloid cardiomyopathy (ATTR-CM) results in a restrictive cardiomyopathy caused by extracellular deposition of transthyretin, normally involved in the transportation of the hormone thyroxine and retinol-binding protein, in the myocardium.
Join Jose Nativi-Nicolau, MD, MSCI, FACC, FHFSA, Nancy M. Albert, PhD, CCNS, CHFN, FAAN, and Louis Kurtizky, MD in this live webinar as they use a case-based approach to discuss specialist referrals along with non-medication monitoring and management strategies related to ATTR treatment as well as discuss the complexities of managing this progressive, degenerative, and multisystemic disorder.
Jose Nativi-Nicolau, MD, MSCI, FACC, FHFSA


Director, Cardiac Amyloidosis Program
University of Utah Health

Nancy M. Albert, PhD, CCNS, CHFN, FAAN


Associate Chief Nursing Officer, Research, and Innovation; Clinical Nurse Specialist, Kaufman Center for Heart Failure, Cleveland Clinic, Cleveland, Ohio

Louis Kuritzky, MD


Clinical Assistant Professor Emeritus, Family Medicine, University of Florida
Enduring Webinars
---
Lipoprotein(a): The Science Behind the Risk Factor

Elevated Lp(a) is associated with increased risk of MI and stroke, among other conditions.1
As a clinician, do you know the role Lp(a) plays in dyslipidemia and adverse events? Join Drs. Koschinsky, Kronenberg, and Toth as they explore the structure of Lp(a) and how this is related to assessment of plasma Lp(a) levels. Register today to learn the latest thinking on how LPA gene encoding apo(a) impacts plasma Lp(a) levels in your patients. CE Credit eligible.
1Likozar AR, Zavrtanik M, Sebestjen M. Lipoprotein(a) in atherosclerosis: From pathophysiology to clinical relevance and treatment options. Ann Med. 2020;52(5):162-177.
Key Implications for Clinicians in the 2020 AHA/ACC Guideline for the Management of Patients with Valvular Heart Disease

In your evaluation of a patients with suspected valvular heart disease, learn the diagnostic strategies for early detection of valvular disease and appropriate long term management. Discover appropriate tools for assessment and intervention based on valvular disease stage, specifically in cases of mitral regurgitation and aortic stenosis.
These are some of the areas identified in the new guideline on managing patients with valvular heart disease. Thoralf Sundt, MD, Vera Rigolin, MD, and Hani Jneid, MD explore guideline updates and explain how revised recommendations translate into clinical practice.
ATTR (Transthyretin Amyloidosis)
ATTR Amyloidosis: Emerging Therapies and Treatment

The goal of this continuing medical education (CME) webinar is to improve the care of patients with Transthyretin Amyloidosis (ATTR amyloidosis) by closing practice and knowledge gaps in disease presentation, pharmacologic treatments and patient access strategies that healthcare professionals can put into practice immediately..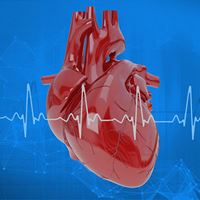 ATTR in Primary Care – A Zebra Worth Hunting

Join us as Louis Kuritzky, MD, Jennifer Jones, MD and Frederick Ruberg, MD present introductory information on ATTR, as a member of the disorders categorized as 'protein misfolding disorders'. The targeted audience for this webinar are primary care providers, with the goal that clarification of typical ATTR clinical scenarios will enable more prompt consideration of the diagnosis, and timely referral to appropriate clinicians expert in management of the amyloidosis in order to confirm diagnosis and provide pharmacologic treatment.
Watch Webinar 2 – ATTR in Primary Care: A Zebra Worth Hunting
Posterior Circulation Strokes
Challenges in Recognition and Diagnosis of Acute Ischemic Stroke from Vertebrobasilar Disease
Posterior Circulation Stroke is diagnosed on the basis of history and clinical examination, assisted by imaging. This is the first webinar in our series on posterior circulation strokes where the clinical history and presentation of acute ischemic stroke caused by basilar artery and vertebral artery occlusion is reviewed along with a discussion of imaging modalities useful for diagnosis and a review of populations most at risk of underdiagnosis of these types of strokes.
Symptoms and Syndromes of Posterior Circulation Strokes: What to Recognize in Patient Care

This webinar explores the history, presentation, and imaging of strokes caused by the occlusion of the Posterior Cerebral Artery and explains those caused by occluded vertebral and basilar arteries as well as identifying major complications with strokes associated with these vessels. This is the second webinar from the Posterior Circulation Stroke series.
Posterior Circulation Strokes: Acute Treatment, Secondary Prevention, and Recovery

Join us as Alexis Simpkins, MD, PhD, MSCR and Nancy Jackson, MSN, RN, SCRN, CNRN present this important clinical topic area which impacts almost a quarter of those having an ischemic stroke. The goals of this webinar include improving the acute management of complications due to ischemic posterior circulation stroke and providing measures for secondary stroke prevention to discuss with your patients.
Begin Webinar 3: Acute Treatment, Secondary Prevention, and Recovery