About Guidelines & Statements
The American Heart Association and American Stroke Association publish medical guidelines and scientific statements on various cardiovascular disease and stroke topics. AHA/ASA volunteer scientists and healthcare professionals write the statements. The statements are supported by scientific studies published in recognized journals and have a rigorous review and approval process. Scientific statements generally include a review of data available on a specific subject, an evaluation on its relationship to overall cardiovascular disease science, and often an AHA/ASA position on the basis of that evaluation.
Heart Disease and Stroke Statistics — 2021 Update
The Statistical Update presents the latest data on a range of major clinical heart and circulatory disease conditions (including stroke, congenital heart disease, rhythm disorders, subclinical atherosclerosis, coronary heart disease, heart failure, valvular disease, venous disease, and peripheral artery disease) and the associated outcomes (including quality of care, procedures, and economic costs).
Prevention of Viridans Group Streptococcal Infective Endocarditis
The purpose of this update is to examine interval evidence of acceptance and impact of the 2007 recommendations on viridans group streptococcal (VGS) infective endocarditis (IE) and, if needed, to make revisions based on this evidence.
Obesity and Cardiovascular Disease
In this statement, we summarize the impact of obesity on the diagnosis, clinical management, and outcomes of atherosclerotic coronary artery disease, heart failure, and arrhythmias, especially sudden cardiac death and atrial fibrillation.
Guidelines Pocketcards
Official AHA/ASA and ACCF/AHA GUIDELINES quick-reference tools provide healthcare providers and students with instant access to current guidelines in a clear concise format.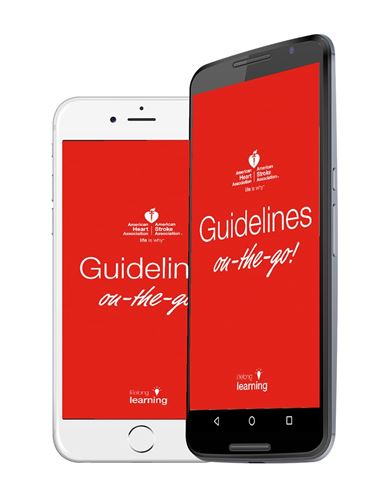 AHA Guidelines on-the-go Mobile App
Access guidelines on your mobile device anytime, anywhere! Download the association's mobile app today and enjoy the benefits of staying up-to-date no matter where you are. Actionable at the point of care, users will be able to retrieve relevant pieces of content while also having access to additional support detail and evidence.
Arteriosclerosis, Thrombosis, and Vascular Biology
Circulation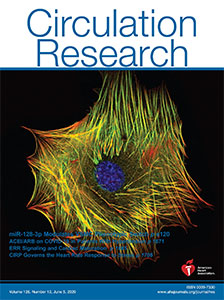 Circulation Research