Celebrating $5 Billion Invested in Research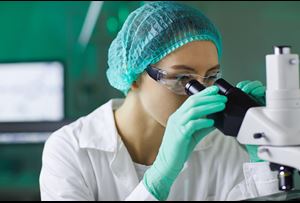 Funding research is a cornerstone of the American Heart Association's lifesaving mission and a key to our future. On July 1, 2022, the AHA reached a monumental milestone of more than $5 billion invested in scientific research. Since 1949, the AHA has made significant annual investments in research that include funding 14 Nobel Prize winning scientists, in addition to breakthroughs in cardiovascular and stroke discovery, translation, and clinical application through more than 47,000 projects. As the largest non-profit, non-governmental funder of cardiovascular and cerebrovascular research in the U.S., this achievement can be measured in longer, healthier lives for untold individuals and families around the world.
Nobel Prize Winners
Fourteen AHA-funded investigators have won Nobel Prizes. Learn who they are and about the work that led to this achievement.
reSEARCH@heart Interactive Portal
View current data on investigators, institutions, awards, and resulting publications funded by the AHA since 2001.
A Lifesaving History Through Research
On June 10, 1924, a handful of pioneering physicians and social workers met in Chicago to form the American Heart Association, believing that scientific research could lead the way to better treatment, prevention and ultimately a cure. Here is a timeline showcasing research milestones throughout AHA's nearly 100 years of lifesaving history.
1915: Looking for answers
Nearly a decade before the formal creation of the American Heart Association, physicians and social workers convene to find more answers about the mysteries of heart disease.
1924: American Heart Association is founded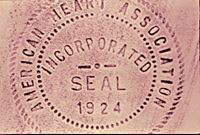 Six cardiologists form the American Heart Association as a professional society for doctors. One of the founders, Dr. Paul Dudley White, described the early years as a time of "almost unbelievable ignorance" about heart disease.
1925: Scientific Sessions begins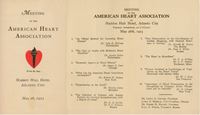 The AHA holds its first Scientific Sessions meeting where scientists and healthcare professionals learn the latest developments. Held every year since, except during World War II, the gathering grows to become the largest annual cardiovascular meeting in the U.S. and a leading international destination for the cardiovascular health community.
1947: Heart Week kicks off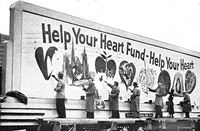 The first public campaign kicks off in February to celebrate National Heart Week.
1948: The AHA reorganizes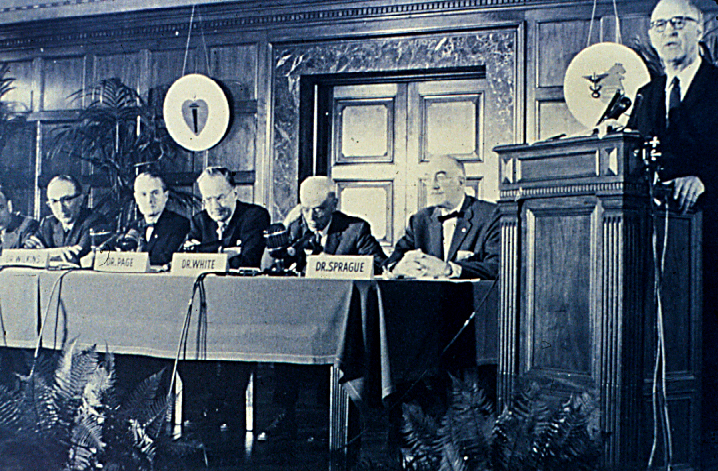 The AHA reorganizes, transforming from a scientific society to a voluntary health organization comprising volunteers and supported by professional staff. Support for the AHA's mission becomes much more visible, with fundraising activities taking hold in communities and businesses.
1948: First AHA research grant goes to Nobel Prize Winner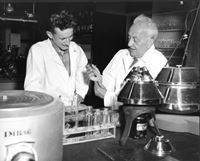 The American Heart Association awards its first research grant. The recipient is Nobel Prize Winner, Dr. Albert Szent-Gyorgyi, who also received a second AHA grant in 1950. The grants help fund studies about the energy that muscles, such as the heart, need to contract. In all the AHA has funded 143 Nobel Prize winners, including nine whose AHA-funded work led to the Nobel Prize.
1949: Research explores diuretics to help control blood pressure
Funding enables Dr. Alfred Farah to examine whether a group of chemical compounds work as diuretics. Diuretics, also called "water pills," help rid the body of excess sodium and water. They are used to treat heart failure and help control blood pressure.
1950: AHA scientific journal Circulation begins
Circulation begins publication, keeping doctors, researchers and others informed about cardiovascular breakthroughs.
1950: Drug works as diuretic to treat high blood pressure, heart failure
Dr. William Schwartz receives AHA funding and discovers that sulfanilamide, a drug used to treat bacterial infections, acts as a diuretic in people with congestive heart failure. Diuretics remain one of the best medicines for high blood pressure and heart failure.
1956: The AHA's first statement on smoking and heart disease
The AHA's first statement on smoking and heart disease asserts, "Much greater knowledge is needed before conclusions can be drawn concerning possible relationships between tobacco smoking and increased death rates from coronary heart disease." This is an early illustration that all research and AHA statements are based on conclusive evidence.
1956: Fat and cholesterol linked
Dr. Ancel Keys, supported by funding from the Minnesota Affiliate, first links dietary fat with cholesterol. This discovery spurs the AHA to assume a leading role in urging Americans to change their eating habits.
1956: External defibrillator shocks human heart back to normal
Dr. Paul Zoll, aided by the Massachusetts Affiliate, publishes the first report of an external defibrillator successfully returning a quivering heart back to a steady rhythm for the first time in humans.
1957: First pacemaker implanted
Dr. William Wierich, assisted by support from the Minnesota Affiliate and joined by Drs. Vincent Gott and Walter Lillehei, implants the first battery-powered, wearable pacemaker in a patient. Dr. Wierich's pioneering work led to development of the fully implanted pacemakers used today.
1957: Blood pressure lowering drug discovered
Dr. Edward Freis, funded by the Nation's Capital Affiliate and the National Center, determines chlorothiazide is effective in reducing blood pressure.
1958: Research advances knowledge of how blood flow works
Radioactive potassium and rubidium are used to measure regional blood flow in research led by Dr. Leo A. Sapirstein and supported by the AHA Central Ohio Heart Chapter. The findings help advance knowledge of blood flow throughout the entire circulatory system.
1958: Oxygen demand linked to chest pain from poor blood flow
Dr. Louis N. Katz determined that the heart's demand for oxygen is specifically tied to blood flow to the heart muscle. The finding helps explain chest pain caused by inadequate blood flow through the heart arteries. His research was funded by the AHA.
1960: First successful pacemaker surgeries reported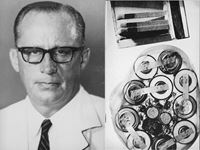 Dr. William Chardack reports the first successful surgeries for a completely implanted pacemaker. He is funded by the Erie County Division of the New York State Affiliate. Production of implantable pacemakers quickly gets underway.
1960: First artificial heart valve replacement performed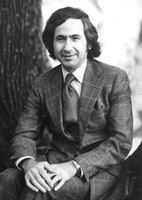 Dr. Albert Starr performs the first long-term successful mitral valve replacement with a caged ball valve, ushering in a new era of valve replacement. He is supported in developing the artificial heart valve by the Oregon Affiliate and assisted by hydraulic engineer Lowell Edwards. The Starr-Edwards valve is still used today, along with other artificial heart valves.
1960: Specialized heart cells discovered
Dr. Brian Hoffman publishes a new account of specialized heart tissues that control cardiac excitability. His work is supported by the AHA.
1961: CPR found to provide blood flow after cardiac arrest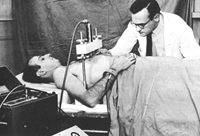 AHA-funding from the Maryland Affiliate enables Drs. William Kouwenhoven, James Jude and Guy Knickerbocker show how CPR can save lives after cardiac arrest. Their research is reported in the Journal of the American Medical Association. We now know that effective bystander CPR can double or triple chances of survival.
1961: Pioneering microsurgery
Microsurgery pioneer Dr. Julius Jacobson, with funding from the Vermont Affiliate, performs surgery with the aid of a microscope. Microsurgery leads to advances in coronary artery surgery, neurosurgery, plastic surgery, limb reimplantation, gynecology, orthopedic surgery and tumor surgery.
1961: First dietary guidelines on saturated fats
The AHA issues its first dietary guidelines that recommends replacing saturated fats with unsaturated fats. Saturated fats — found in red meat, cheese, butter and other animal products — are shown to contribute to LDL-cholesterol, which increases risk for heart disease.
1963: President proclaims February American Heart Month
President Lyndon B. Johnson proclaims February American Heart Month, declaring that "over one-half of the 10 million Americans afflicted by the cardiovascular diseases are stricken during their most productive years, thereby causing a staggering physical and economic loss to the nation."
1964: First woman named AHA career investigator, helps develop MRI
The AHA chooses biochemist Mildred Cohn as its first female career investigator, providing funding for the remaining 14 years of her research career. Her work contributed to the development of the MRI, one of the most sophisticated imaging methods used today.
1964: Imaging technique for diagnosing Myocardial disease
Dr. Richard Ross, aided by the Maryland Affiliate, measures myocardial blood flow using radioactive xenon. This improves diagnosis of patients with myocardial disease.
1965: First woman AHA President
Dr. Helen Taussig becomes the first woman president of the American Heart Association. She was a legendary pediatric cardiologist, who along with surgeon Dr. Alfred Blalock and laboratory technician Vivien Thomas, perfected the "blue baby" operation that established the field of cardiac surgery.
1965: Fighting heart disease with legislation
The AHA plays a major role in shaping recommendations of the President's Commission on Heart Disease, Cancer and Stroke, leading to landmark legislation that expands efforts to fight these diseases.
1966: Technique corrects heart defects in newborns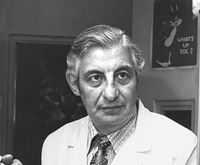 In a project funded by the Southeastern Pennsylvania Heart Association, Dr. William Rashkind, known as the founder of interventional cardiology, develops a lifesaving procedure to correct certain congenital heart defects. The procedure, balloon atrial septostomy, shows that major procedures could be performed inside the heart through a catheter.
1966: 20-year study on blood pressure released
Dr. Maurice Sokolow, who received AHA funding, announces the results of a 20-year study showing hypertension can decrease life expectancy. The research also finds persistently elevated blood pressure increases the risk of complications, including heart enlargement, eye abnormalities and enlargement of the heart's main pumping chamber.
1966: New option to treat heart disease
Dr. William Elliott shows that isoproterenol improves the amount of blood pumped by the heart, providing a new treatment option for heart disease patients.
1968: Drug found to lower cholesterol
With AHA support, Dr. William Conner uses cholestyramine to lower blood cholesterol. Cholestyramine is among the various cholesterol-lowering drugs still used today.
1969: Legislation bans cigarette ads on tv and radio
The AHA issues a statement on cigarette labeling and advertising legislation. That same year, legislation bans cigarette advertising on television and the radiop
1970: First public education campaign
The AHA runs its first public education campaign on early warning signs of heart attack, spreading lifesaving messages to help people pay attention and act.
1971: Dr. Earl Sunderland awarded Nobel Prize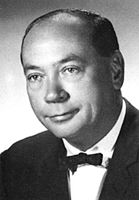 Dr. Earl Sutherland is awarded the Nobel Prize in Physiology or Medicine for identifying cyclic AMP as the intra-cellular messenger. In 1967 he had received an AHA Career Investigatorship.
1971: Kidney function affects blood pressure
Dr. Arthur Guyton provides evidence of the overriding dominance of the kidneys in long-term regulation of blood pressure and in hypertension. He was funded by the National Research Program.
1973: First AHA cookbook published
The first of many AHA cookbooks is published, giving consumers across the nation a trusted resource to follow a heart-healthy diet. It has been in print for four decades, with more than 4 million copies sold.
1975: Death toll
The annual death toll from cardiovascular diseases falls below 1 million people.
1976: First International Stroke Conference held
The first International Stroke Conference is held in Dallas. Over the years, it develops into the most well-attended cerebrovascular meeting for scientists and healthcare professionals.
1979: Students start jumping for heart disease
Jump Rope For Heart begins in Milwaukee, eventually becoming a nationwide program for millions of students to raise money for research and education in the fight against heart disease.
1981: Cardiovascular deaths decline
For the first time since 1949, deaths caused by cardiovascular diseases fall below 50 percent of deaths from all causes.
1981: Formal advocacy efforts begin
The AHA becomes a more visible champion of public health, starting advocacy efforts with lawmakers and policymakers that remain active today.
1985: Drs. Brown and Goldstein awarded Nobel Prize
Drs. Joseph Goldstein and Michael Brown, funded by the AHA in 1972, 1973 and 1975, are awarded the Nobel Prize in Physiology or Medicine for their research on the role of low-density lipoprotein receptors in controlling blood cholesterol levels. Their research provides new insights into the ways fatty cholesterol enters body cells and why cholesterol levels may become too high.
1985: AHA donor makes history
A grant from the Henrietta B. and Frederick H. Bugher Foundation becomes the largest gift in AHA history. Three AHA-Bugher Foundation Centers for Molecular Biology of the Cardiovascular System are established, each receiving up to $1.12 million over five years. In subsequent years, the Bugher Foundation becomes the largest single donor in AHA history, establishing more centers.
1986: AHA influences food industry to make changes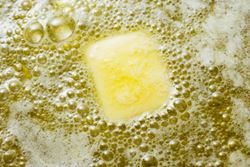 A revised AHA diet statement emphasizes a preventive diet that limits saturated fat and total fat. It becomes a major health story, generating public health interest and influencing food industry changes.
1987: AHA contributes to cholesterol drug approval
The FDA approves the use of lovastatin, a cholesterol-lowering drug. Scientists with research roots in the AHA made significant contributions to its testing.
1988: Smoking banned on commercial airlines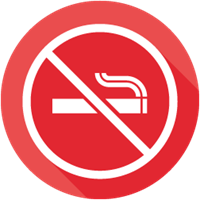 The AHA's advocacy efforts play a role in banning smoking on all U.S. commercial airlines.
1988: Food certification program launches
A consumer health program launches, prompting the federal government to create, with AHA input, the Nutrition Label providing nutrition information for consumers. Later the AHA launches its own Food Certification Program.
1990: AHA reaches more communities
The AHA establishes a two-year grant program to fund community-based cardiovascular risk reduction programs for minorities, a focus for the association as it aims to reach all communities.
1990: First drug approved for infants with heart, lung defects
Dr. John Clements, an AHA Career Investigator since 1964, receives U.S. Food and Drug Administration approval for an artificial surfactant. Called Exosurf Neonatal, it counteracts Respiratory Distress Syndrome, a common cause of death for premature infants.
1992: First AHA scientific statements on tobacco smoke and inactivity
The AHA publishes its first scientific statement on harmful effects of environmental tobacco smoke and another statement on how physical inactivity is a major risk factor for heart disease.
1992: First nationwide Heart Walks

The first AHA Heart Walks are conducted nationwide. Major expansion follows in the years to come, with millions of supporters raising funds to fight heart disease and stroke.
1992: Drs. Krebs and Fischer awarded Nobel Prize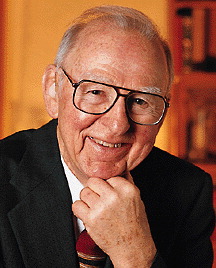 Drs. Edwin G. Krebs, and Edmond H. Fischer are awarded the Nobel Prize in Physiology or Medicine for their discovery of how proteins are switched on to perform functions within cells. Dr. Krebs, whose research was supported in part by the AHA, had received the association's Research Achievement Award in 1987.
1994: Healthy meals for Healthy Americans Act
The AHA champions the Healthy Meals for Healthy Americans Act, requiring schools to serve meals that meet dietary guidelines, including limits on total fat and saturated fats.
1995: AHA call center opens
The AHA opens its first centralized call center to help the public find health information and learn more about the organization. +1-800-242-8721
1995: Smoking and heart disease
AHA releases recommendations for policies to work toward a smoke-free generation.
1995: Heart-Check mark program launches

AHA launches the Heart-Check mark program to help consumers find products at the grocery store with healthy food criteria for saturated fat and cholesterol.
1996: AHA leads effort over tobacco products
The AHA leads the effort to urge the FDA to claim jurisdiction over tobacco products.
1997: American Stroke Association forms

The AHA's Stroke Division is created. The next year, it is renamed the American Stroke Association and begins to raise awareness and strives to improve the understanding, diagnosis and treatment of this disease.
1998: Law for women's heart health signed
AHA's work results in the Women's Cardiovascular Diseases Research and Prevention Act, signed into law creating a program to advance the fight against heart disease, stroke and other cardiovascular diseases in women.
1998: Nobel Prize for blood vessel research breakthrough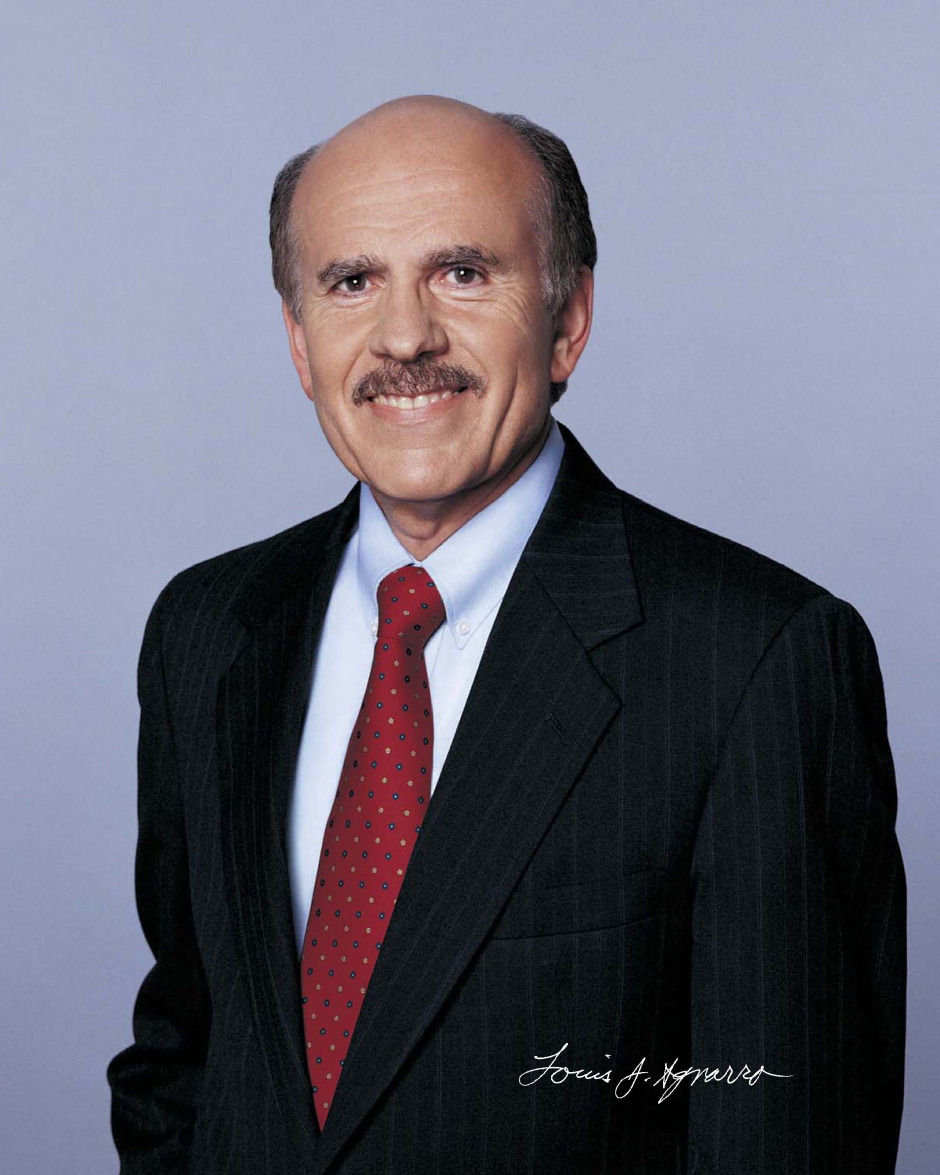 Three researchers are awarded the Nobel Prize in Medicine discovering nitric oxide, a colorless gas that dilates blood vessels by relaxing the vessels' smooth muscles. The AHA funded one of the awardees, Dr. Robert F. Furchgott, from 1952-54. The AHA selected another of the Nobel Prize winners, Louis J. Ignarro, as the 1998 recipient of the AHA's Basic Research Prize.
1998: First impact goal set
The AHA approves its first 10-year Impact Goal for the nation: to reduce coronary heart disease, stroke and risk factors by 25 percent by 2008. During this time, the goal was expanded to 2010 to correspond to the CDC's Healthy People initiative. The revised goals by 2010 were to
Reduce coronary heart disease and stroke death rates by 25%;
Reduce prevalence of smoking, high blood cholesterol, uncontrolled high blood pressure, and physical inactivity by 25%; and
Eliminate the growth of obesity and diabetes.
The mortality portions of the goal were achieved in 2008, two years early.
2000: Guidelines set for healthcare professionals

Get With The Guidelines launches to help healthcare providers consistently treat patients with proven standards and procedures by using quality improvement measures. In 2007, the program had reached 1 million patients.
2001: Mechanical pump helps patients awaiting transplant
AHA-funded researcher Dr. Christine S. Moravec reports that mechanical pumps, called left ventricular assist devices, can reverse diminished heart muscle performance in people with heart failure who are awaiting transplantation. The study is among the first to look at recovery mechanisms that control the heart's ability to contract during stress.
2003: FDA approves drug-coated stent developed by AHA-Funded research
The FDA approves the first drug-coated stent to keep blocked arteries open while also releasing medications. Dr. Andrew R. Marks, a researcher funded by the AHA, developed drug-coated stents to prevent the tiny wire tubes from accumulating fatty plaques.
2003: Nobel Prize awarded to AHA-Funded researcher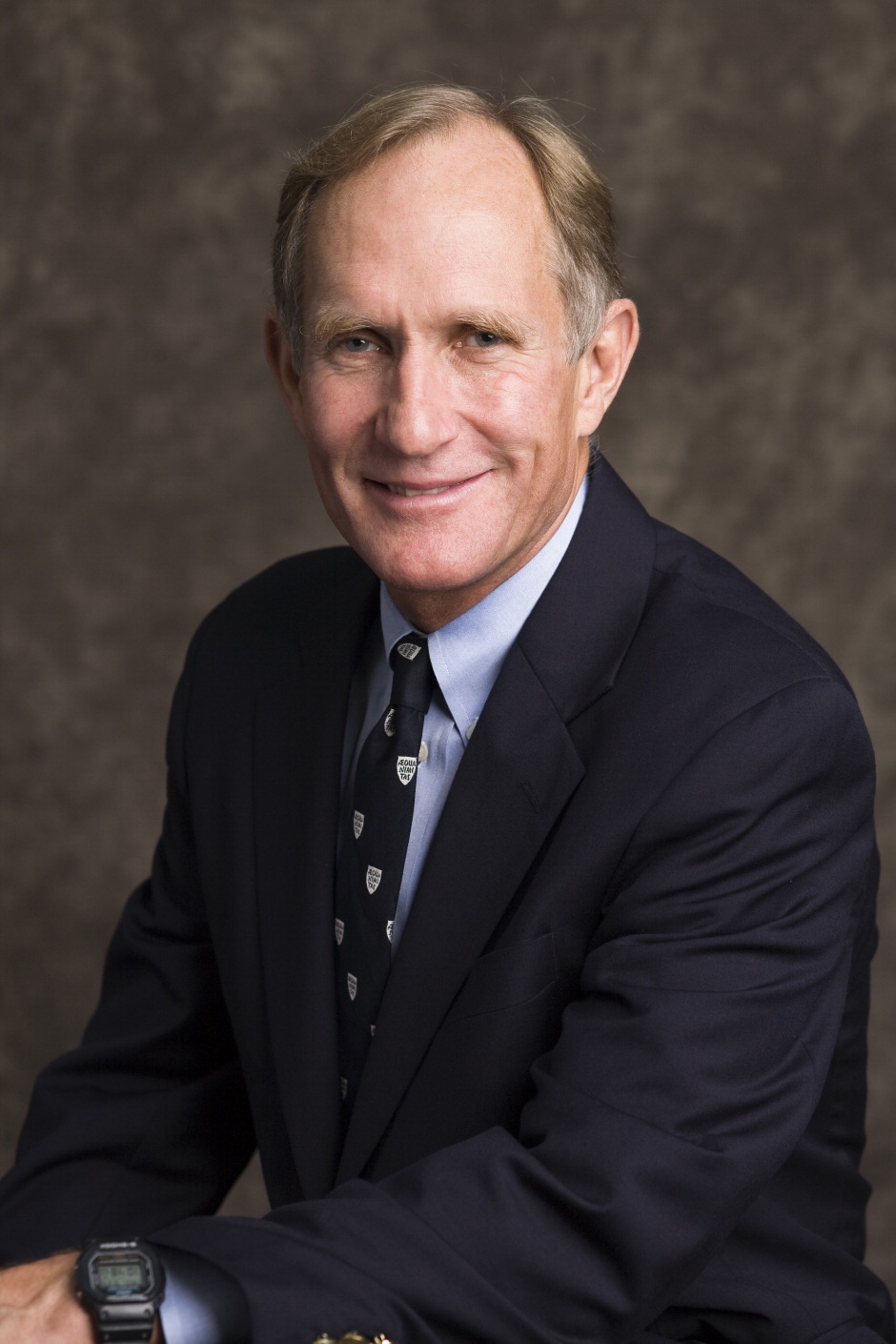 AHA-funded researcher Dr. Peter Agre is awarded the Nobel Prize in Chemistry for his discovery of aquaporins, proteins that govern the movement of water in and out of cells. This discovery leads to new research examining brain swelling after a stroke and water retention in heart failure. Dr. Agre received AHA Established Investigator funding from 1987-92.
2003: First international office opens
AHA opens its first international office in Puerto Rico, serving Latin America, the Caribbean, Spain and Portugal. Offices in Belgium, Hong Kong and Dubai follow.
2004: Go Red For Women begins
Go Red For Women launches. The educational program raises women's awareness that heart disease is their No. 1 killer and helps them take action to prevent it. National Wear Red Day becomes a way for people to raise awareness about heart disease. Its outreach later includes Hispanic women, who face an even higher risk of heart disease.
2005: Former president and the AHA establish Alliance for a Healthier Generation
p>The AHA and the William J. Clinton Foundation establish the Alliance for a Healthier Generation to fight the childhood obesity epidemic by engaging with industry leaders, educators, parents, healthcare professionals and kids.
2006: Power To End Stroke begins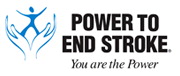 The American Stroke Association launches Power To End Stroke to help raise awareness among African American population who face higher risk of stroke. The program also helps people take action to prevent stroke.
2007: Funding and fats
Funding from the Association enables Dr. Stephen Young to identify a new molecule that may help regulate the delivery of fats to cells for energy and storage. The finding could lead to a better understanding of how we use fats from the foods we eat.
2007: Nobel Prize awarded to early AHA-Funded researcher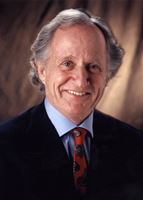 Dr. Mario Capecchi receives the Nobel Prize in Physiology or Medicine for his discoveries in gene targeting. The technology allows researchers to manipulate a gene's DNA sequence. Gene targeting is used in research for heart disease, high blood pressure, cancer and other conditions. Dr. Capecchi received AHA Established Investigator Award funding from 1969–73.
2007: New mission statement approved
The Association approves a new mission statement emphasizes the importance of helping people live healthier, in addition to saving lives: "Building healthier lives, free of cardiovascular diseases and stroke."
2007: Mission: Lifeline launched

Mission: Lifeline launches to improve emergency systems of care for people who suffer from severe heart attacks that require urgent care known as STEMIs.
2008: Spina Centers focus on results
The American Heart Association-Pharmaceutical Roundtable-David and Stevie Spina Outcomes Research Centers launches. The focus is on the results of healthcare interventions for people who have or are at risk for heart disease and stroke.
2008: CPR without rescue breaths found to be effective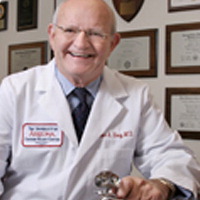 Dr. Gordon Ewy accumulated evidence from multiple studies dating to the 1990s that show uninterrupted, high-quality chest compressions — without mouth-to-mouth respiration — keep blood circulating to vital organs. As a result, the AHA releases new recommendations in 2008 that bystanders can skip mouth-to-mouth and use Hands-Only CPR to help an adult who collapses suddenly.
2008: Nobel Prize awarded to early AHA-Funded researcher
Dr. Martin Chalfie wins the 2008 Nobel Prize in Chemistry for developing green fluorescent protein as a genetic tag to see inside living cells, including heart cells, to better understand how the cells are made and work. The AHA funded Chalfie earlier in his career with the British-American Research Fellowship in 1977. This fellowship gave U.S. postdoctoral fellows access to training in Great Britain and British postdoctoral fellows access to training in the United States.
2009: Cardiac Myogenesis research centers launch
The American Heart Association-Jon Holden DeHaan Foundation Cardiac Myogenesis Research Centers of Excellence launches. The centers conduct studies to determine how regeneration of those cells can help improve outcomes for heart attack and heart failure patients.
2009: AHA advocacy efforts help lead to tobacco oversight
The AHA helps lead the way in the passage of the federal Family Smoking Prevention and Tobacco Control Act. The law lets the FDA regulate tobacco, bans candy-flavored cigarettes and adds large warning labels to tobacco products. Billboard advertising near schools is banned, and tobacco companies can no longer alter products to make them more addictive or make misleading health claims.
2010: 2020 Impact Goal announced

The AHA announces a major to improve the cardiovascular health of all Americans by 20 percent while reducing deaths from cardiovascular diseases and stroke by 20 percent by 2020.
Prevention is a major focus of the 2020 Impact Goal and leads to establishment of Life's Simple 7/My Life Check, an online heart health assessment tool of seven health behaviors and health factors critical to achieving cardiovascular health: not smoking, eating healthier, getting physically active, achieving and maintaining a healthy weight, managing blood pressure, controlling cholesterol, and reducing blood sugar.
Abundant scientific evidence has demonstrated that people achieving ideal levels of all 7 measures ("ideal cardiovascular health") have significant lower risk of heart disease and stroke, and improved longevity, quality of life and mental health.
2011: Nobel Prize awarded to Early AHA-Funded researcher
Dr. Ralph Steinman receives the Nobel Prize in Physiology or Medicine for his discovery of dendritic cells and their role in adaptive immunology. The cells help curb infections and develop immunologic memory for protection in the future. His insights have been critical in the field transplantation. Dr. Steinman's work was supported by an AHA Established Investigator Award from 1980-1985.
2011: The AHA recommends mandatory CPR for high school graduation
The AHA issues a scientific statement recommending making CPR mandatory for high school graduation. Iowa and Alabama are the first two states to require it. By 2017, 37 states pass such legislation, meaning 2.4 million new lifesavers graduate each year.
2012: New scientific journal launches
JAHA: Journal of the American Heart Association launches, giving the AHA a total of 12 scientific journals that help advance cardiovascular thought. As an Open Access journal, JAHA's content is rapidly and freely available, accelerating the translation of strong science into effective practice.
2012: AHA funded researcher awarded Nobel Prize
Dr. Robert Lefkowitz is co-recipient of the Nobel Prize in Chemistry for studies of G-protein-coupled receptors. These allow cells to sense and respond to internal and external signals, such as flavors, odor, light and danger. Such studies have been instrumental in developing more effective drugs to treat cardiovascular disease and other illnesses. Dr. Lefkowitz received AHA research funding from 1973- 1979, and won the 2009 AHA Research Achievement Award.
2013: Collaboration launches to improve children's health

Voices for Healthy Kids, a collaboration between the Robert Wood Johnson Foundation and the AHA, forms to help reverse the nation's childhood obesity epidemic.
2013: AHA collaboration launches personalized medicine initiative
The Cardiovascular Genome-Phenome Study launches to accelerate groundbreaking research into personalized medicine. The project is an innovative scientific collaborative partnership among AHA, Boston University and University of Mississippi Medical Center, the academic coordinating center homes, respectively, of the Framingham Heart Study and the Jackson Heart Study). The Jackson Heart Study also involves Jackson State University and Tougaloo College as partner institutions. The initiative becomes the AHA Institute for Precision Cardiovascular Medicine.
2013: Government tobacco grants program launches
AHA receives a five-year $19.6 million grant as one of 14 Tobacco Centers Of Regulatory Science (TCORS) funded by the U.S. Food and Drug Administration (FDA) and the National Institutes of Health (NIH) as a part of an on-going interagency partnership. This leads to the formation of the AHA Tobacco Regulation and Addiction Center (A-TRAC), constituted by the American Heart Association (AHA) and eight leading academic institutions to aid the development and evaluation of tobacco product regulation by the FDA and thereby contribute to the protection of public health and reduction of tobacco-related disease, disability and death.
2014: AHA leads heart disease and stroke research funding
After 65 years of funding research, AHA's investment in heart disease and stroke research totals more than $3.5 billion. The AHA is the leading non-profit funder of heart disease and stroke research outside the federal government.
2014: AHA Partners with children's heart foundation

The Children's Heart Foundation (CHF) partners with the American Heart Association to establish the AHA/CHF Congenital Heart Defect Research Awards. A total of $22.5 million will be awarded from through June 2021 to support investigators who are actively conducting basic, clinical, population or translational research directly related to congenital heart defects.
2017: Funded research surpasses $4 billion
The American Heart Association surpassed the $4 billion mark for funded research.
2018: Circulation: Cardiovascular Genetics becomes Circulation: Genomic and Precision Medicine
Circulation: Cardiovascular Genetics updated its name to Circulation: Genomic and Precision Medicine to reflect the evolution of science in this discipline. The journal publishes articles related to research in human cardiovascular genetics, genomics, and systems biology.
2018: New logo, new mission statement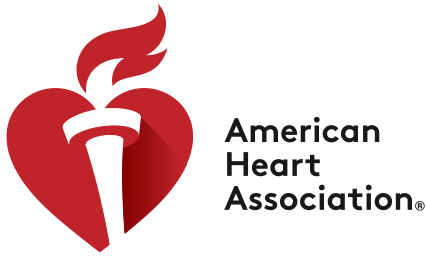 To be a relentless force for a world of longer, healthier lives.
2018: Get With the Guidelines-Heart Failure surpasses 100 research publications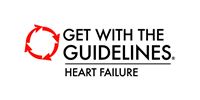 The Get With The Guidelines®-Heart Failure (GWTG-HF) clinical work group surpassed 100 publications, a crowning achievement in quality improvement from a scholarly perspective. Launched in 2005, GWTG-HF is an in-hospital initiative for improving care by promoting adherence to current treatment guidelines. Published studies show the program has significantly improved patient outcomes, and even reduced 30-day patient readmissions.
2019: AHA funded researcher awarded Nobel Prize
Gregg L. Semenza, M.D., Ph.D., of Johns Hopkins University was co-awarded the 2019 Nobel Prize in Physiology or Medicine for discovery of how cells sense and acclimate to oxygen availability, the mechanism for one of life's most essential adaptive processes. He shares the prize with William G. Kaelin Jr., M.D., of the Dana-Farber Cancer Institute, Boston and Sir Peter J. Ratcliffe, M.D., of the University of Oxford, England, and Francis Crick Institute in London. Their collaborative work established the basis for understanding how oxygen levels affect cellular metabolism and physiological function, paving the way for promising new strategies to fight cardiovascular disease and many other acute and chronic conditions, including anemia and cancer. Dr. Semenza has received five AHA research grants. The Association's support of his now Nobel Prize-winning work on HIF-1 began in 1993.
2020: Seeking Answers on the Effects of Adolescent Vaping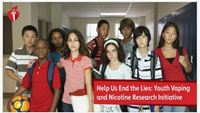 The AHA awarded $20 million to fund End Nicotine Addiction in Children and Teens (ENACT), a network of bold, ground-breaking research projects focused on the health impacts of nicotine and nicotine delivery products in children and youth. The rapid pace of e-cigarette products entering the market without provision of essential safety information requires an equally rapid, ambitious, comprehensive response on the part of the research/ scientific community.
Among the results is the2022 Cardiopulmonary Consequences of Vaping in Adolescents: A Scientific Statement from the American Heart Association
2020: Navigating the COVID-19 Pandemic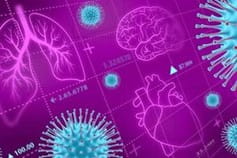 The AHA quickly began work to ensure optimal care for coronavirus patients with cardiovascular disease, who have an increased risk for adverse outcomes with COVID-19. The result is the COVID-19 Content: An AHA Compendium. The site houses research-based resources for health systems, clinics, care providers, patients and the public, including the COVID-19 CVD Registry. Powered by the AHA's Get With The Guidelines® hospital quality improvement program with data available on AHA's secure Precision Medicine Platform, the registry rapidly improved knowledge transfer. In 2022, with more than 75,000 patients enrolled, 89 research proposals received and 21 papers published so far, registry achieved its objectives and remains open for data download.
2021: AHA Presidential Advisory Calls for Action on Structural Racism and Health Disparities
As part of the priority set in the AHA Presidential Advisory, the AHA committed $100 million over five years for new research initiatives focused on equitable health and programs that support diversity in the biomedical workforce pipeline. The commitment was exceeded in 2022 with research networks on Prevention of Hypertension, Disparities in Cardio-Oncology, Science of Diverse Enrollment in Clinical Trials and Disparities in Maternal and Infant Health Outcomes.
2022: Annals of Internal Medicine: Clinical Cases Journal Launched

A new journal is co-published by the American College of Physicians and the American Heart Association
2022: $5 Billion in Research Funding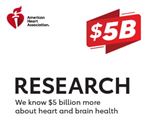 For nearly 100 years, AHA-funded research has benefited people and patients by funding over 47,000 projects and the many people who conducted the studies.
2022: Life's Simple 7™ becomes Life's Essential 8™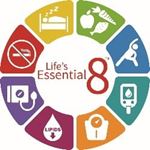 AHA adds sleep to cardiovascular health checklist, along with diet, nicotine exposure, exercise, weight, blood pressure, blood sugar and cholesterol.
2023: 25th Anniversary of the American Stroke Association (ASA)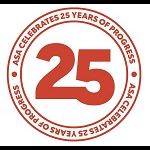 Look back with this video at some of the notable milestones in stroke research and stroke care the ASA has achieved on the 25th anniversary of its founding, with Mitch Elkind, MD, MS, MPHIL, FAHA, past president of the American Heart Association, and Lee Schwamm, MD, FAHA, chair of the American Stroke Association Advisory Committee.