COVID-19 Content: An AHA Compendium
The American Heart Association is working to ensure optimal care for patients with cardiovascular disease who contract coronavirus (COVID-19). Patients with underlying cardiovascular diseases appear to have an increased risk for adverse outcomes with COVID-19. Here are some helpful resources for health systems, clinics, care providers, patients and the public.
Recently published in AHA journals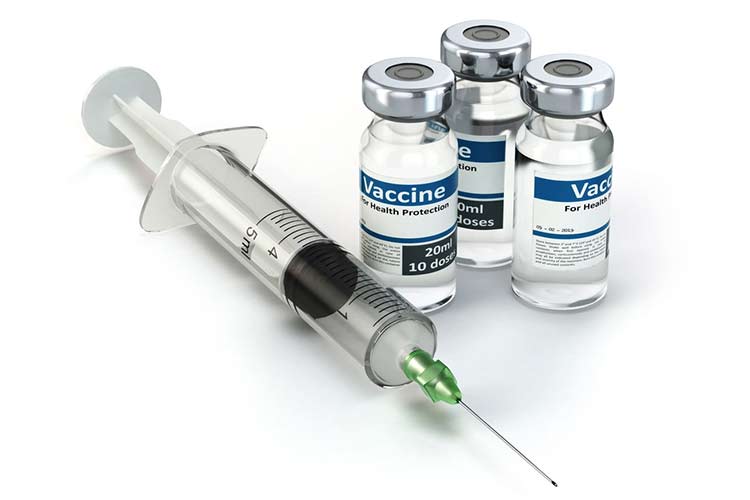 Interim Guidance for Emergency Medical Services Management of Out-of-Hospital Cardiac Arrest During the COVID-19 Pandemic
Jeffrey M. Goodloe, Alexis Topjian, et al.
Circulation: Cardiovascular Quality and Outcomes, June 23, 2021
Inequities in Hypertension Control in the United States Exposed and Exacerbated by COVID‐19 and the Role of Home Blood Pressure and Virtual Health Care During and After the COVID‐19 Pandemic
Adam P. Bress, et al.
JAHA, June 1, 2021
Incremental Change versus Disruptive Transformation: COVID-19 and the Cardiovascular Community
Nanette Kass Wenger and Sandra Jean Lewis
Circulation, April 6, 2021
This article commentary focuses on how the disruptive transformation of the pandemic can "be translated into sustained positive change for cardiovascular medicine and patients."
Avoiding the Coming Tsunami of Common, Chronic Disease: What the Lessons of the COVID-19 Pandemic Can Teach Us
Robert M. Califf
Circulation, April 6, 2021
The author warns scientists and clinicians to be prepared for a coming wave of death and disabilities when patients with common chronic diseases (CCDs) are able to finally return to their health care teams.
SARS-CoV-2 Spike Protein Impairs Endothelial Function via Downregulation of ACE2
Yuyang Lei, Jiao Zhang, et al.
Circulation Research, March 31, 2021
Stage III hypertension in patients after mRNA-based SARS-CoV-2 vaccination
Sylvain Meylan, Francoise Livio, et al.
Hypertension, March 25, 2021
This research letter explores cases of elevated blood pressure among patients who received an mRNA-based SARS-CoV-2 vaccine in a Swiss clinic.
Importance of Shared Decision Making for Return-to-Play after COVID-19
Benjamin H. Hammond, Peter F. Aziz and Dermot Phelan
Circulation, March 16, 2021
This article commentary explores the challenges of screening athletes before returning to play after COVID-19, and how shared decision-making with the patient is crucial.
Epidemiological Surveillance of the Impact of the COVID-19 Pandemic on Stroke Care Using Artificial Intelligence
Raul G. Nogueira, Jason M. Davies, et al.
Stroke, March 4, 2021
The authors sought to evaluate the impact of COVID-19 in the overall screening for acute stroke utilizing a commercial clinical artificial intelligence platform.
---
Stay up-to-date with CDC Resources
MMWR - Coronavirus @Model.Item.RenderHeadingSizeTag("h2")>
Get the CDC's Morbidity and Mortality Weekly Report (MMWR) on Coronavirus Disease, posted every Friday.
---
CDC's Science Update @Model.Item.RenderHeadingSizeTag("h2")>
Selected studies and peer-reviewed public health articles from outside sources, summarized on a single page each Friday.
---
Toolkits for Healthcare Providers @Model.Item.RenderHeadingSizeTag("h2")>
Resources for vaccines, guidance and planning for health care providers, plus additional links to share with patients.

---
Minorities and Health Equity
Follow #AHACOVID19 on Twitter
AHA's FIT (Fellows-in-Training) bloggers share what they are seeing:
---
The Critical Role of Health Care Professionals During the COVID-19 Pandemic
Dr. Stephen Hahn, FDA Commissioner speaks with health care professionals about the FDA's role in responding to the COVID-19 public health emergency, and the critical role of medical professionals as they face the challenges of COVID-19 response. Transcript of Dr. Hahn's August 10, 2020 remarks
COVID-19 and the Heart
Mina Chung, MD interviews Eduardo Marbán, MD, PhD about his invited lecture on "COVID and the Heart," which he presented Monday during BCVS 2020. Read Dr. Marban's April article in Circulation Research entitled "COVID-19 and the Heart."
COVID-19 and Venous Thromboembolism
Mina Chung, MD interviews Sanjum Sethi, MD, MPH about his BCVS 2020 invited lecture on "COVID-19 and Thromboembolism," which presents some of the lessons he learned from treating COVID-19 patients during the pandemic surge in New York.
Podcasts
Featured Podcast
Part of AHA's COVID-19 Clinical Guidance Podcast Series
This 25-minute discussion touches on the unique coagulopathy caused by the SARS-CoV-2 virus, along with diagnosis and thrombo-prophylaxis techniques and treatment options. Featuring Naomi Hamburg, MD, MS, FACC, Associate Professor of Medicine, Boston University; and Mary Cushman, MD, MSc, FAHA, Professor of Medicine, University of Vermont. Read a transcript here (PDF).
Other Podcasts
Resuscitation and Emergency Guidance
The Implications of COVID19 on Patient Care and Provider Safety
AHA experts and volunteers discuss the real-world implications of the novel coronavirus on patient care and how it affects provider safety, as part of AHA's Get With The Guidelines initiatives. Read a transcript here (PDF).
Lawrence Livermore National Labs/AHA COVID-19 Data Portal
This collaboration on the protein atlas developed through the AHA Center for Accelerated Discovery is being leveraged to help accelerate discovery of therapeutic antibodies or antiviral drugs for SARS-CoV-2.

This searchable data portal houses a wealth of data LLNL scientists have gathered from their ongoing COVID-19 molecular design projects, particularly the computer-based "virtual" screening of interactions with SARS-CoV-2 viral proteins for drug design purposes.