Programming - Resuscitation Science Symposium 2023
November 11–12, 2023
Sheraton Philadelphia Downtown | Philadelphia, Pennsylvania
About This Meeting
The Resuscitation Science Symposium (ReSS) is an international forum for fundamental, translational, clinical and population scientists and care providers to discuss recent advances related to treating cardiopulmonary arrest and life-threatening traumatic injury.
With a growing understanding of the shared pathophysiology between cardiac arrest and traumatic injury at multiple levels of biological organization, ReSS provides a unique opportunity for transdisciplinary interactions that rapidly translate advances in the resuscitation field from fundamental to translational to clinical to population science.
Who Should Attend
Appropriate audiences include emergency physicians, trauma surgeons, neurosurgeons, cardiologists, critical-care nurses, intensivists, emergency medical providers, resuscitation educators, and researchers with basic, bioengineering, clinical, or other experience related to treatment of cardiac arrest and trauma.
Resuscitation Science Symposium Program Committee
Sarah Perman, MD
Program Committee Chair
University of Colorado
Cameron Dezfulian, MD, FAHA
Program Committee Vice Chair
Baylor College of Medicine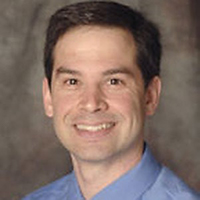 Michael W. Donnino, MD
Immediate Past Chair
Harvard Medical School, Beth Israel Deaconess Medical Center
Members
Sachin Agarwal, MD, MPH, Columbia University Medical Center
Dianne Atkins, MD, University of Iowa
Tom P. Aufderheide, MD, FACEP, FACC, FAHA, Medical College of Wisconsin
Marina Del Rios, MD, MS, University of Illinois at Chicago College of Medicine
Cameron Dezfulian, MD, Texas Children's Hospital
Jonathan Elmer, MD, MS, University of Pittsburgh
Samantha Fernandez, MD, Baylor College of Medicine
Raul J. Gazmuri, MD, PhD, FCCM, Rosalind Franklin University of Medicine and Science
Benny Joyner, MD, MPH, UNC Chapel Hill
Tami Kayea, EMT-P, Dallas Fire-Rescue
Michael Kurz, MD, MS, University of Alabama at Birmingham
Laurie J. Morrison, MD, MSc, FRCPC, St. Michael's Hospital, University of Toronto
Ari Moskowitz, MD, Beth Israel Deaconess Medical Center, Harvard Medical School
Chika Nishiyama, RN, DrPH, Kyoto University
Kelly N. Sawyer, MD, MS, University of Pittsburgh Medical Center
Michael Saryre, MD, University of Washington
Devita Stallings, PhD, RN, St. Louis University
Emily Tinsley, PhD, MS, NIH/NHLBI
Brian K. Walsh, PhD, MBA, University of Texas Medical Branch