EPI Early Career Development
The Council on Epidemiology and Prevention (EPI) and the Early Career Committee fosters the development of trainees and early career professionals in cardiovascular disease epidemiology, including research scientists and clinicians. We also promote and encourage trainees and early career individuals to participate in council activities. The committee is made up of early career members.
EPI Early Career Committee Membership
We encourage and accept applications from early career professionals.
Early Career Professionals are defined as Investigators, Clinicians, or Healthcare Providers who have completed training within the last four years and MDs or PhDs in the first four years after their first faculty appointment.
How to Apply
Please submit your application below and attach the following:
Personal letter
Letter of Recommendation
CV
Please note that an active membership in the American Heart Association is required of all committee members.
Submission Period is April 1–April 15
EPI Early Career Committee
Chairperson

Joshua Joseph, MD
The Ohio State University COM
College Of Medicine
Columbus, Ohio

Chair Elect

Madison LeCroy, PHD
Assistant Professor
NYU Grossman School of Medicine
New York, NY

Immediate Past Chair

Sadiya Khan, MD, MS
Assistant Professor of Medicine
Northwestern University
Oak Park, IL

Members

William Aitken, MD
Cardiology Fellow
University of Miami
Biscayne Park, FL
Duke Appiah, PhD
Texas Tech University HSC
Lubbock, TX
Natalie Cameron, MD
Instructor of Medicine
Chicago, IL
Yamnia Cortes, PhD, RN, MSN
Associate Professor
University of Iowa
Iowa City, IA
Meredith Duncan, PhD
Assistant Professor
University of Kentucky
Lexiton, KY
Ben King, PhD, MPH
Clinical Assistant Professor
University of Houston, COM
Houston, TX
Mathias Lalika, MD, MD, MPH
Mayo Clinic
Rochester, MN
Oluwabunmi Ogungbe, MPH, PhD
Post-Doctoral Fellow
Johns Hopkins University
Baltimore, MD
Robin Ortiz, MS
Assistant Professor of Pediatrics and Population Health
NYU Grossman School of Medicine
New York, NY

Ruth-Alma Turckson-Ocran
Instructor
Harvard Medical School
Boston, MA
Victor Zhong, PhD
Shanghai Jiao Tong University
Shanghai, China


Staff

Kelsey Stanley, BA, BA
American Heart Association
Dallas, TX
Mentorship
A critical component of early career development and training is mentorship. The following resources can help identify an appropriate mentor and evaluate the mentor-trainee relationship.
Mentoring Presentations
Presentations
Writing and Funding Presentations
Job Search Presentations
Other Presentations
American Heart Association Grants
Student and Predoctoral Fellowship Opportunities
Predoctoral Fellowship
Helps students initiate careers in cardiovascular and stroke research by providing research assistance and training.

Offered by: Founders, Greater Southeast, Midwest, SouthWest, and Western States Affiliates
Career Stage: Gaining credentials – doctoral student
National Institutes of Health (NIH) Grants
NIH: Post-Doctoral Research Training
CVD Epidemiology Research Training
About the NRSA Programs; T32 vs. F32, etc.
Programs are available at the following institutions:
Brigham and Women's Hospital
Case Western Reserve University
Johns Hopkins University
North Carolina State University
Northwestern University
University of Alabama at Birmingham
University of California San Diego
University of Minnesota
University of North Carolina at Chapel Hill
University of Rochester
University of Wisconsin-Madison
Wake Forest University School of Medicine
NIH: Career Development Awards for Physicians
NIH: Career Development Awards for Research Doctorates: NIH
Meetings
Top experts from around the world come to discuss and debate the latest cardiovascular and clinical information.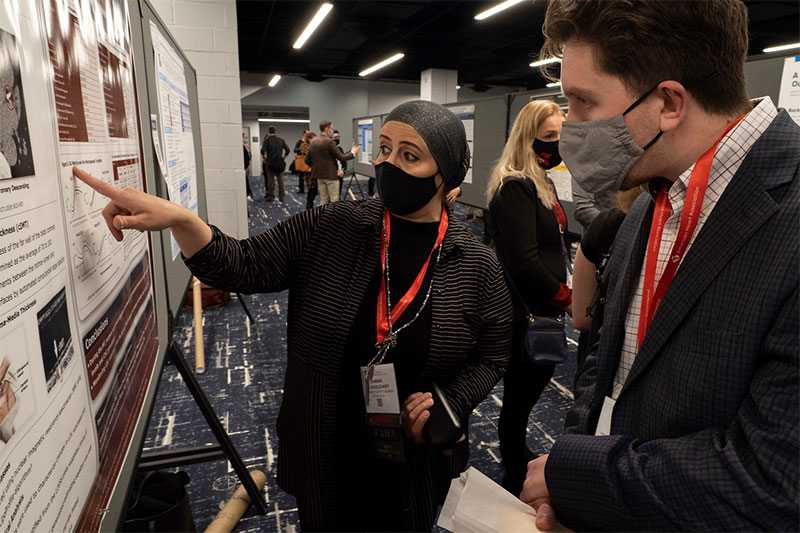 Epidemiology and Prevention | Lifestyle and Cardiometabolic Health Scientific Sessions
EPI|Lifestyle 2024
March 18–21, 2024
Hilton Chicago | Chicago, Illinois

---
Pre-Sessions Symposia & Early Career Day: November 10, 2023
Scientific Sessions: November 11–13, 2023
Pennsylvania Convention Center | Philadelphia, Pennsylvania
---
Council Awards and Lectures
The AHA scientific council awards acknowledge significant achievements in cardiovascular diseases and stroke, ranging from basic research to service to the councils and the association. These awards recognize the achievements of researchers, scientists, clinicians, nurses and allied health professionals throughout their careers. They also provide opportunities for financial rewards, special presentations and funding to attend Scientific Sessions and other AHA scientific meetings.
Epidemiology and Prevention Specific Awards
The Council on Epidemiology and Prevention (EPI) proudly sponsors numerous awards, lectures and travel grants to AHA meetings, as well as a medical student scholarship. These programs honor researchers, early career investigators and medical students for their outstanding contributions and research of heart disease.
Awards include
Awards presented at the EPI|Lifestyle Scientific Sessions
Lecture and Awards presented at Scientific Sessions
Medical Student Scholarship
Visit the EPI Awards and Lectures page for a full list of available awards and lectures.