Weight-Loss Strategies for Prevention and Treatment of Hypertension
Published: September 20, 2021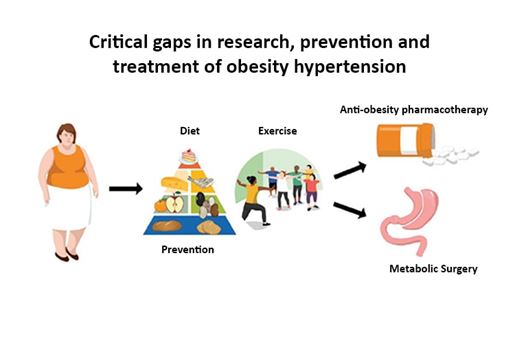 Hypertension (HTN) is a major risk factor for cardiovascular and renal diseases in the United States and around the world.
Obesity contributes to much of the risk for primary hypertension through several mechanisms such as neurohormonal activation, inflammation, and kidney dysfunction.
In this context, effective pharmacotherapeutic and procedural strategies including metabolic surgeries are additional options to treat obesity and prevent or attenuate obesity induced HTN, target organ damage and subsequent disease.