Preventing and Managing Falls in Adults With Cardiovascular Disease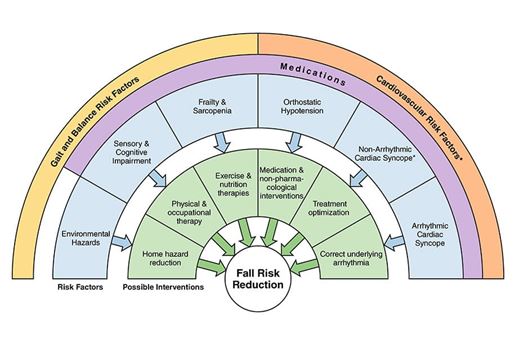 Falls and fear of falling are a major health issue and associated with high injury rates, high medical care costs, and significant negative impact on the quality of life.
This statement provides consensus on the interdisciplinary evaluation, prevention, and management of falls among adults with CVD, the management of CV care when patients are at risk of falling, outlines research needed to clarify prevalence and factors associated with falls and identifies interventions that will prevent falls among adults with CVD.
Strategies to address falls must include close collaboration with the patient and their support network of family and friends.