Life's Essential Eight: Updating and Enhancing the American Heart Association's Cardiovascular Health Construct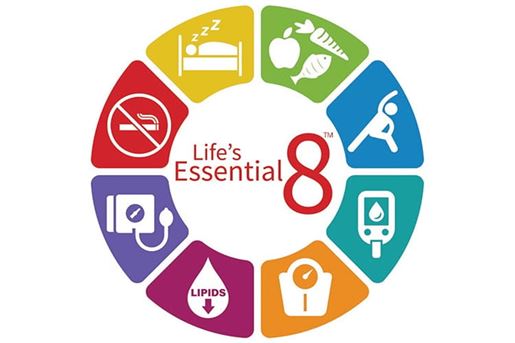 Introduced in 2010, Life's Simple Seven™ was the AHA's original, formal construct for "cardiovascular health" (CVH), serving as a means for measuring and monitoring the health of populations and individuals, and as a target for positive change.
With substantial new evidence over the last 12 years, this Advisory includes new definitions and metrics for quantifying CVH, expands the spectrum of CVH to include the life course from age 2 onwards, and addresses social determinants of health (SDOH) and psychological health and well-being as crucial contextual factors to improve CVH.
With updated metrics and a new scoring system, the components of the new Life's Essential 8™ now include diet, physical activity, nicotine exposure, sleep health (a new component), body weight, blood lipids, blood glucose, and blood pressure.