Harnessing Mobile Health Technology for Secondary Cardiovascular Disease Prevention in Older Adults
Published: April 01, 2021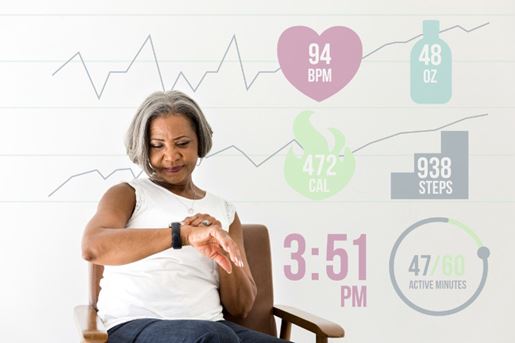 Mobile health (mHealth) is defined as 'the use of mobile and wireless technologies to support the achievement of health objectives' and includes voice and short messaging service (SMS; i.e., text messaging), global positioning system (GPS), Bluetooth technologies, and wearable garments or accessories that provide physiologic monitoring.
This scientific statement describes studies that have used mHealth technology for secondary cardiovascular disease (CVD) prevention in older adults (>60 years old) and reviews the benefits and challenges of mHealth applications in this population.
Effective, widely accepted, and time-efficient mHealth interventions to improve CVD health in adults aged 60 years and older should be a top health priority.