Guidance for Timely and Appropriate Referral of Patients With Advanced Heart Failure
Published: September 10, 2021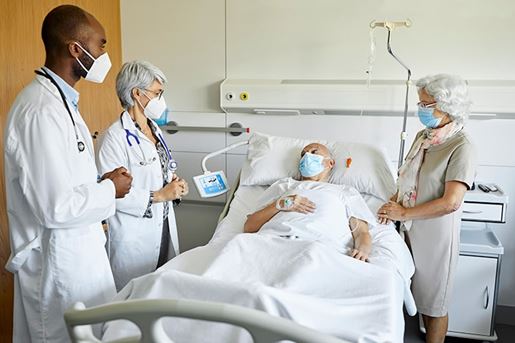 Advanced (stage D) heart failure (HF) is defined by severe signs and/or symptoms of HF at rest, intolerance to guideline-directed medical therapy (GDMT), and/or refractory symptoms or recurrent hospitalizations despite maximally tolerated medical therapy. It is a condition where conventional therapies offer inadequate quality or duration of life thus referral to an advanced HF specialist or center to access "advanced therapies", i.e., a durable left ventricular assist device (LVAD) or heart transplantation (HT), and multidisciplinary care may be beneficial.
Advanced HF centers (AHFCs) are medical centers with board-certified, advanced HF and transplant cardiologists and surgeons who work with multidisciplinary teams and where both HT and LVADs are available as therapeutic options for patients with advanced HF.
Processes are needed within health systems to improve recognition of advanced HF and to increase access to these potentially lifesaving therapies. These include enhanced patient engagement, screening tools to assist in assessment of prognosis, and health system-wide initiatives to capture patients with high-risk features including recurrent hospitalizations.