Cardio-Oncology Drug Interactions
Published: March 07, 2022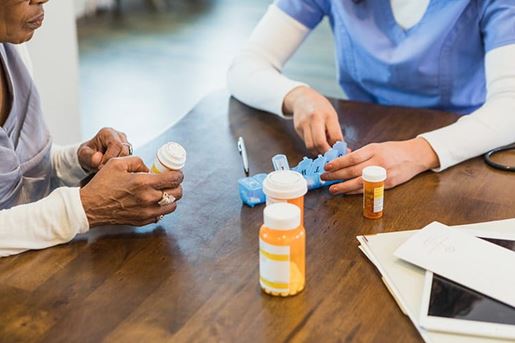 Hypertension commonly occurs as a side effect of treatment with vascular endothelial growth factor (VEGF) inhibitors, Bruton's tyrosine kinase inhibitors and endocrine therapies, among others. First and second line therapies include ACEIs/ARBs and CCBs, respectively.
Combination regimens including anthracyclines, HER2-targeted therapies, and immune checkpoint inhibitors (ICIs) increase the risk of cardiotoxicity, thus routine echocardiogram monitoring throughout therapy is important to monitor heart function, and neurohormonal therapies for heart failure may be warranted.
Pharmacists serve as a uniquely trained resource for addressing both pharmacodynamic and pharmacokinetic interactions, specifically identifying clinically relevant drug interactions and recommending dose adjustment or alternative therapies to assure safe and effective medication use.