2020 ACC/AHA Guideline for the Management of Patients With Valvular Heart Disease
Published: December 17, 2020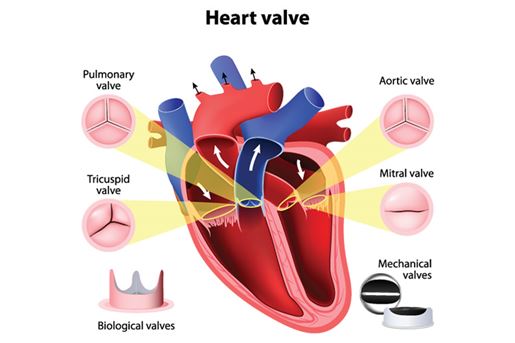 Disease stages in patients with valvular heart disease (VHD) should be classified (Stages A, B, C, and D) based on symptoms, valve anatomy, the severity of valve dysfunction, and the response of the ventricle and pulmonary circulation.
The evaluation of a patient with VHD, history and physical examination findings should be correlated with the results of noninvasive testing. If there is discordance between the physical examination and initial noninvasive testing, consider further noninvasive or invasive testing to determine optimal treatment strategy.
All patients with severe VHD being considered for intervention should be evaluated by a multidisciplinary team with referral to or consultation with a Primary or Comprehensive Valve Center.