2016 AHA/ACC Guideline on the Management of Patients With Lower Extremity Peripheral Artery Disease
Published: November 13, 2016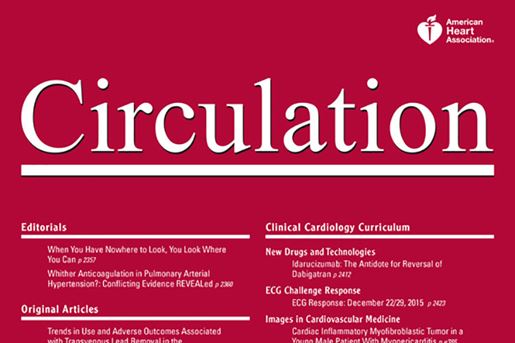 Peripheral Artery Disease (PAD) of the lower extremities involves arteries in the legs that are blocked by atherosclerosis. PAD is a serious medical condition affecting 8.5 million Americans by age 40, and over 200 million people worldwide.
Risk factors for PAD include older age, diabetes, smoking, high cholesterol, high blood pressure and family history of PAD.
Early diagnosis by healthcare providers facilitates early treatment that improves blood flow to the legs including exercise, medical drug therapy and revascularization.
New PAD Guidelines Released at Scientific Sessions 2016
Mark Creager, MD, immediate past president of the American Heart | American Stroke Association announces the publication of the 2016 Peripheral Artery Disease Guidelines and highlights PAD programming at Scientific Sessions 2016 in New Orleans intended to inform practitioners about the new recommendations for optimizing patient care and outcomes.