Programming – Vascular Discovery 2024
From Genes to Medicine
May 15–18, 2024
Hilton Chicago | Chicago, Illinois
Vascular Discovery 2024 Schedule-at-a-Glance
All times are Central Daylight Time (CDT, GMT -5)
Wednesday, May 15
Wed., May 15 schedule
Time
Activity
8:00 a.m. – 6:00 p.m.
Vascular Research Initiatives Conference

(link opens in new window)


This event is not part of the official Vascular Discovery Scientific Sessions as planned by the Program Committee.
Separate registration is required to attend.


3:00 p.m. – 7:00 p.m.
Vascular Discovery Scientific Sessions Registration

6:30 p.m. – 8:00 p.m.
Poster Session 1 & Reception

Thursday, May 16
Thu., May 16 schedule
Time
Activity
7:00 a.m. to 8:00 a.m.
Registration, Breakfast, Exhibits
7:00 a.m. to 8:00 a.m.
Early Career Training Session 1
8:00 a.m. to 8:30 a.m.

Conference Opening Welcome

8:00 Welcome Remarks from AHA President
Joseph C. Wu, MD, PhD, FAHA, Stanford University

8:15 Welcome Remarks from the Program Chair
Kathleen Martin, PhD, Yale University

8:30 a.m. to 10:00 a.m.

Plenary Session 1: Hot Topics in Cardiovascular Disease

8:30 Complementing Human Organoids for Vascular Discovery
Takanori Takebe, MD, PhD, Cincinnati Children's Hospital Medical Center

9:00 Clonal hematopoiesis, aging, and CVD
Kenneth Walsh, PhD, FAHA, University of Virginia

9:30 Title TBA
Minna Kaikkonen-Maata, PhD, A.I.Virtanen Institute, University of Eastern Finland

10:00 a.m. to 10:30 a.m.
BREAK/Exhibits
10:30 a.m. to 12:15 p.m.

Concurrent Session 1a: Molecular and Cellular Mechanisms of Atherosclerosis

10:30 a.m. to 12:15 p.m.
Concurrent Session 1b: Inflammation & Immunity in the Vessel Wall
10:30 a.m. to 12:15 p.m.

Concurrent Session 1c: Endothelial Dysfunction in Thrombosis

10:30 Endothelial Dysfunction in Carotid Atherothrombosis and Stroke
Kathryn L. Howe, MD, PhD, FRCSC, Toronto General Hospital Research Institute

10:50 Regulation of Endothelial Procoagulant Activity by TMEM16 Proteins
Alec Schmaier, MD, PhD, Beth Israel Deaconess Medical Center

11:10 Invited Speaker-TBD

Oral Abstract Presentations

12:15 p.m. to 2:00 p.m.
The Mentor of Women Award Luncheon
12:15 p.m. to 2:00 p.m.
PVD Annual Business Meeting & Networking Lunch
12:15 p.m. to 2:15 p.m.
Lunch on your own

2:15 p.m. to 3:45 p.m.
Plenary Session 2: Highlights from the ATVB Journal
3:45 p.m. to 4:15 p.m.
Break/Exhibits

4:15 p.m. to 6:00 p.m.
Concurrent Session 2a: Apolipoproteins, Lipoproteins, and Lipid Metabolism
4:15 p.m. to 6:00 p.m.
Concurrent Session 2b: Thrombosis: Signaling, Mechanisms and Function
4:15 p.m. to 6:00 p.m.
Concurrent Session 2c: Investigator in Training Award Oral Abstract Competition and Hot Off The Bench Oral Abstract Presentations
6:00 p.m to 7:30 p.m.

Poster Session 2 & Reception
Sponsored by the ATVB Journal

Friday, May 17
Fri., May 17 schedule
Time
Activity
7:00 a.m.
Registration, Breakfast & Exhibits
7:00 a.m. to 8:00 a.m.
Early Career Training Session 2
8:00 a.m. to 9:30 a.m.

Plenary Session 3: Advances in Cardiometabolic Disease

8:00 Presentation title TBA
Zoltan Arany, MD, PhD, University of Pennsylvania

8:30 Presentation title TBA
Ruth McPherson, MD, PhD, FRCPC, University of Ottawa Heart Institute

9:00 Gut Bacterial Metabolism and Cardiometabolic Disease
Federico E. Rey, PhD, University of Wisconsin-Madison

9:30 a.m. to 10:00 a.m.
BREAK/Exhibits
10:00 a.m. to 11:45 a.m.
Concurrent Session 3a: Therapeutic Targets in Atherosclerosis
10:00 a.m. to 11:45 a.m.
Concurrent Session 3b: Blood Coagulation in Health & Disease
10:00 a.m. to 11:45 a.m.

Concurrent Session 3c: Carotid Artery Disease

10:00 Presentation title TBA
Wei Zhou, MD, University of Arizona

10:20 Presentation title TBA
Santhi Ganesh, MD, University of Michigan

10:40 Exploring Carotid Plaque Instability: a BIKE-ride from Identification of Molecular Disease Targets to Improved Stroke-risk Prediction
Ulf Heden, MD, PhD, Karolinska University Hospital & Karolinska Institute

11:00 Endothelial Dysfunction in Carotid Atherothrombosis and Stroke
Kathryn Howe, MD, PhD, FRCSC, University Health Network, Peter Munk Cardiac Centre

11:20 Oral Abstract Presentations

11:45 a.m. to 12:45 p.m.
Building Inclusive Mentoring Relationships (Presented by the ATVB Diversity Committee)
11:45. a.m. to 1:45 p.m.
Lunch on your own
1:45 p.m. to 3:45 p.m.
Plenary Session 4: Early Career Investigator Award Competition
Brinkhous Prize and Page Jr Faculty Research Award
3:45 p.m. to 4:15 p.m.
Break/Exhibits

4:15 p.m to 6:00 p.m.
Concurrent Session 4a: Metabolic Disorders in Atherosclerosis

4:15 p.m to 6:00 p.m.

Concurrent Session 4b: Vascular Cells, Inflammation and Thrombosis


4:15 p.m to 6:00 p.m.
Concurrent Session 4c: Genomics and Multi-Omics in Vascular Disease

6:00 p.m. to 7:30 p.m.

Poster Session 3 and Reception
Saturday, May 18
Sat., May 18 schedule
Time
Activity
7:00 a.m. to 8:30 a.m.
Continental Breakfast
8:30 a.m. to 10:00 a.m.

Plenary Session 5: Cardio-oncology: The Role of the Vasculature

8:30 Cardio-oncology Through a Vascular Lens
Iris Jaffe, MD, PhD, Tufts Medical Center

9:00 Anthracycline Chemotherapy-mediated Vascular Dysfunction: Understanding Basic Mechanisms to Inform Future Clinical Therapies
Zachary Clayton, PhD, University of Colorado Boulder

9:30 Presentation title TBA
Carl Ade, PhD, Kansas State University

Oral Abstract Presentation

10:00 a.m. to 10:15 a.m.
BREAK/Exhibits
10:15 a.m. to 12:15 p.m.

Plenary Session 6: Invited Lecture Series

10:15 Hoeg Award Lecture
TBA

10:45 Keynote Lecture
Kristy R. Red-Horse, PhD, Howard Hughes Medical Institute/Stanford University

11:15 Distinguished Lecture: Targets for New Anticoagulants: XI Before XII
Jeffrey Weitz, MD, FAHA, FRCPC, FACP, FRSC, FACC, FESC, FCAHS, McMaster University, Thrombosis and Atherosclerosis Research Institute

11:45 PVD Mid-Career Award Lecture

12:15 p.m.
Closing Remarks
Target Audience
The conference will especially appeal to scientists and clinicians interested in:
Allergy and Immunology
Arteriosclerosis
Biochemistry
Biological Sciences
Diabetes and Metabolism
Functional Genomics
Genetics
Hematology
Internal Medicine
Molecular/Cellular Biology
Nutrition
Pathology
Peripheral Artery Disease
Pharmacology
Physiology
Vascular Surgery
Thrombosis
Vascular Biology
Vascular Medicine
Vascular Discovery 2024
Keynote Lecture and Distinguished Lecture Speakers
Kristy Red-Horse, PhD
Howard Hughes Medical Institute / Stanford University
Invited Lecture Series
Presentation Title: TBD
Kristy Red-Horse is a Professor at Stanford University's Department of Biology and Institute for Stem Cell Biology & Regenerative Medicine. She is also an Investigator with the Howard Hughes Medical Institute. Her PhD research explored how the vasculature of the placenta incorporates within the uterine arterial network. As a postdoc at Stanford, Dr. Red-Horse identified the progenitors of coronary arteries in mouse hearts. In her own lab, she and her team went on to explore many different aspects of how coronary arteries develop from these progenitors. The Red-Horse group also studies how coronaries regenerate and respond to injury, and devises methods for increasing their growth to enhance cardiac recovery. Dr. Red-Horse has received awards such as the NIH Pathway to Independence Award (K99/R00) and the Searle Scholar's Award. She was also a New York Stem Cell Foundation—Robertson Investigator and received the Judah Folkman Award in vascular biology. In 2021, Dr. Red-Horse was named a Howard Hughes Investigator. In 2023, Dr. Red-Horse became a member of the National Academy of Medicine.
Jeffrey Weitz, MD, FAHA, FRCPC, FRSC, FACP
McMaster University
Thrombosis & Atherosclerosis Research Institute
Invited Lecture Series
Presentation Title: Targets for new anticoagulants: XI before XII
Dr. Weitz is Professor of Medicine and Biochemistry and Biomedical Sciences at McMaster University, Executive Director of the Thrombosis and Atherosclerosis Research Institute and Past President of Council for the International Society on Thrombosis and Haemostasis. Board Certified in Internal Medicine, Hematology, and Medical Oncology, Dr. Weitz focuses his clinical practice on patients with thrombotic disorders. His research spans the spectrum from basic studies in the biochemistry of blood coagulation and fibrinolysis to animal models of thrombosis and on to clinical trials of antithrombotic therapy. The breadth of his work is highlighted by his over 640 publications in journals as diverse as the Journal of Clinical Investigation, Journal of Biological Chemistry, Biochemistry, Circulation, Blood, Annals of Internal Medicine, New England Journal of Medicine and Lancet, and 76 book chapters. The recipient of numerous awards, Dr. Weitz was appointed as an Officer of the Order of Canada and is a Fellow of the Royal Society of Canada and the Canadian Academy of Health Sciences.
Vascular Discovery 2024
Invited Speakers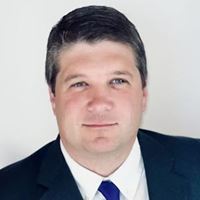 Carl Ade, PhD
Kansas State University
Cardio-oncology: the Role of the Vasculature
Presentation Title: TBD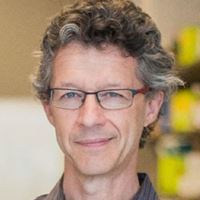 Zoltan Arany, MD, PhD
University of Pennsylvania
Advances in Cardiometabolic Disease
Presentation Title: TBD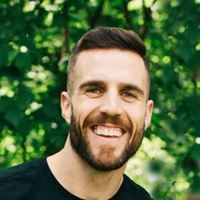 Zachary Clayton, PhD
University of Colorado Boulder
Cardio-oncology: the Role of the Vasculature
Presentation Title: Anthracycline chemotherapy-mediated vascular dysfunction: Understanding basic mechanisms to inform future clinical therapies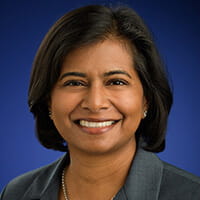 Santhi Ganesh, MD
University of Michigan
Carotid Artery Disease
Presentation Title: TBD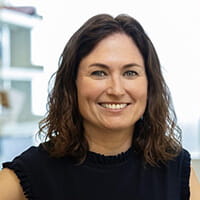 Courtney Griffin, PhD
Oklahoma Medical Research Foundation
Endothelial Dysfunction in Thrombosis
Presentation Title: Genetic analysis of endothelial protease-activated receptors in disease contexts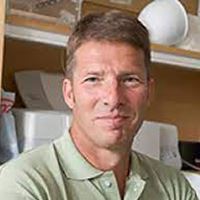 Ulf Hedin, MD, PhD
Karolinska University Hospital & Karolinska Institute
Carotid Artery Disease
Presentation Title: Exploring carotid plaque instability: a BiKE-ride from identification of molecular disease targets to improved stroke-risk prediction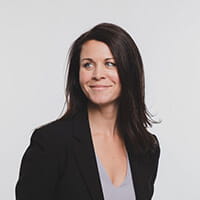 Kathryn L Howe, MD, PhD, FRCSC
University Health Network, Peter Munk Cardiac Centre
Carotid Artery Disease
Presentation Title: Endothelial Dysfunction in Carotid Atherothrombosis and Stroke
Iris Jaffe, MD, PhD
Tufts Medical Center
Cadio-oncology the Role of the Vasculature
Presentation Title: Cardio-oncology Through a Vascular Lens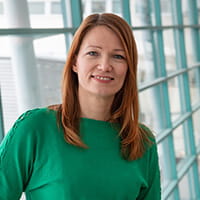 Minna Kaikkonen, PhD
A.I.Virtanen Institute, University of Eastern Finland
Hot Topics in Cardiovascular Disease
Presentation Title: TBD
Ruth McPherson, MD, PhD, FRCPC
University of Ottawa Heart Institute
Advances in Cardiometabolic Disease
Presentation Title: TBD
Federico E. Rey, PhD
University of Wisconsin – Madison
Advances in Cardiometabolic Disease
Presentation Title: Gut Bacterial Metabolism and Cardiometabolic Disease
Alec A. Schmaier, MD, PhD
Beth Israel Deaconess Medical Center
Endothelial Dysfunction in Thrombosis
Presentation Title: Regulation of endothelial procoagulant activity by TMEM16 proteins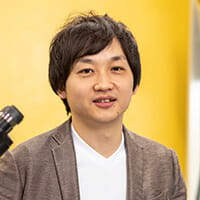 Takanori Takebe, MD, PhD
Cincinnati Children's Hospital Medical Center
Hot Topics in Cardiovascular Disease
Presentation Title: Complementing Human Organoids for Vascular Discovery
Kenneth Walsh, PhD
University of Virginia
Hot Topics in Cardiovascular Disease
Presentation Title: Clonal Hematopoiesis, Aging, and CVD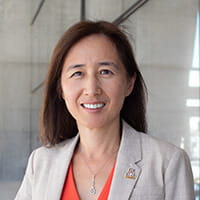 Wei Zhou, MD
University of Arizona
Carotid Artery Disease
Presentation Title: TBD