Science News From BCVS 2022
Bridging Basic and Translational Science in Cardiovascular Disease
July 25–28, 2022
Chicago Hilton | Chicago, Illinois
This is where you will find exclusive interviews and analysis of selected presentations from BCVS 2022. Check back to this page for daily videos on exciting sessions, presentations, posters and more.
Quick Links:
Monday's Selected Science
#BCVS22: A Preview of the Science
Council Chair Jianyi (Jay) Zhang, MD, PhD, Program Chair Pilar Alcaide, MS, PhD, and Program Vice Chair Sumanth Prabhu, MD highlight some of the sessions and events that will take place during BCVS 2022 in Chicago.
Early Career Keynote Address
Immediate-past Chair of the Early Career Committee Sean Wu, MD, PhD interviews early career keynote speaker and Past President of the American Heart Association Ivor Benjamin, MD, FAHA.
See and Share Conference Photos
Attendees share a laugh at the Asian Cardiovascular Symposium dinner, held just before BCVS 2022.
Past AHA President Ivor Benjamin addresses Early Career attendees with his keynote speech on Monday.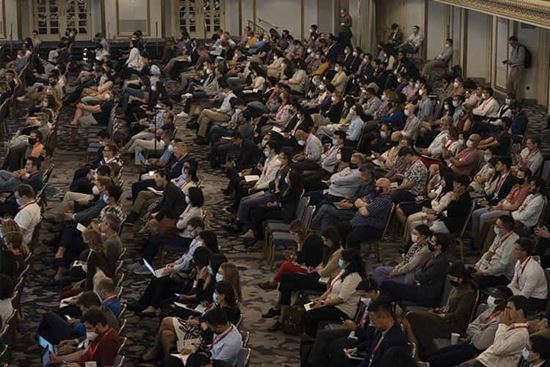 Hundreds of attendees at the in Chicago attended the opening session to hear the latest science.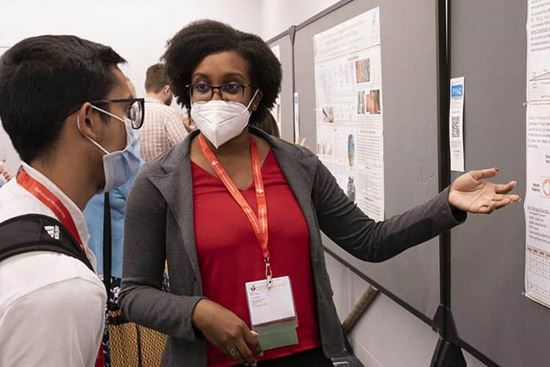 Two scientists discuss a poster presentation on the first day of BCVS 2022.
Early Career: The Next Best Thing in Cardiovascular Research
Moderators Dominic P. Del Re, PhD, Kedryn Baskin, PhD, Patricia Nguyen, MD, and Mohammad Al-Khalaf, PhD recap the top-rated science presented in yesterday's early career sessions on the Next Best Thing in Cardiovascular Research.
Tuesday's Selected Science
Keynote Lecture: The Role of Science in Treating a Deadly Disease
BCVS 2022 Program Chair Pilar Alcaide, MS, PhD, FAHA interviews Leslie Leinwand, PhD about her keynote lecture on her breakthrough research into genetic diseases of the heart, which led to the first drug treatment for inherited cardiomyopathies.
Wednesday's Selected Science
Bench to Bedside: Cardiovascular Therapeutics Not Lost in Translation
Moderators Farah Sheikh, PhD and Irene Cal Y Mayor-Turnbull, MD summarize 4 presentations from their session, all focusing on new strategies for improving patient diagnosis and for developing more targeted treatments to better inform their care.
The Heart and Cancer: New Insights
Han Zhu, MD and Douglas Sawyer, MD, moderators of a session today on cardio-oncology, recap four talks focusing on new research into mechanisms regulating cardiotoxicity that show potential for detecting and mitigating the effects of cancer treatments on the heart and improving the long-term health of cancer survivors.
Thursday's Selected Science
Cardio-Immunology, Inflammation, And Cardiac Pathophysiology
Meena Madhur, MD, PhD, and Ganesh Halade, PhD highlight the science that was presented in the session they moderated looking at new research into cardio-immunology, inflammation, and cardiac pathophysiology.
2022 Outstanding Early Career Investigator Award
Farah Sheikh, PhD interviews Matthew DeBerge, PhD, this year's winner of the outstanding Early Career Investigator Award for his presentation, "Unbiased Discovery Of Allograft Inflammatory Factor 1 As A New And Critical Immunometabolic Regulatory Node During Cardiac Injury."
BCVS 2022 Meeting Wrap Up
Program Chair Pilar Alcaide, MS, PhD and Program Vice Chair Sumanth Prabhu, MD comment on some of the highlights and emerging developments in basic cardiovascular research that they observed during BCVS 2022 in Chicago.