Abstracts and Awards - BCVS Scientific Sessions 2021
New Frontiers in Cardiovascular Research and Therapy
NEW DATES: August 23–25, 2021 | A Virtual Experience
Abstract Submission
Submit your science from:
Abstract Submissions are now closed.
Key Documents
Refer to these documents for abstract submissions.
2021 Abstract Submission Categories
Cardiac Regeneration, Stem Cells and Tissue Engineering
Cell Death Mechanisms, Apoptosis, Necrosis and Autophagy
Clinical/Translational Research
Excitation-Contraction Coupling
Genetics and Genomics of Cardiovascular Disease
Human Cellular Models of Disease
Inflammation and the Cardiovascular System
Ion Channels and Arrhythmias
Mechanisms of Myocardial Fibrosis
Mechanisms of cardiac remodeling, hypertrophy and failure
Mitochondria and Metabolism
Myocardial Ischemia, Oxidative Stress, and Cardioprotection
RNA and Cellular Regulation
Sarcomeric Function and Contractility
Signal Transduction Pathways
Systems Approach to Cardiovascular Biology
Transcriptional and Epigenetic Regulation of Gene Expression
Cardio-immunology
Cardio-Oncology
COVID 19 in the Cardiovascular System
Download a printable Abstract Categories 2021 (PDF).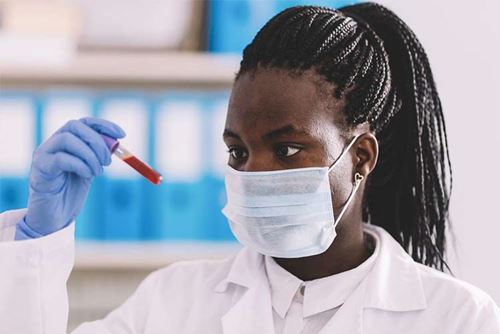 Awards Submissions
Application for the Outstanding Early Career Investigator Award may be made by submitting your abstract to BCVS 2021 Scientific Sessions.
NOTE: Abstract Submissions are now closed.
Outstanding Early Career Investigator Award
This award recognizes up to three finalists who will be selected based on the originality, quality and impact of the work presented in their abstract and curriculum vitae.
Important Message to Abstract Submitters
The AHA has moved to a single sign-on process for submitting abstracts and disclosures through our website, Professional Heart Daily.
Abstract submitters must have a username and password on Professional Heart Daily to complete their abstract submission when submitting to any AHA scientific meeting.


If you do not remember your Professional Heart Daily login information or need to update your personal profile, do not create a new account. Please reach out to AHA Customer Service for assistance:

AHA Customer Service
(888) 242-2453 (Inside U.S.)
(214) 570-5935 (Outside U.S.)
Email: professional.help@heart.org

Hours of Operation:
Monday-Friday, 8 a.m. – 5 p.m. CT


The AHA is now required to collect financial disclosures from all abstract submitting authors and co-authors.

As the submitting author, please be prepared to provide all co-author emails.
Co-authors without a complete disclosure will receive separate correspondence to submit this information.