Webinar Series: Improving Care of Patients with Transthyretin Amyloid Cardiomyopathy (ATTR-CM)
Transthyretin amyloid cardiomyopathy (ATTR-CM) is a restrictive cardiomyopathy produced by extracellular deposition of transthyretin. Transthyretin is protein previously called prealbumin is normally involved in the transportation of the hormone thyroxine and retinol-binding protein, in the myocardium. ATTR-CM interest has increased as a result of simultaneous progress in three areas. These include imaging techniques, which allow for accurate noninvasive diagnosis of ATTR-CM without the need for endomyocardial biopsies; observational studies, which have shown ATTR-CM diagnosis may be underrecognized in a significant proportion of heart failure patients; and with the clarification of the mechanisms of amyloid formation, therapies have now been approved for treatment of ATTR-CM. Early detection with readily available noninvasive tests is essential as therapy for ATTR-CM may be most effective when administered before significant cardiac dysfunction.
Empowering Your Patients to Understand ATTR-CM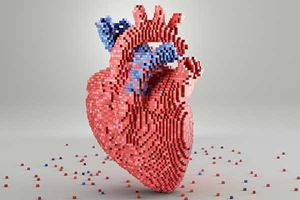 Watch an engaging presentation between experts in their field and a panel of patients as they discuss strategies patients can use to empower themselves to play an active role in the understanding of ATTR-CM and using shared decision making regarding available diagnostic and treatment options. CE/ABIM MOC credit available. Approved for 1.0 AAFP Prescribed/Elective credits.
Supported by an independent medical educational grant from Pfizer.
Future Webinars in the Series
Breaking Down Barriers: Defining and Addressing Healthcare Disparities in ATTR-CM


Cardiac Amyloid Centers – Evaluation, Progression of Disease and Primary Care
---
This activity is supported by an independent educational grant from Pfizer.