COVID-19 Content: An AHA Compendium
The American Heart Association is working to ensure optimal care for patients with cardiovascular disease who contract coronavirus (COVID-19). Patients with underlying cardiovascular diseases appear to have an increased risk for adverse outcomes with COVID-19. Here are some helpful resources for health systems, clinics, care providers, patients and the public.
New Research
SARS-CoV-2 Infection and Associated Cardiovascular Manifestations and Complications in Children and Young Adults: A Scientific Statement From the American Heart Association
Circulation, April 11, 2022
More COVID-19 Science
Scientists and clinicians presented some great research this year at #AHA21.There were over a hundred abstracts presented in the COVID-19 category; in every topic from basic and translational science to health disparities and international observations.
Recently published in AHA journals
Sex‐, Race‐ and Ethnicity‐Based Differences in Thromboembolic Events Among Adults Hospitalized With COVID‐19
This study uses data from the AHA's COVID Registry initiative.
Sadia Ilyas, MD; Stanislav Henkin, MD, MPH, et al.
JAHA, Dec. 1, 2021
Association of human immunodeficiency virus infection with outcomes among adults hospitalized with COVID-19
This study uses data from the AHA's COVID Registry initiative.
Matthew S. Durstenfield, et al.
AIDS Online, Nov. 8, 2021
Epidemiology of Cardiogenic Shock in Hospitalized Adults With COVID-19 : A Report From the American Heart Association COVID-19 Cardiovascular Disease Registry
Erin A. Bohula, et al.
Circulation: Heart Failure, Nov. 18, 2021
Impact of the COVID-19 Pandemic on Cardiovascular Science
Elizabeth M. McNally, Mitchell S.V. Elkind, Ivor J. Benjamin, et al.
Circulation, November 1, 2021
Stroke Among Patients Hospitalized With COVID-19: Results From the American Heart Association COVID-19 Cardiovascular Disease Registry
Saate S. Shakil, Sophia Emmons-Bell, et. al
Stroke, October 27, 2021
2021 Interim Guidance to Healthcare Providers for Basic and Advanced Cardiac Life Support in Adults, Children, and Neonates With Suspected or Confirmed COVID-19
Antony Hsu, Comilla Sasson, et al.
Circulation: Cardiovascular Quality and Outcomes, October 12, 2021
Mucormycosis Epidemic and Stroke in India During the COVID-19 Pandemic
M.V. Padma Srivastava, Venugopalan Y. Vishnu and Awadh Kishor Pandit
Stroke, August 30, 2021
Impact of COVID-19 Infection on the Outcome of Patients With Ischemic Stroke
Joan Martí-Fàbregas, Daniel Guisado-Alonso, et al.
Stroke, August 25, 2021
Myocarditis Associated With COVID-19 Vaccination
Dana Viskin, Yan Topilsky, et al.
Circulation: Cardiovascular Imaging, August 25, 2021
Biomarkers of Coagulation and Inflammation in COVID-19–Associated Ischemic Stroke
Charles Esenwa, Natalie T. Cheng, et al.
Stroke, August 4, 2021
Changes in Stroke Hospital Care During the COVID-19 Pandemic: A Systematic Review and Meta-Analysis
Aristeidis H. Katsanos, Lina Palaiodimou, et al.
Stroke, July 29, 2021
Myocarditis With COVID-19 mRNA Vaccines
Biykem Bozkurt, Ishan Kamat and Peter J. Hotez
Circulation, July 20, 2021
---
Stay up-to-date with CDC Resources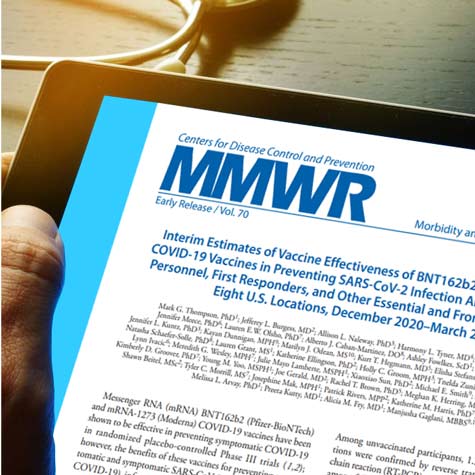 MMWR - Coronavirus
Get the CDC's Morbidity and Mortality Weekly Report (MMWR) on Coronavirus Disease, posted every Friday.
---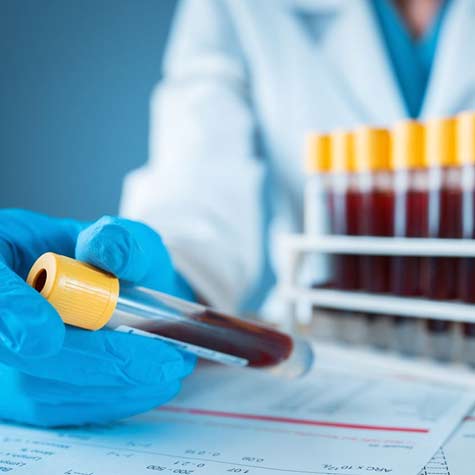 CDC's Science Update
Selected studies and peer-reviewed public health articles from outside sources, summarized on a single page each Friday.
---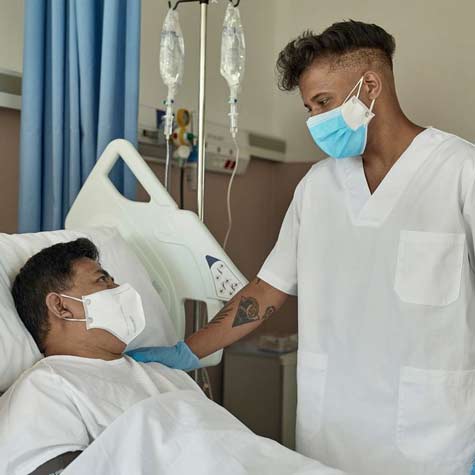 Toolkits for Healthcare Providers
Resources for vaccines, guidance and planning for health care providers, plus additional links to share with patients.

---
Minorities and Health Equity
Follow #AHACOVID19 on Twitter

AHA's FIT (Fellows-in-Training) bloggers share what they are seeing:
---
Recent COVID-19 Discussions from AHA Meetings
Vascular Complications of COVID-19
Participants discuss the key take-away messages from the science presented in the opening plenary session for Vascular Discovery 2021, which focused on the impact of the virus and how the effort to identify who and when to treat is transforming vascular research and clinical trials.
Moderators include Naomi M Hamburg, MD and Pradeep Natarajan, MD, MSc; the panelists are Anna Randi, MD, PhD, Yogendra Kanthi, MD, and Clyde W. Yancy, MD, MSc.
BCVS: COVID-19 and Myocardial Injury
Moderators Milka Koupenova, PhD and Eduardo Marbán, MD, PhD discuss the science presented in the Concurrent Session "COVID-19 and Myocardial Injury: Short- and Long-Term Cardiovascular Effects," presented at #BCVS21 in August.
#EPI|Lifestyle21: COVID and Cardiovascular Health
Pamela L. Lutsey, PhD, MPH, FAHA interviews keynote speakers Scott D. Solomon, MD and Mercedes R. Carnethon, PhD, FAHA about the lectures they delivered at the EPI|Lifestyle 2021 conference, held in May.
Podcasts
Featured Podcast
Part of AHA's COVID-19 Clinical Guidance Podcast Series
This 25-minute discussion touches on the unique coagulopathy caused by the SARS-CoV-2 virus, along with diagnosis and thrombo-prophylaxis techniques and treatment options. Featuring Naomi Hamburg, MD, MS, FACC, Associate Professor of Medicine, Boston University; and Mary Cushman, MD, MSc, FAHA, Professor of Medicine, University of Vermont. Read a transcript here (PDF).
Other Podcasts
Lawrence Livermore National Labs/AHA COVID-19 Data Portal
This collaboration on the protein atlas developed through the AHA Center for Accelerated Discovery is being leveraged to help accelerate discovery of therapeutic antibodies or antiviral drugs for SARS-CoV-2.

This searchable data portal houses a wealth of data LLNL scientists have gathered from their ongoing COVID-19 molecular design projects, particularly the computer-based "virtual" screening of interactions with SARS-CoV-2 viral proteins for drug design purposes.