CIRCULATION RESEARCH Compendium Atrial Fibrillation and CVD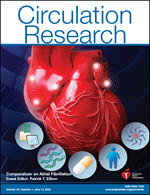 The Editors of Circulation Research are proud to present our Compendium on Atrial Fibrillation, edited by Patrick T. Ellinor.
The Compendium on Atrial Fibrillation provides a comprehensive overview of research on this common arrhythmia. Topics discussed include risk factors and epidemiology, genetics, molecular mechanisms, new technologies for detection, population-based screening, the application of deep learning, therapeutic development, and emerging tools for catheter ablation.
This Compendium is free to read until July 24, 2020.
Each Compendium is designed as a thematic collection of comprehensive review articles covering a specific cardiovascular disease, pathological condition, or field in its entirety, discussing the major issues, how these issues are being addressed in the laboratory and in the clinic, which important questions remain unanswered, and which pressing issues need urgent attention. We view Compendia as a one-stop shop for basic, translational, and clinical investigators who wish to gather a comprehensive assessment of a topic. Accordingly, we hope that Compendia will provide a valuable resource not only to experts and investigators in the field, but also to nontraditional readers of the journal, such as physicians, cardiology fellows, residents, and medical students.
Compendium on Atrial Fibrillation
Editor: Patrick T. Ellinor
Introduction to the Compendium on Atrial Fibrillation, and a Few Thoughts Along The Way…
Patrick T. Ellinor
Epidemiology of Atrial Fibrillation in the 21st Century
Jelena Kornej, Christin S. Börschel, Emelia J. Benjamin, Renate B. Schnabel
Genetics of Atrial Fibrillation in 2020
Carolina Roselli, Michiel Rienstra, Patrick T. Ellinor
Epigenetic and Transcriptional Networks Underlying Atrial Fibrillation
Antoinette F. van Ouwerkerk, Amelia W. Hall, Zachary A. Kadow, Sonja Lazarevic, Jasmeet S. Reyat, Nathan R. Tucker, Rangarajan D. Nadadur, Fernanda M. Bosada, Valerio Bianchi, Patrick T. Ellinor, Larissa Fabritz, James F. Martin, Wouter de Laat, Paulus Kirchhof, Ivan P. Moskowitz, Vincent M. Christoffels
Molecular Basis of Atrial Fibrillation Pathophysiology and Therapy
Stanley Nattel, Jordi Heijman, Liping Zhou, Dobromir Dobrev
Inflammasomes and Proteostasis Novel Molecular Mechanisms Associated With Atrial Fibrillation
Na Li, Bianca J.J.M. Brundel
Animal Models of Atrial Fibrillation
Dominik Schüttler, Aneesh Bapat, Stefan Kääb, Kichang Lee, Philipp Tomsits, Sebastian Clauss, William J. Hucker
How Will Genetics Inform the Clinical Care of Atrial Fibrillation?
M. Benjamin Shoemaker, Rajan L. Shah, Dan M. Roden, Marco V. Perez
Emerging Technologies for Identifying Atrial Fibrillation
Eric Y. Ding, Gregory M. Marcus, David D. McManus
Population-Based Screening for Atrial Fibrillation
Shaan Khurshid, Jeffrey S. Healey, William F. McIntyre, Steven A. Lubitz
How Will Machine Learning Inform the Clinical Care of Atrial Fibrillation?
Konstantinos C. Siontis, Xiaoxi Yao, James P. Pirruccello, Anthony A. Philippakis, Peter A. Noseworthy
Emerging Technologies for Pulmonary Vein Isolation
F. Daniel Ramirez, Vivek Y. Reddy, Raju Viswanathan, Mélèze Hocini, Pierre Jaïs
A New Therapeutic Framework for Atrial Fibrillation Drug Development
Yen-Sin Ang, Sridharan Rajamani, Saptarsi M. Haldar, Jörg Hüser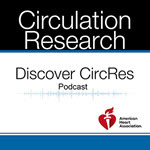 Listen to the latest episode of Discover CircRes for an interview with David McManus from the Compendium on Atrial Fibrillation and highlights from the June 5 issue of Circulation Research.
Be sure to also check out all of the Compendia
Find out what else is new at Circulation Research,

Related Links