Three Easy Steps
to Become a Peer Reviewer
Register through your ProposalCentral account. If you do not have a ProposalCentral account, click on Reviewer.
Once done, you will be a part of the AHA study section community.
Step 1 - Log into ProposalCentral
If you do NOT have a ProposalCentral applicant account, go to ProposalCentral Reviewer. At the bottom right, click on Self Register as a Reviewer and follow the instructions.
If you have a ProposalCentral account, log in as an applicant/awardee at ProposalCentral Applicant. Go to Professional Profile/My Profile. Click on Tab 9 - Self Register as Reviewer.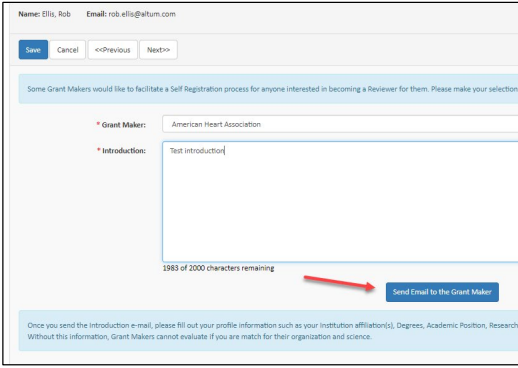 Step 2 - Complete form and send email to Grant Maker
Grant Maker: American Heart Association
Introduction: Enter your:
Current academic level (Assistant Professor, Associate Professor, Professor)
Institution
Areas of expertise
Any other pertinent information that will help AHA access your eligibility to serve as a peer reviewer
Click: Send email to the Grant Maker
Step 3 -Research Interests and Biosketch
Once the email message has sent:

Check your Research Interests and Science Areas for accuracy and completeness.
Upload your biosketch.
These will be used to match your expertise with AHA study section needs. Thank you for your commitment to extend your expertise to select future research.