P50 Grant Research Projects
Cardiovascular Toxicity of Tobacco Products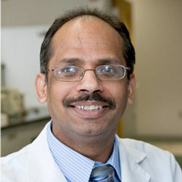 Sanjay Srivastava, PhD
University of Louisville
This project led to the development of an animal model to establish standard toxicity changes and identification of biomarkers of cardiovascular injury that can be associated with tobacco exposure. The project also provided baseline information about the contribution of reactive aldehydes to the cardiovascular toxicity of cigarette smoke and smokeless tobacco that are now being used in our current study on CV toxicity of tobacco products. The detailed aims of this project were to:
Examine tobacco-induced endothelial injury. To examine tobacco-induced endothelial injury: In adult mice exposed to varying intensities of tobacco smoke and smokeless tobacco, we identified urinary metabolites of tobacco-derived aldehydes and determined how these relate to the extent and duration of exposure. We also looked into the changes of these markers based on gender, time, and duration of exposure. We aimed to identify specific indices of endothelial function and damage that would robustly and sensitively reflect endothelial injury and thrombosis and demonstrate how these biomarkers of injury are related to the biomarkers of exposure.
Delineate the contribution of harmful and potentially harmful (HPHC) constituents, such as aldehydes, to endothelial injury induced by tobacco exposure. To identify which constituents of tobacco and tobacco smoke contribute to endothelial damage, we examined changes in the biomarkers of endothelial injury in mice exposed to individual constituents of exposure: nicotine, acrolein and crotonaldehyde. We also demonstrated how removing them affects endothelial injury from exposure to tobacco smoke and whether increases in the extent of exposure to these aldehydes and related reactive chemicals increases the extent of endothelial injury.
Cardiovascular Injury Due to Tobacco Use (1.0)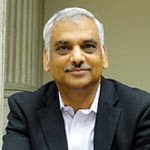 Aruni Bhatnagar, PhD
University of Louisville
This project focused on the identification and validation of novel biomarkers of endothelial injury that are associated with exposure to tobacco and tobacco constituents. From these studies, we attempted to assess which tobacco-associated biomarkers of injury indicated the extent and progression of cardiovascular disease and how the magnitude of changes in these biomarkers translates into meaningful impacts on CVD outcomes. This project has been expanded into a longitudinal study that will follow participants to determine how these markers are affected by changes in individuals' tobacco use patterns over time.
Elucidate the relationship between biomarkers of cardiovascular injury and exposure to tobacco smoke and smokeless tobacco. We evaluated biomarkers of endothelial damage and predilection for thrombosis in a cohort of cigarette smokers, smokeless tobacco users and non-smokers without overt CVD.
Identify and compare the dose-dependent associations between tobacco exposure, measures of subclinical cardiovascular disease, and clinical cardiovascular events. Using data from the Multi-Ethnic Study of Atherosclerosis (MESA) prospective cohort, we examined associations between tobacco exposure and subclinical vascular disease as assessed by carotid intima-media thickness, coronary artery calcification, ankle brachial index, flow mediated dilation and arterial stiffening, and biomarkers of inflammation.
Validate candidate biomarkers associated with tobacco exposure in independent human cohorts. Candidate bio-measures reflective of tobacco-induced cardiovascular injury, identified in Aims 1 and 2 were independently validated in The Jackson Heart Study (JHS) cohort and assessed for their association with urinary metabolites of nicotine and aldehydes.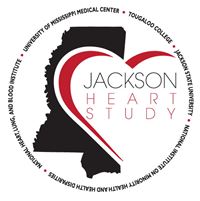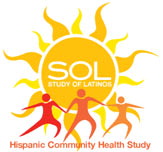 Perception of Tobacco Use in Vulnerable Populations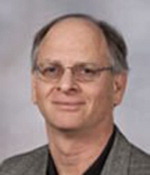 Thomas J. Payne, PhD
University of Mississippi Medical Center

In this project, we examined the role of knowledge and perception of tobacco products in individuals' decision to start and continue tobacco use. We examined channel use frequency (i.e., what are the most frequent channels for seeking tobacco-related communication and what are the most frequent channels for communicating with others about tobacco?) and the influence of several factors that modify these choices. For example, modifying factors included age, gender, race, knowledge about tobacco, tobacco use or intention, family tobacco use and peer tobacco use.
Evaluate communication channel use, knowledge, risk perception, and intention for tobacco use in vulnerable populations. The populations studied differed by race/ethnicity, SES and sexual orientation, with an overall focus on the disadvantaged and underserved across the United States. All participants were assessed regarding combustible cigarette use (i.e., whether they were smokers, former smokers, or non-smokers), and their use of vaping devices and other tobacco products (in some studies, tobacco use status was a selection criteria).

Provide evidence to facilitate the development of communication campaigns to aid tobacco users in understanding the risks of tobacco product use. The data from this project will be used to inform public education and communication campaign strategies such that the messaging resonates more strongly with the intended audience.
Administrative Supplements for Tobacco Regulatory Research on Tobacco Flavors and Flavorings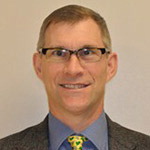 Daniel J. Conklin, PhD
University of Louisville

This study provided valuable information about the chemicals generated from the thermal degradation of tobacco product flavorings, helped establish their concentrations at different temperatures and determine which in vitro assays can effectively compare the cardiovascular toxicity of different flavorings used in cigarettes, cigars and e-cigarettes. This information could prove critical to the FDA when determining the regulations affecting product standards. This project lead to a larger flagship project focused on the cardiovascular toxicity of tobacco products.
Identify and quantify the chemical products generated due to thermal degradation when tobacco product flavorings and additives are heated or burned; Major classes of commonly used flavor chemicals currently used in tobacco products (alcohols, phenols, aldehydes, esters, ethers, hydrocarbons, ketones, lactones, organic acids, pyrazines, pyridines, and pyrones) were burned and heated at temperatures achieved by conventional pyrolysis and non-conventional heating methods used in aerosol formation, to determine the extent of degradation of parent compounds, identify structures of the products and estimate the relative concentration of products generated during such thermal degradation;

Compare the relative toxicity of different flavorings commonly used in tobacco products with those flavorings after burning or heating. In in vitro assays we measured the EC50 of each of the major classes of commonly used flavor chemicals (listed in Aim 1) in affecting platelet adhesion, endothelial activation and myocardial excitability, particularly Q-T prolongation and compare the sensitivity of these assays vis-à-vis assays for pulmonary and immune cell toxicity. We then compared the results from these assays to determine which in vitro assay is capable of comparative toxicological assessments that can examine the harm potential between different flavorings currently used in tobacco products.
U54 Grant Research Projects
Cardiovascular Toxicity of Tobacco Products

Daniel J. Conklin, PhD
University of Louisville

The goal of this project is to test the hypothesis that cardiovascular injury due to tobacco product use could be attributed primarily to volatile organic compounds (VOCs; e.g., formaldehyde, acetaldehyde, acrolein, benzene, xylene, etc...) generated in a variety of tobacco products.
This project aims to:
Quantify the cardiovascular (CV) toxicity of tobacco product-derived volatile organic compounds (VOCs) in vitro. To assess VOC-induced CV toxicity, we will evaluate the direct effects of VOC on human myocardial cell excitability, endothelial cells, and thrombosis.
Assess short-term and chronic toxicity of tobacco products in vivo. Using wild type (WT) and atherosclerosis prone (apoE-null) mice, we will determine whether short-term or chronic exposure to different tobacco products (combustible cigarettes, smokeless tobacco, ENDs, electronic and conventional hookah, with and without nicotine) affect atherosclerotic lesion formation, thrombosis, biomarkers of CV harm including circulating angiogenic and immune cells by flow cytometry, as well as changes in hemodynamics and cardiac electrophysiology, as measured by telemetry; and
Identify those individual VOCs that appear as likely mediators of the cardiovascular toxicity of tobacco products. To select VOCs to test for CV injury in vivo, we will distill results of both in vitro assays and in vivo animal models to arrive at VOCs that associate with acute or chronic outcomes in order to perform targeted assessment of VOC CV toxicity. In addition, we will dialog with Projects 2 & 3 regarding which VOC exposures are most associated with CV toxicity, e.g., MACE, in their cohort and population studies.
Cardiovascular Injury Due to Tobacco Use

Naomi Hamburg, MD, MS
Boston University

Rachel Keith, MSN, PhD
University of Louisville
The overall goal of this project is to evaluate how the use of tobacco products affects markers of cardiovascular health. The main objective of the CITU 2.0 project, which is an expansion of the CITU 1.0 project, is to continue to examine the cardiovascular effects of tobacco products with a focus on new and emerging products such as e-cigarettes and cigarillos.
The project specifically aims to:
Identify cardiovascular health effects associated with the use of e-cigarettes and cigarillos.
Examine acute cardiovascular health effects of e-cigarettes and cigarillos.
Identify cardiovascular health effects of chronic use of e-cigarettes and cigarillos.
Cardiovascular Effects of Tobacco Products in Community-based Cohorts (CCC)

Michael J. Blaha, MD, MPH
Johns Hopkins University

Andrew DeFilippis, MD, ScM
Vanderbilt University Medical Center
Evaluation of products that are used less frequently in the US, such as cigars, pipes, and smokeless tobacco is challenging because epidemiological cohorts using these products are difficult to assemble and follow over time. As a result, there is limited data on the health effects of these products, and their short and long-term cardiovascular effects remain largely unknown. To overcome the limitation of insufficient power in individual NHLBI cohorts, Project 3 will leverage the Cross Cohort Collaboration (CCC) to harmonize data on tobacco use and its health effects across 18 cohort studies, creating the largest cardiovascular health assessment of cigar, pipe, and smokeless tobacco users till date.
This project aims to:
Create a harmonized "CCC-Tobacco" dataset leveraging individual participant tobacco use data (on cigar, pipe, smokeless tobacco (ST), and combustible cigarette use) from each cohort within the CCC.
Evaluate the impact of cigar, pipe, ST, and combustible cigarettes on biomarkers of subclinical cardiovascular injury, cardiovascular events, and VOC exposure profile within these cohorts.
Develop e-cigarette use data from existing NHLBI cohorts and study the pooled association with candidate markers of cardiovascular toxicity.