Council on Hypertension Advisory and Mentoring Program (CHAMP)
Administered by the Trainee Advocacy Committee (TAC)
Mentees
Definition: Any member of the AHA Council on Hypertension who applies to be trained/counselled by a mentor.
Categories:

Undergraduate Students
Graduate/Medical Students
Postdoctoral Fellows/Residents
Junior Faculty (within 5 years of their initial appointment)
Mentors
Definitions: Any qualified member of the AHA Council on Hypertension who applies to train, guide, and counsel members who seek mentoring in the Mentoring Program.
Categories:

Both Junior and Senior faculties are welcome to register as mentors
The Matching Process
After the application deadline, the TAC will review the pool of mentee and mentor applicants and make up to 3 suggested mentor candidate recommendations (depending on the number of applicants) to each trainee based on mutual interests/fit, with the exception of scientific overlap. The TAC will ensure that there is minimal scientific overlap for each mentee/mentor pairing.
The trainee will have three weeks to select a mentor preference from those three (special requests can be made during that period for a new set of mentor candidates, depending on the number of applicants).
Initial mentee-mentor match notifications/introductions will be made via email in late-August. The email will contain information on how to make the most out of your first initial meeting at the fall Council on Hypertension Scientific Sessions meeting.
Initial face-to-face meeting will be held at the Hypertension Conference on Friday, September 8, 2023, from noon–1:30 p.m. ET in Boston, Massachusetts. Mentee-mentor pairs should plan to attend Council career development and trainee activities (e.g., How-to Sessions) and discuss afterward.
---
Participation Requirements
Participants must be active members of the American Heart Association (AHA) Council on Hypertension at the Trainee/Early Career level (Mentees) or at the Premium Professional/Premium Professional Plus level (Senior Mentors). To become a member of the AHA please visit AHA Professional Membership.
Commit to at a minimum of 1 hour of face-to-face individual mentoring at the Hypertension Scientific Sessions or other specialty meeting each year.
The program requires the mentor and mentee to meet regularly (at least quarterly) via telephone, email, video conference, or other means to discuss issues and strategies for career development.
The mentee and mentor must each complete both an interim progress report (due March 1) and a final report (due October 1) to determine the success of the match.
Mentees with existing primary mentors (e.g., graduate students, postdoctoral fellows) will be required to acknowledge that they have consulted with their primary mentor about participating in the Council mentoring program, and that the primary mentor is supportive of their participation.
Note

: Participation in CHAMP does not imply an opportunity to work in a mentor's laboratory. The benefit of this program is that mentees are able to leverage mentor experience and expertise in the field of hypertension. It is not meant to be a bridge into a mentor's laboratory.
---
Commitment
Both mentees and mentors participating in CHAMP must agree to at least a year-long commitment to the relationship. The ultimate goal of CHAMP is to foster these relationships so that they last beyond the initial year commitment. Participants must also commit to attending the annual Hypertension Scientific Sessions conference for both the initial and final meetings.
The TAC has assembled and developed if necessary online resources on mentoring topics such as, but not limited to:
Effective mentoring relationships
Career development
Publications and CV development
Grant planning and writing
Negotiation
Scientific independence
Management of expectations
Scientific Integrity
Becoming a supervisor
Communications
Internationalization
Interpersonal skills
Managing people
Personal effectiveness
Researcher development
Presentation skills
Time management
Work-Life balance
Application Requirements
Mentees
Required Documents/Uploads:
Curriculum Vitae
Head & shoulder photograph (.jpeg, jpg, or .tiff format)
Current Clinical and/or Research Activities and Professional Experience (1 page limit: ¾" margins, Arial 11 pt. font)
Personal Statement about your career goals and what you hope to accomplish by participating in CHAMP (1 page limit: ¾" margins, Arial 11 pt. font)
Complete online application and upload required documents at: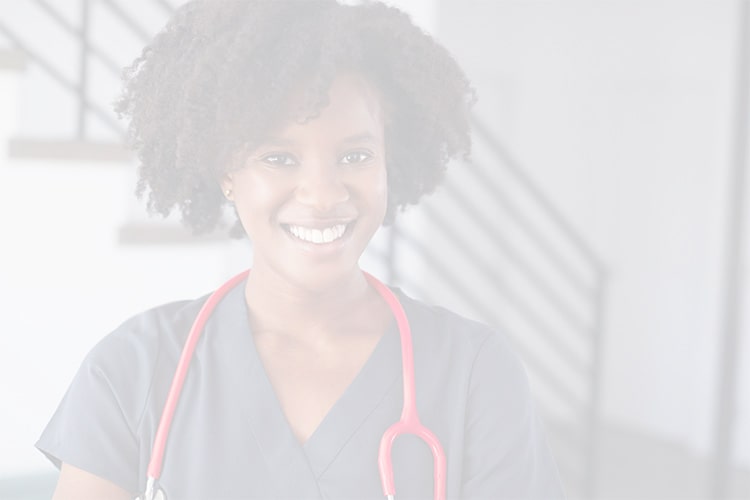 Want to get involved?
The American Heart Association depends on the time and talent of volunteers to help us create a healthier world, free of heart disease and stroke.