Council on Epidemiology and Prevention Message from the Chair
Wayne D. Rosamond, PhD, MS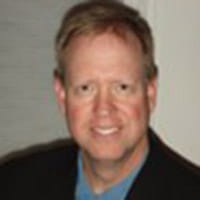 Welcome to the American Heart Association (AHA) Council on Epidemiology and Prevention (EPI)!
The Council on Epidemiology and Prevention remains committed to playing a critical part in AHA's mission to advance cardiovascular health for all, including identifying and removing barriers to health care access and quality. The council is actively engaged in research areas that are complementary and inclusive. We are committed to training that prepares the next generation of cardiovascular health scientists and seeking partnerships that expand the council's reach into multidisciplinary fields. Through these and other efforts, we are dedicated to advancing the communication of the council's impact on global health. We enthusiastically welcome anyone — from any discipline or background — to join us in this rewarding and essential work promoting optimal cardiovascular health and preventing CVD at home and across the globe.
The Council seeks to demonstrate each of the AHA's 8 Guiding Values in everything that we do:
Bringing Science to Life
Improving and Extending People's Lives
Building Powerful Partnerships
Speaking with a Trustworthy Voice
Inspiring Passionate Commitment
Making an Extraordinary Impact
Meeting People Where They Are
Ensuring Equitable Health for All
If the opportunity to focus your work on the promotion of cardiovascular health and prevention of disease in diverse populations excites you, we hope you will consider continuing your involvement with the Council through the following engagement opportunities:
Network with your colleagues at local and national AHA meetings
Begin or renew your Council committee membership
Attend our annual Conference held each spring in conjunction with Lifestyle Scientific Sessions
Attend AHA Annual Scientific Sessions
Attend a Council Dinner – held at both conferences mentioned above
Engage in public advocacy initiatives and committees
Submit applications for Council awards
Apply for Fellowship (FAHA) status
Suggest an area of focus for an upcoming Council conference or symposium
Recruit a colleague to join the Council
Thank you again for your dedication to our Council and the American Heart Association.
Wayne D. Rosamond, PhD, MS
Chair, Council on Epidemiology and Prevention
Are you a FAHA?
Become a Fellow of the American Heart Association. Get details on eligibility, criteria, benefits and how to apply.
---
AHA Professional Members are Difference Makers