BCVS Early Career Development
The Early Career Committee of the BCVS Council has been established with the aim to:
Introduce trainees and early career individuals in the mission of the BCVS council and the AHA.
Foster the development of trainees and early career professionals in the field of basic cardiovascular science.
Facilitate information flow that pertains to scientific advancements and career opportunities
2022-2023 BCVS Early Career Mentorship Program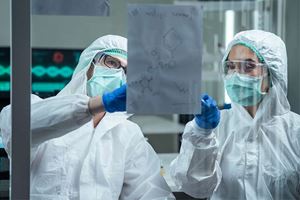 Application Period Open. We are delighted to offer a program to Early Career Investigators that gives them the opportunity to intern/observe in an Established Investigator's laboratory for a few days as a visiting scholar. We look forward to connecting you with a Mentor who has similar interests and experience as yours and who could help advance your career. Please read the program information carefully and answer all questions in the application form to be considered for review by the BCVS Early Career Committee.
Congratulations to these #BCVS22 Awardees!
2022 Outstanding Early Career Investigator Award Winner: Matthew DeBerge, PhD

Finalists: Hisayuki Hashimoto, MD, PhD; Anja Karlstaedt, MD, PhD
Early Career Poster Competition Awardees

Top Postdoctoral Posters:

Maria Cimini
Joanne Garbincius
Anna Hnatiuk
Jared Kushner
Soah Lee
Brian Lin
Shijie Liu
Weijia Luo




Top Student/Trainee Posters:

Abraham Bayer
Kobina Essandoh
Charan Gurrala
Connor Lantz
Pan Ma
Amit Rai
Sasha Smolgovsky
BCVS Early Career at #AHA22
BCVS Early Career Investigator Awards
2021 Winners
Katz Award: Paul Cheng, MD, PhD
Marcus Award: Jason D. Roh, MD, MHS
History of Finalists