Ileana L. Piña, MD, MPH, FAHA, FACC, FHFSA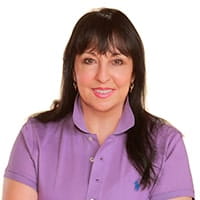 Ileana L. Piña, MD, MPH, has just joined the Sidney Kimmel COM at Thomas Jefferson University as the Quality Officer for the Cardiovascular Line. Dr. Piña is currently Clinical Professor at Central Michigan University and Adjunct Professor of Biostats and Epidemiology from Case Western University. Dr. Piña also serves as Senior Fellow and Medical Officer to the Food and Drug Administrations' Center for Devices and Radiological Health. Dr. Piña earned her undergraduate degree in chemistry from the University of Miami in Florida. She completed her medical degree and cardiology fellowship at the University of Miami School of Medicine; an internal medicine residency at the University of South Florida Tampa, where she was Chief Resident; and fulfilled a surgery internship at the University of Miami Hospitals and Clinics. She earned a Master's degree in public health from Case Western Reserve University School of Medicine in Cleveland, Ohio while pursuing a VA Quality Fellowship. As a clinical research trialist, Dr. Piña's research interests include transition of care in heart failure patients, quality improvement and the role of natriuretic peptide–guided management for patients hospitalized for heart failure, biomarkers of myocardial stress and fibrosis in chronic heart failure, and heart failure differences by sex. She has been actively involved in gender, racial and ethnic issues in the health care delivery and written on the intersection of race/ethnicity and heart failure. Along with Dr. Pam Douglas, Dr. Piña led the Diversity section of the new Ethics and Professionalism paper. She is the author/co-author of more than 300 publications. She is currently the past Chair of the FIT committee of the AHA and currently on the Board of Directors National AHA.
In 2017, Dr Piña received the Wenger Award for Excellence in Research, which honors those who make extraordinary contributions to the advancement of women's heart health in underserved communities. In 2020, she received the Laennec Master Clinician Award from the American Heart Association. In 2021, Dr. Piña will receive the Distinguished Service Award from the American Heart Association, Council on Clinical Cardiology. This spring, Dr. Piña will be awarded the Bernadine Healy Award for pursuit of woman's heart health and the inclusion of women in clinical trials.
Boarded in Advanced Heart Failure/Transplant, Dr. Piña will join the clinical faculty of the Heart Failure Section in Cardiology.