2023–2024 NHLCC Scholar: Maria Patrizia Santos, MSPH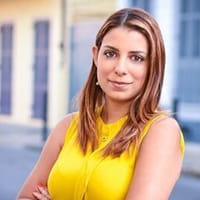 Maria Patrizia Santos, MSPH
PhD Student, Department of Epidemiology
Tulane School of Public Health and Tropical Medicine
Maria Patrizia Santos is a third-year PhD student specializing in epidemiology at Tulane University in New Orleans. As a mixed-methods researcher, her interests lie at the intersection of women's health, cardiometabolic diseases, and health equity. Prior to starting her doctoral program, Maria worked at a Diversity, Equity, and Inclusion consulting firm where her research focused on belongingness and Youth Participatory Action Research (YPAR) methods.
Originally from Caracas, Venezuela, Maria has worked with Latin American populations, both within Latin America, namely in Venezuela, Nicaragua, and Peru, and domestically, aiming to address pressing health disparities in these communities. In addition to being an NHLCC scholar, she is a T32 trainee through the NHLBI (National Heart, Lung, and Blood Institute), focusing on translational research. Maria also holds a Master of Science in Biostatistics from Tulane University.
Maria's commitment to advancing public health extends beyond her academic pursuits. She is currently a community committee board member of a local non-profit named Sprout NOLA aiming to increase access of local healthy foods through the support of established and developing small-scale and sustainable farmers, community gardeners, and farm workers in Louisiana.
Away from her research and academic commitments, you can find Maria dancing Samba with the dance company she is a part of Casa Samba.