AHA FIT Newsletter
Finding the Right Path within Cardiology - Fall 2021 issue
Finding the Right Path within Cardiology: A conversation with Dr. Srichai-Parsia and Dr. Amit Khera
Tsion Aberra, MD
AHA FIT News, Co-Editor
Cardiology Fellow, PGY-5
Georgetown University/ Medstar Washington Hospital Center
---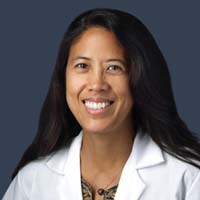 Monvadi Barbara Srichai-Parsia, MD, MS, FAHA, FACC is the Vice Chief of Cardiology and the Director of the Non-Invasive Cardiology Lab at Medstar Georgetown University Hospital. She completed her cardiology fellowship and advanced imaging fellowship at the Cleveland Clinic. Additionally, she earned a Master's degree in Comparative Effectiveness from NYU. Dr. Srichai-Parsia's research interests have focused on the roles of advanced imaging and other new technology in refining treatment and diagnosis. She also participates in research on the patient-centered treatment approach of shared decision making. She is also exploring the different testing techniques for patients with chest pain and the factors that go into choosing diagnostic techniques based on symptomatology and patient preferences for certain tests.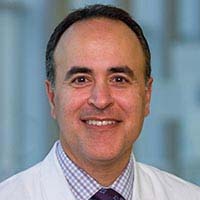 Amit Khera, MD, MSc, FAHA, FACC, FASPC is Professor of Medicine at the University of Texas, Southwestern Medical School in Dallas, Texas where he serves as Director of the Preventive Cardiology, and holder of the Dallas Heart Ball Chair in Hypertension and Heart Disease. He was previously the Program Director for the Cardiology Fellowship at UT Southwestern from 2011-2019. His clinical and research interests include the primary and secondary prevention of coronary artery disease, focusing on risk assessment and risk factor modification in those with premature and familial disease. He completed cardiology fellowship at the University of Texas, Southwestern Medical Center. He also completed his Masters degree in Epidemiology at the Harvard School of Public Health. He has published over 150 publications in the field of preventive cardiology and has served on numerous local and national committee and leadership roles for the American College of Cardiology, the American Heart Association where he is currently Vice Chair of Scientific Sessions planning, and the American Society for Preventive Cardiology where he is the Immediate Past President. He is currently Digital Strategies Editor and an Associate Editor for the journal Circulation.
---
I had the opportunity to have a conversation with Dr. Srichai-Parsia and Dr. Amit Khera on what their advice would be for fellows looking to hone their interests within cardiology and take the next steps toward their future careers.
What advice would you give fellows on how to find their specific passion within the broader field of cardiology?
Dr. Srichai-Parsia: When you do your rotations, delve into the rotation including seeing what types of patients are coming through and whether you can see yourself doing this type of work on a day-to-day basis. Does it give you energy even if the days may be long? Do you want to learn more about the area and the types of diseases you get exposed to? Do you want to advance the field in that area? Do you find yourself reading more about that area just out of interest?
Dr. Khera: The best advice I can give here is to keep an open mind. Approach each rotation with the same energy, enthusiasm, and zest for learning. Soon, it will become more apparent what is less interesting to you and where you gravitate. Then you can do a deep dive involving mentors, reviewing literature, and getting more clinical exposure.
Once a fellow has identified an area of interest within cardiology, what are the best ways to cultivate that interest during training?
Dr. Srichai-Parsia: The best way to cultivate interest is by doing research or participating in educational activities (e.g. writing reviews and/or teaching) with your faculty on a topic in that area. Is there something that you could learn more about in that area? Are there gaps in what is known? Are there ways to further advance the field?
Dr. Khera: I think there are three ways to cultivate that interest. The first is to meet with mentors and to spend time with them learning more about the nuances of each field. Gaining clinical exposure through electives, shadowing extra clinics, or doing some inpatient experiences is another excellent way. Finally, digging into research or other scholarly activities is a great way to take a deep dive in an area.
What about fellows who might change course or develop interests in a different direction in the middle of fellowship; what would be the benefits or disadvantages of changing course mid-fellowship?
Dr. Srichai-Parsia: You may have decided early on that you want to pursue a specific area of cardiology, but then as fellowship goes on you become more interested in another area of cardiology and/or decide that maybe the first area you chose is not a good fit, which can happen for a variety of reasons. The benefits of discovering this during fellowship is that you can easily change course in the types of jobs you pursue. Finding out later when you are already working may limit your options for changing positions since your skill sets often become more defined and limited once you are working. Disadvantages of switching is that you may have limited time left in your fellowship to further explore other areas of interest depending on how your rotations are structured; however, any fellowship director would understand and help you with making sure you obtain the right exposure and skill sets for your desired goal. For areas that require additional training, you may need to take an additional year to cultivate your interests in a new area such as taking additional time out to do research in that area.
Dr. Khera: I would tell that fellow not to fret. A career is a very long time and a pivot now to have a much happier lifelong experience is well worth it. I've had fellows change course very late, even in subspecialty training. Ultimately, you have to follow your heart and, even though it may be hard to do, it is worth it.
What advice do you have for fellows who can't decide between multiple subspecialty interests?
Dr. Srichai-Parsia: If you have interests in multiple subspecialty areas, then trying to have as much exposure early into these areas and doing research or further educational activities in these fields may be helpful to hone down your interests. It may also be that some fusion or mix of the different fields is feasible, even if it means designing your own ideal job. It may become difficult to fit into existing job markets at present, but maybe you aren't the only one with these interests and can craft a new type of position that helps your future colleagues.
Dr. Khera: I'd say they may be most interested in general cardiology. General cardiology is an outstanding field and offers a variety of exposures and applications of clinical skills. Sometimes, these fellows may come up with a creative job interest where they're at the nexus of two fields. There are so many cookie cutter subspecialty areas that one has to think outside the box as one thinks about a career.
Do you think there is a benefit to joining interest groups or other organizations for fellows to cultivate their interests within specific areas?
Dr. Srichai-Parsia: It is absolutely beneficial to join these interest groups since you will have more exposure and access to others in the field and how they see the field growing and/or changing in the future. You will also see how different the field runs or functions in other institutions, and this may be important to consider. Also, these contacts will help you in finding jobs in the future.
Dr. Khera: Absolutely. Joining subspecialty groups are a great way to meet faculty, learn more about those disciplines, and to really dig in. I strongly encourage others to get involved in the larger organizations such as AHA and ACC, and the smaller subspecialty organizations that are very focused.
Thank you to Dr. Srichai-Parsia and Dr. Amit Khera for providing their insights on how fellows can better hone their specific interests within cardiology. I hope this conversation will be beneficial to other FITs as they move toward their future careers.