AHA FIT Newsletter
Spotlight on Yashashwi Pokharel, MD, MSCR - Fall 2020 issue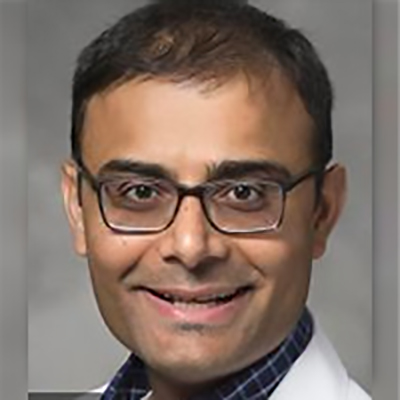 Yashashwi Pokharel, MD, MSCR
Cardiology Fellow
University of Missouri
Yashashwi Pokharel, MD, MSCR is a third-year cardiology fellow at the University of Missouri and the recipient of an AHA Postdoctoral Fellowship Award in 2014. He obtained a Masters in Science in Clinical Research (MSCR) at the University of North Carolina, and completed a lipid and lipoprotein fellowship at Baylor College of Medicine in 2015 and T32 Cardiovascular outcome research fellowship at the University of Missouri in 2017.
Tell us about your research and how you got started.
I have always been interested in cardiovascular prevention and examining cardiovascular risk factors. I became interested in biomarkers' association with cognitive function while working in a lipid clinic at Baylor College of Medicine. The purpose of the study related to the AHA grant was to evaluate if specialized lipoproteins (apolipoprotein B, small-dense low-density lipoprotein cholesterol, lipoprotein (a) and lipoprotein-associated phospholipase A2) and cardiac biomarkers (high-sensitive assay and N-terminal pro-B-type natriuretic peptide) were associated with increased risk for cognitive decline and dementia in the Atherosclerosis Risk In Communities Study. The results are available in Neurology. 2019 May 28;92(22):e2580-e2593 and J Am Geriatr Soc. 2019 Nov;67(11):2353-2361.
What is the grant that you applied for?
American Heart Association South West Affiliate Summer 2014 Postdoctoral Fellowship.
How has the grant helped you?
The grant motivated me further into a career of cardiovascular research and prevention. It bolstered my confidence into grant writing and furthered my interest in academic medicine. It also opened several other opportunities in research and networking. For those uncertain whether to apply for a similar grant, I would still recommend trying it to find out whether it is something that you will like rather than assuming one way or the other.
What advice do you have for FITs looking to apply for an AHA grant?
I think AHA grants are a great opportunity for any trainee interested in an academic research career. There are many grant types available for FITs, and most are career development type of grants, which gives equal emphasis on the candidate and proposal application, as well as mentor and the institutional support. Therefore, if a FIT can assemble this combination, it is a wonderful opportunity.
What are your future directions?
I will be starting an academic career with a research focus in global cardiovascular health, CV prevention, outcome and health service research. The AHA grant has certainly increased my confidence into applying for further grants and academic medicine.
Scientific Sessions 2023
Pre-Sessions Symposia & Early Career Day: November 10, 2023
Scientific Sessions: November 11–13, 2023
Pennsylvania Convention Center | Philadelphia, Pennsylvania