Stroke Minority Travel Grant
Applications close on Aug. 31, 2020, noon CDT
The Council on Stroke is offering a travel grant to minority early career investigators and students who will be presenting research at the International Stroke Conference (ISC). The award will honor accomplished minority students and minority early career investigators while enabling them to get more involved in the AHA/ASA and in the International Stroke Conference. These awards provide travel funding for minority early career investigators who have abstracts accepted to the AHA/ASA's International Stroke Conference. A limited number of grants are available and based on the applicant's abstract score as determined by AHA/ASA reviewers.
Eligibility Criteria
The candidate must be a minority by the standard NIH definition: He or she belongs to a minority group underrepresented in biomedical and behavioral science careers, based on their minority group's representation in the total population. This includes American Indians (including Alaskan Natives, Eskimos and Aleutians), Native Hawaiians, and other Pacific Islanders, Blacks or African Americans and Hispanics or Latinos. Other candidates considered a minority are those from medically underserved populations with low socio-economic status and those living in rural areas to include whites.
The candidate must be a U.S. citizen, a noncitizen national (born in American Samoa or Swains Island), or a U.S. permanent resident.
The candidate must submit a previously unpublished abstract in accordance with AHA rules and regulations for submitting abstracts to the International Stroke Conference.
All applicants for travel grants sponsored by a scientific council must be members of the AHA Stroke Council at any level.
Applicant must be active in research and still be in training as an undergraduate or pre-doctoral student, or a fellow who has completed training only within the last four years; or be a PhD/MD in the first four years after faculty appointment.
Applicants may apply for a travel grant multiple times with different abstracts, as long as the applicant is the presenting author on each abstract. However, an applicant is eligible to receive only one travel grant, even if multiple abstracts are accepted to the International Stroke Conference.
Winners are not eligible to receive funding for the same grant in subsequent years.

The applicant must be able to present the abstract during the International Stroke Conference, either in an oral abstract session or a poster session. If the applicant is unable to present the abstract, he/she will be disqualified from the award.
How to Apply/Required Documents
Electronic submission through the Council Awards Application System is required. Application file should contain the following documents in PDF format (Hard copies of any part of the application cannot be accepted):
A copy of the unpublished abstract that has been submitted for presentation in accordance with AHA/ASA rules and regulations for submitting abstracts to the International Stroke Conference. The candidate should be the first and presenting author on the abstract.
Original letter on electronic letterhead, signed by the candidate's supervisor or an appropriate institutional officer, simply indicating the applicant's status as a student, postdoctoral fellow, or faculty within four years of appointment. No additional references are required.
NOTE: The application deadline for this award is different than the application deadline for ISC abstract and award submission. You must submit your ISC abstract via the ISC abstract submission system by the published deadline.
Visit the Council Awards Application System to complete an application.
A username and password set up through online registration at Professional Heart Daily will be necessary to access the Application System. If you have not created an online profile yet, you may register as you enter the Application System by clicking "Sign Up" next to the Log In button on the sign-in page. AHA Professional Members who are creating an online profile for the first time should make sure to register using their AHA member identification numbers.
Ah active AHA Professional Member account is required of all applicants for this award. If you are joining the AHA to apply, please wait on your AHA membership number to arrive from AHA Member Services via e-mail before creating an online profile and starting your application file. We suggest that new members join the AHA no later than August 14, 2020 for the membership number to be processed and delivered in time for the application deadline. The membership number will be required on the award application form.
Awardee Selection
Application will be judged based on the scientific ranking of the candidate's abstract and how it ranks against other applicants. Abstract presenters for ISC will be notified in September. Applicants for this award should submit their applications before presenter notifications are received. However, only those who have abstracts accepted for presentation will ultimately be eligible to receive a travel grant.
Prizes
The winners will each receive a $2,000 travel grant to attend the International Stroke Conference. Awardees must attend the conference in person to receive the monetary award.
Up to 5 candidates from the pool of eligible applicants may be awarded. Winners will be notified in September.
AHA Professional Members are Difference Makers @Model.Item.RenderHeadingSizeTag("h2")>
February 9–11, 2022
New Orleans, LA + Virtual
---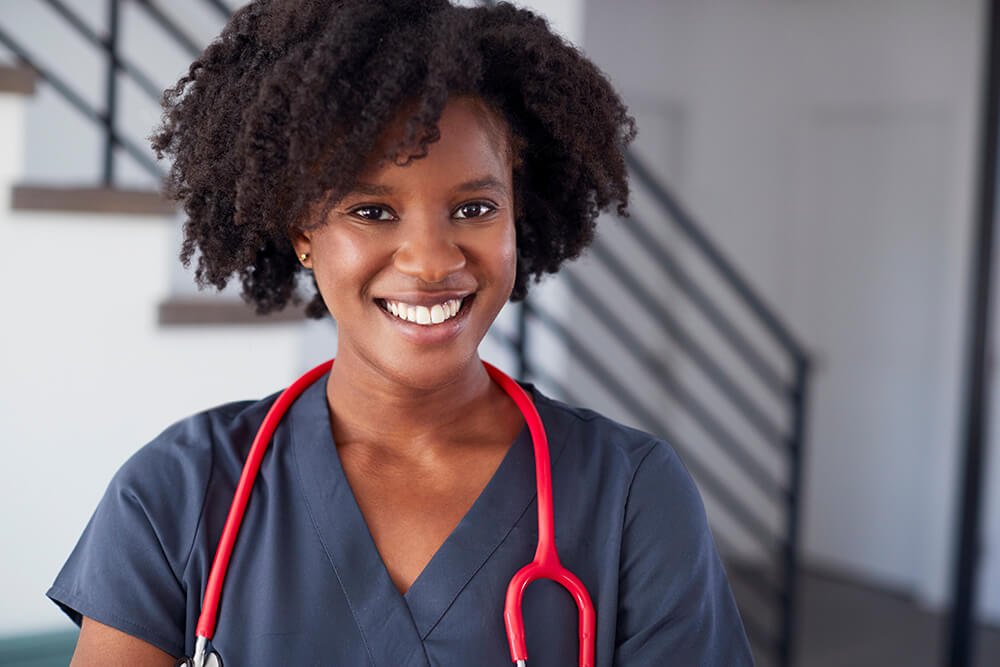 Want to get involved? @Model.Item.RenderHeadingSizeTag("h2")>
The American Heart Association depends on the time and talent of volunteers to help us create a healthier world, free of heart disease and stroke.
---