2023 Katharine A. Lembright Award Lecturer - Nancy Schmieder Redeker, PhD, RN, FAHA, FAAN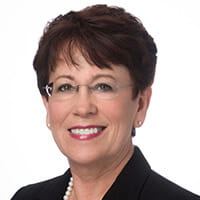 Nancy Schmieder Redeker, PhD, RN, FAHA, FAAN
University of Connecticut, School of Nursing
Storrs, CT



Nancy S. Redeker is a Professor at the University of Connecticut Schools of Nursing (SoN) and Medicine, Senior Associate Dean for Research and Interim Director of the PhD Program in Nursing at the SoN and the Beatrice Renfield Term Professor of Nursing Emeritus at Yale University. Her sustained program of research resulted in more than 300 peer-reviewed publications and addresses sleep health among people with or at risk for acute and chronic conditions and the development of ecologically valid sleep-promoting interventions.
She recently completed an NIH-funded clinal trial of cognitive behavioral therapy for insomnia among people with heart failure. She is also Principal Investigator of NIH-funded studies of the effects of sleep apnea treatment on functional outcomes of stroke and the contributions of sleep deficiency to relapse and retention in medication-assisted treatment for opioid use disorder.
She is Editor-in-Chief of Heart & Lung, the Journal of Cardiopulmonary and Acute Care and serves on the Board of Directors of the American Academy of Sleep Medicine Foundation. She served on the Board of Directors of the American Academy of Nursing and the National Advisory Council for the National Institute of Nursing Research and chaired the Council for Advancement of Nursing Science. She is a fellow of the American Academy of Nursing and the American Heart Association and was inducted into the Sigma Theta Tau International Nurse Researcher Hall of Fame.
She holds a PhD (New York University), MSN and BSN (Seton Hall University), and a BA in Sociology (Rutgers, the State University of New Jersey).