Improving Outcomes in Patients with Atrial Fibrillation
Atrial Fibrillation Incidence and Prevalence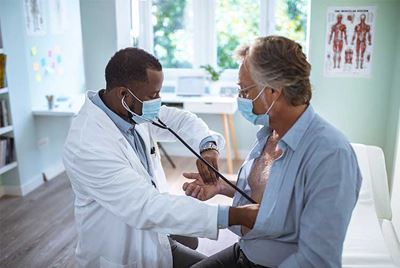 Cardiac rhythm disorders are common, with atrial fibrillation (AF) being the most common form of arrhythmia. The prevalence of AF in the United States (US) is estimated to rise from ≈5.2 million in 2010 to 12.1 million in 2030. Data from a health insurance claims database covering 5% of the US found the incidence of AF was estimated at 1.2 million new cases in 2010 and projected it to increase to 2.6 million new cases in 2030. The lifetime risk of AF in the US is about ≈1 in 3 in Whites and ≈1 in 5 in Blacks. Even with current guideline-based management, AF patients have stroke, acute coronary syndrome, heart failure, and cardiovascular death at a rate of approximately 5% of patients per year, and 35 to 50% of patients with AF who receive adequate anticoagulation either receive inpatient therapy or die within 5 years.
Rhythm vs. Rate Control in Atrial Fibrillation: When and Why
Learn the benefits of rhythm control vs. rate control in your AF patients. Apply the evidence as experts use case studies of patient scenarios to discuss both pharmacologic and non-pharmacologic therapies to achieve normal sinus rhythm. Treatment considerations for AF and heart failure is discussed.
Moderator: Louis Kuritzky, MD
Panelists: Philip Mar, MD, PharmD; Uma Srivatsa, MBBS
CE and MOC Credits Available. Approved for 1.0 AAFP Prescribed Credit.
Anticoagulation Therapy in Atrial Fibrillation
Do you know the Four Pillars of Atrial Fibrillation (AF) Management? Do you know the prevalence of AF or the clinical significance and associated risks with AF? Learn more on these topics, as well as management considerations based on current guidelines recommendation for anticoagulant therapy in AF and strategies to better impact the incidence and prevalence of AF. Launch the webinar today.
Moderator: Pamela J. McCabe, PhD, APRN-CNS, FAHA
Panelists: Rakesh Gopinathannair, MD, MA, FAHA, FACC, FHRS; Louis Kuritzky, MD
CE and MOC Credits Available. Approved for 1.0 AAFP Prescribed Credit.

Complimentary presentations, delivered by AHA experts at hospital grand rounds nationwide, covering the newest, evidence-based measures to prevent cardiovascular disease, the #1 killer of men and women in the US. Earn CE and ABIM MOC.
Here's an overview of the Spotlight Series:
Why: Educating your team on the latest science and guidelines can improve patient care and outcomes.
How: Spotlight Series offers free case-based presentations that give powerful evidence-based practices to your team.
Who: Physicians, nurses, pharmacists and other health care professionals.
When: You decide. We seek 45 days of lead time but will try to fulfill your request based on speaker availability.
Where: Anyplace you hold a hospital grand rounds-type session in person or virtually
What: Improving Outcomes for Patients with Atrial Fibrillation
This activity is supported by an independent medical educational grant from Sanofi US.