Sudden Cardiac Death Prevention in HCM: Where Do We Stand in 2021?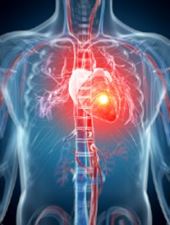 Presenters: Martin S. Maron, MD; Marye Gleva, MD
Moderator: James E. Udelson, MD, FAHA
Some people with HCM are at increased risk for developing atrial fibrillation, heart failure, suffering from stroke and even sudden cardiac death (SCD). Patients who suffer from arrhythmias associated with HCM may require implantable cardioverter-defibrillator devices to reduce their risk of SCD. Join Drs. Maron, Gleva, and Udelson as they discuss risk stratification strategies, device selection, and the role of shared decision-making in the prevention of SCD.
Martin S. Maron, MD
Director of the Hypertrophic Cardiomyopathy Center and the Co-Director of the Cardiac CT and MRI program at Tufts Medical Center and Associate Professor at Tufts University School of Medicine
Marye Gleva, MD
Professor of Medicine, Washington University School of Medicine in St. Louis
Dr. James E. Udelson, MD, FAHA
Chief, Division of Cardiology,
Tufts Medical Center