Guide to Cardiovascular Genomics
From Concepts Practice: A Guide to Cardiovascular Genomics
The American Heart Association is developing a curriculum program consisting of a series of educational modules on Cardiovascular Genomic and Precision Medicine, a rapidly advancing area of health care. Through these modules, the learner will explore the impact of genomic and precision medicine on cardiovascular health.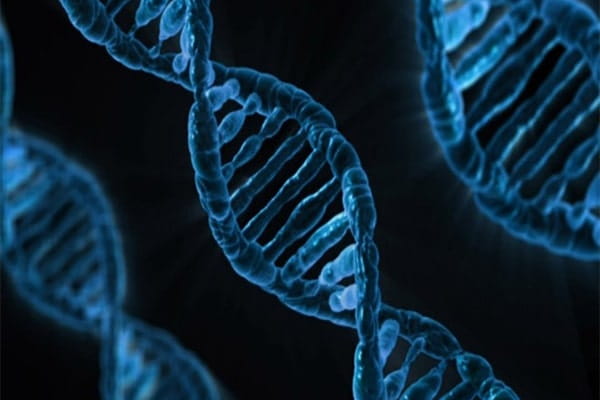 From Concepts to Practice: A Guide to Cardiovascular Genomics consists of online modules, interactive tools, and corresponding resources. Continuing education credit will be offered for these courses. Instruction is approximately one hour per module. The anticipated launch date is Spring 2023. A certificate of completion will be provided upon successful completion of designated modules and practical sessions.
The inaugural launch includes the following modules:
Introduction to scope of CV genetics and genomics (Core)
Counseling, risk assessment in probands and family members (Core)
Variant interpretation (Core)
Cardiomyopathies
Channelopathies and sudden death
Aortopathies and associated connective tissue diseases
Familial dyslipidemias
Pharmacogenomics with an emphasis on clinical utility
Multi-factorially inherited and complex disorders, and polygenic risk scores
Cardiac disorders with a genetic component and multi-system disorders in which there is cardiac involvement
Congenital and conditions with presentation in childhood
Establishing a Specialized Clinical CV Genetics Program (Core)
After completion of the course, learners will be better able to:
List the indications for genetic testing in cardiovascular disease as well as the limitations of testing.
Examine the diagnostic role of genetic testing for disease and implications for personalized medicine.
Evaluate the role, and importance of, pre- and post-genetic testing counseling that must accompany genetic testing.
Identify the implications of, and provide appropriate management for, incidental or secondary genomic CV findings detected in genetic testing performed for non-CV conditions.
Explore the implications and referral pathways for incidental or secondary non-CV genomic findings detected in genetic testing performed for CV conditions.
In order to obtain the certificate of completion, you must:
Successfully complete the four (4) core modules
Successfully complete six (6) of the eight (8) disease specific modules
Participate in two (2) hours of live/recorded Cardiovascular Genomics activities or Cardiovascular Genomics Bootcamp at Scientific Sessions.
Renewal: Successful completion of two (2) hours of activity as outlined below:
Successfully complete remaining two (2) disease specific modules
Participate in live/recorded Cardiovascular Genomics activities or Cardiovascular Genomics Bootcamp at Scientific Sessions.
Frequently Asked Questions'
Is this course for me?
Is this the course for me?
If you care for cardiovascular patients, the chances are you will see some cases which are genetic in etiology, such as dyslipidemias, cardiomyopathies, aortopathies, inherited arrhythmias and sudden death cases. Knowing which cases warrant further testing, including genetics, family screening and referral for specialist input will be important for all. This course is designed for clinicians, scientists, APPs, nurses, pharmacists, genetic counselors, residents, fellows and medical students.
Why do I need to study this course?
Why do I need to study this course?
Cardiomyopathies, sudden death, arrhythmias, dyslipidemias, polygenic risk scores, novel genetic variant discovery, biobanks, precision….you have probably heard or read most of these terms and struggled to understand what these means. In this course, we will take you through these concepts, teach you how to apply them and share experience in establishing a multi-disciplinary inherited cardiovascular disease, genomic and precision medicine service.
What does the course include?
What does the course include?
The course is designed to be self-paced with foundational compulsory modules and optional modules to tailor your learning needs. After completion of the online modules, there are workshops (in person or webinar based) to apply the knowledge. Access to the content and reading list will be provided. The authors will update the content annually keeping the material current and relevant. Upon completion a certificate will be provided.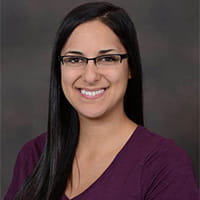 "Pharmacogenomics is no longer an idea for the future...it is happening now. Health systems are implementing pharmacogenetic testing, and patients are getting their pharmacogenetic test results direct-to-consumer. This course will give clinicians & scientists the foundation they need to be ready for pharmacogenetics."
Jasmine Luzum (formerly Talameh), PharmD, PhD, BCPS, FHFSA, FAHA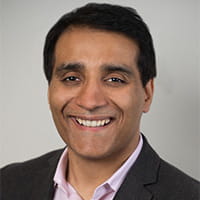 "Genomic and Precision Medicine is ready for prime time, especially in cardiovascular diseases. We can now refine diagnoses, improve nosology and our molecular understanding of disease, offer family screening, early intervention for prevention and tailor treatments for the individual. An exciting future lies ahead where we can transform the clinical care of our patients and propel research forward synergistically."
Anwar Chahal