2021 Guideline for the Evaluation and Diagnosis of Chest Pain
Published: October 28, 2021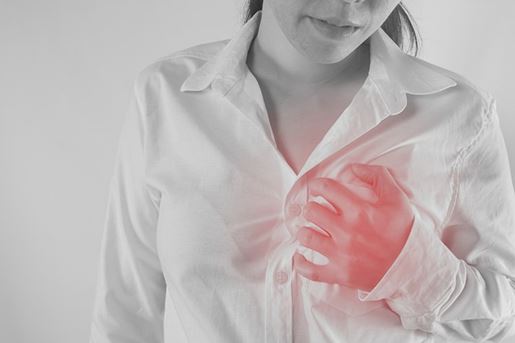 Chest Pain Means More Than Pain in the Chest. Pain, pressure, tightness, or discomfort in the chest, shoulders, arms, neck, back, upper abdomen, or jaw, as well as shortness of breath and fatigue should all be considered anginal equivalents.
Share the Decision-Making. Clinically stable patients presenting with chest pain should be included in decision-making; information about risk of adverse events, radiation exposure, costs, and alternative options should be provided to facilitate the discussion.
Structured Risk Assessment Should Be Used. For patients presenting with acute or stable chest pain, risk for coronary artery disease and adverse events should be estimated using evidence-based diagnostic protocols.
AHA Clinical Update: 2021 Guideline for the Evaluation and Diagnosis of Chest Pain Slide Set



Presentation-ready PPT on clinical guidelines to use for your unique teaching and learning needs.

Download customizable AHA Clinical Update Slide Set (PPTX)
Get access to the 2021 Chest Pain Guideline when you download Guidelines on-the-go!



Access the ACC/AHA/ASE/CHEST/SAEM/SCCT/SCMR Guideline for the Evaluation and Diagnosis of Chest Pain and other guidelines on your mobile device anytime, anywhere!



Download Guidelines on-the-go from Google Play