Message from the Chair / Founding Member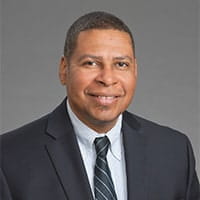 I am pleased and excited to serve as Chair of the National Hispanic Latino Cardiovascular Collaborative (NHLCC) for the next two years. Our Collaborative is a passionate, interdisciplinary group whose members are focused on promoting the treatment and prevention of cardiovascular diseases and stroke, in support of the Hispanic community, by reducing and eliminating health disparities that prevent people from living a full, optimal life.
To achieve our goals, we need to continue to grow our membership and cultivate active involvement of our members in AHA cause initiatives reaching the Hispanic community and programs geared towards increasing inclusion and career progression of Latinos in the cardiovascular science and medical fields. This means we need you! Please, do not hesitate to reach out to our email to receive more information, [email protected], or to our leadership to get involved.
The American Heart Association's 2024 Impact Goal fuels the National Hispanic Latino Cardiovascular Collaborative's work to ensure equitable health for all by removing barriers to health, especially for the Hispanic community. The NHLCC acts as a liaison between the Latino science and clinical community, AHA key volunteers and AHA leadership to advance diversity, inclusion, and health equity overall. The Collaborative helps to respond and improve all aspects of cardiovascular health within the Hispanic population, especially as it relates to hypertension, diabetes, the effects of COVID-19, cardiovascular disease risk factors, research, clinical practices, and related barriers to care, such as language preference, the Hispanic paradox, health literacy, patient-provider relationships, disease prevention and health education. New discoveries fueled by AHA-funded research and guidance from the National Hispanic Latino Cardiovascular Collaborative will drive groundbreaking outcomes. The NHLCC initiates mentorship opportunities and initiatives to enhance networking among Latino Cardiologists, its members, and others interested in Latino cardiovascular health issues.
We invite your suggestions on topics of interest to the NHLCC community to advance the care of our Hispanic/Latino patients with cardiovascular disease.
I look forward to working with all of you on the NHLCC over the coming two years, and to work within the AHA to advance our common cause of improving cardiovascular health.
Sincerely,
Carlos Rodriguez, MD, MPH, FAHA, FACC
Chair/ Founding Member, National Hispanic Latino Cardiovascular Collaborative