Lifestyle Early Investigator Travel Grant
To qualify for this EPI|Lifestyle Scientific Sessions award, you must meet the following deadlines.
August 3, 2022 – Applications open
Extended Deadline: October 24, 2022, 6 p.m. CDT – Applications are accepted only through the abstract submission process.
General Information
This award encourages Trainees to pursue careers in Cardiovascular Research related to lifestyle and cardiometabolic health. The key topic areas include behavior, diabetes, lipids, nutrition, obesity, and physical activity. The Council on Lifestyle and Cardiometabolic Health is dedicated to honoring early career investigators and exposing them to AHA conferences and learning opportunities. This award will help defray travel costs for up to five trainees (pre-doctoral and post-doctoral) who present abstracts at the EPI|Lifestyle Scientific Sessions. Awardees will receive a cash prize of $1,000 and a certificate. Awardees will be formally recognized at the Council dinner during the spring meeting.
Eligibility Requirements
The applicant must be the first/primary author of the abstract.
The science must be related to the Lifestyle mission: The Council on Lifestyle and Cardiometabolic Health promotes the expansion and exchange of knowledge with the ultimate goal of improving cardiovascular health across the lifespan. Our council promotes basic, clinical, epidemiological, and translational science related to nutrition, lipids, obesity, diabetes, physical activity, and behavior change.
The applicant must be a member of the AHA Lifestyle Council prior to Oct. 13, 2020 to qualify. You must be an AHA Professional Member to apply for this award.
Applicant must be active in research and still be in training as an undergraduate or pre-doctoral student, or be within 10 years of completing medical fellowship (or residency as NIH states, MDs would be Fellows for 3-6 years of the 7-10), terminal degree or highest certificate (e.g. BSc, MSc).
The candidate must be the first author of the abstract.
The work may not have been presented or published before the conference.
Winners of this award will be ineligible for future competition.
There are no citizenship restrictions for this award.
Applicants may submit only one abstract for consideration for the award.
Winners of this award are not eligible to receive cash compensation from another award during the EPI|Lifestyle Scientific Sessions.
How To Apply
Submit an abstract by Oct. 12, 2022 at 6:00 p.m. (Central Time).
Select the award during the abstract submission process.
Upload your curriculum vitae as instructed during the submission process. Please note: CV is required and must be uploaded in the abstract submission site at the time of submission.
AHA Professional Members are Difference Makers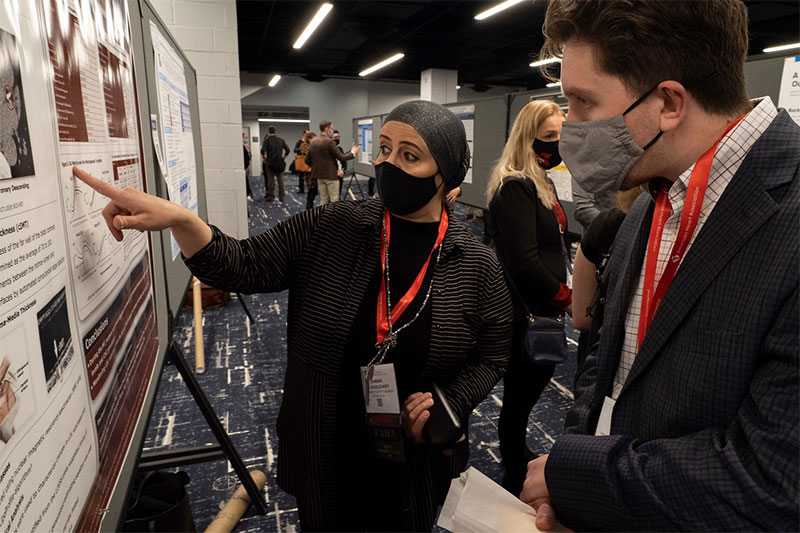 Epidemiology and Prevention | Lifestyle and Cardiometabolic Health Scientific Sessions
2024 Dates and location coming soon!
---
Your passion, our science, career-defining insights.
---