2023 GPM and EPI Mid Career Research Award Lecturer - Nathan O. Stitziel, MD, PhD, FAHA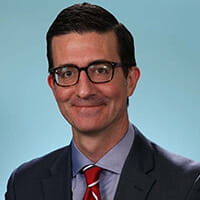 Nathan O. Stitziel, MD, PhD, FAHA
Washington University School of Medicine
Saint Louis, MO



Dr. Nathan Stitziel is Professor of Medicine and Genetics at the Washington University School of Medicine where he is also Associate Director of the Medical Scientist Training Program and Director of Translational Cardiovascular Genetics within the Center for Cardiovascular Research.
After obtaining undergraduate degrees in Mathematics and Physics from Washington University, Dr. Stitziel received a medical degree and PhD in Bioinformatics from the University of Illinois. He completed Internal Medicine training in the University of Chicago's Physician Scientist Development Program followed by advanced clinical training in Cardiology and Cardiovascular Genetics at the Brigham and Women's Hospital (BWH) and Harvard Medical School. After a combined postdoctoral research fellowship in Cardiovascular Genetics at the Massachusetts General Hospital (MGH), Broad Institute, and BWH, Dr. Stitziel joined the MGH faculty before returning to Washington University in 2012.
Dr. Stitziel directs a basic science and translational research program focused on identifying novel genes and molecular pathways underlying the inherited basis of cardiovascular disease, aiming to discover and validate novel drug targets and improve patient care. To pursue this work, his group utilizes a collaborative and multi-disciplinary approach, combining innovative methods in human genetics and genome science with classical techniques in molecular biology and animal model systems. Employing these techniques, his lab has made substantial contributions to our understanding of mechanisms promoting atherosclerosis and other heritable cardiovascular diseases. In recognition of his scientific contributions, Dr. Stitziel has received multiple awards including the GPM and EPI Mid-Career Award from the American Heart Association and election to the membership of the American Society of Clinical Investigation.