Spotlight Series
Complimentary CE presentations, delivered by AHA experts at hospital grand rounds nationwide, covering the newest, evidence-based measures to prevent cardiovascular disease, the #1 killer of men and women in the US.
Here's an overview of the Spotlight Series:
Why: Educating your team on the latest science and guidelines can improve patient care and outcomes.

How: Spotlight Series offers free case-based presentations that give powerful evidence-based practices to your team.

Who: Physicians, nurses, pharmacists and other health care professionals.

When: You decide. We seek 45 days of lead time but will try to fulfill your request based on speaker availability.

Where: Anyplace you hold a hospital grand rounds type session.

What: Available topics for Spotlight Series appear below.

Already active in a series? Log in for pertinent information.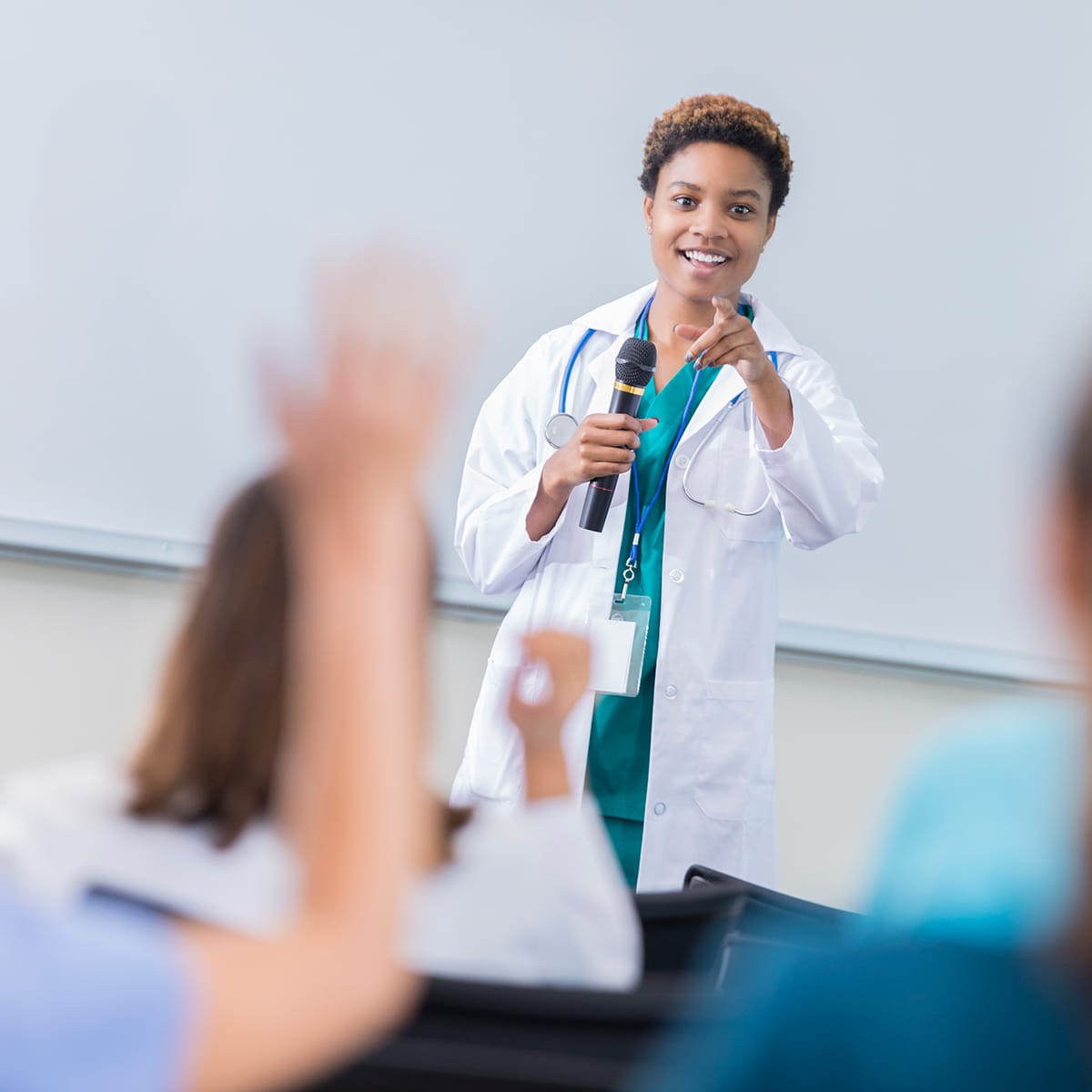 Available Series
Improving Outcomes for Patients with Atrial Fibrillation
Atrial Fibrillation (AFib) is the most common form of arrhythmia in the United States. Participants in this course, supported by an independent medical educational grant from Sanofi US, will be educated on the application of current guidelines and medical evidence in the management of Atrial Fibrillation, the use of pharmacologic and device management of AFib patients as well as research findings in antiarrhythmic drugs and early rhythm-control therapy. Earn CE and ABIM MOC credit. Presentations available February 2022.
Participant Information
If you sign in, you can view the status of your requested events and speaker information.