Science News
Continuing Education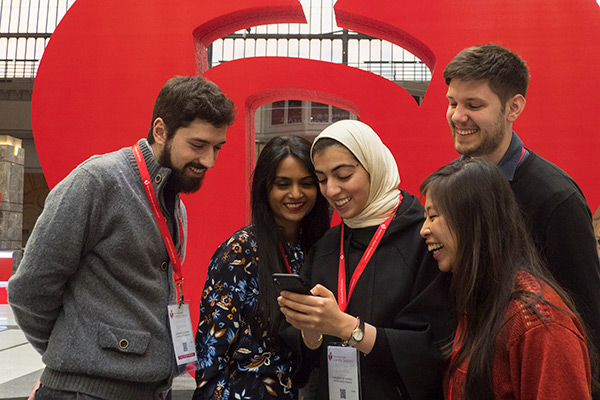 Meet us in November in Boston or online from anywhere through our virtual platform for the global cardiovascular event of the year! Reconnect with colleagues, experience breakthrough cardiovascular basic, clinical and population science updates, and immerse yourself in innovative solutions designed to help you in your daily practice at the American Heart Association's Scientific Sessions 2021.
Enjoy instant access to leaders in the field and the latest discoveries in cardiovascular science and medicine.


Reconnect and collaborate with global thought leaders from over around the world.


Experience programming designed with your needs in mind with 27 programming communities.

CE and MOC credits available.


And more!
Don't forget! AHA Professional Members receive the best rates for attending Scientific Sessions. Learn more about this and other benefits by becoming an AHA Professional Member.
The ATVB Council focuses on arteriosclerosis, thrombosis and vascular biology. The council advances research, addresses prevention, improves diagnosis and treatment, and works actively with other organizations. It shares reliable information through its annual conference, awards and lectures, and in the AHA's journal, Arteriosclerosis, Thrombosis, and Vascular Biology.
---
Since 1999, the BCVS Council has advanced understanding of mechanisms of basic cardiovascular regulation to support insights into cardiovascular disease and facilitate new therapies. Emphasis is on integrating molecular/cellular and physiological approaches to address problems relating to genomics, cell signaling, myocardial biology, circulatory physiology, pathophysiology, and peripheral vascular disease.
---
The GPM Council seeks to advance discovery and translation of biological insights from genetics and omics technologies to improve cardiovascular and brain health through better risk prediction, treatment and prevention for patients. Our expertise spans genetics, genomics, genomic medicine, epigenetics, transcriptomics, metabolomics, proteomics, microbiome, bioinformatics, computational science, and population health.
---
2018 Guideline on the Management of Blood Cholesterol
Sidney C. Smith, MD, past president of the American Heart Association, and Neil J. Stone, MD discuss the new 2018 Guideline on the Management of Blood Cholesterol, which was published during Scientific Sessions 2018 in Chicago.
American Heart Association Professional Members
Enjoy instant benefits!
Free Online Access to AHA Scientific Journals
Affiliate with our 16 Scientific Councils
Discounts on Scientific Conference Registration and Online Courses