Congratulations on being accepted as a 2023 AHA SURE Scholar! You are one of 24 students at six participating institutions.

What's Next?

Now that you received an acceptance letter to the SURE program from one of the participating institutions, please follow these steps:
1. Students selected for one of the programs will receive an email from AHA staff to begin the process of setting up the award in Proposal Central.
2 Awarded students must create an AHA account and an ORCID account and connect them to ProposalCentral. (Login Instructions here)
3. Be prepared to enter some details into ProposalCentral through a mini-application process. (An application is needed in order to set up your award.)

4. Once the award is set up, the student will receive an Award Letter from the AHA.
5. Students are expected to submit various "Deliverables" including an Award Agreement (at the beginning of your program) and a Scientific Report (at the end of your program). Additional uploads may be requested. SURE Scholars are required to participate in a symposium at the end of their program.
Scientific Sessions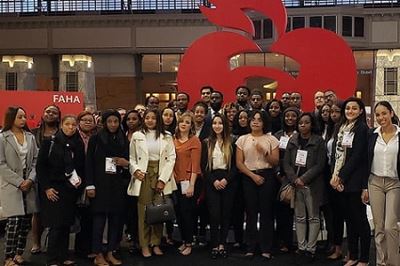 Each year, AHA SURE scholars are invited to attend AHA's Scientific Sessions, alongside the AHA HBCU Scholars Program participants.
Scientific Sessions is held each November. Students are highly encouraged to participate in this highly enriching experience. Those who require a letter to be excused from classes may request one from AHA Staff.