Science News from Scientific Sessions 2023
Scientific Sessions: November 11–13, 2023
Pennsylvania Convention Center | Philadelphia, Pennsylvania
AHA Presidential Address: Dr. Joseph C. Wu, MD, PhD, FAHA
Nancy Brown, CEO of the American Heart Association, introduces AHA President Joseph C. Wu, MD, PhD, FAHA, during Scientific Sessions 2023 on Sunday, November 12, 2023.
SELECT
Semaglutide and Cardiovascular Outcomes in Patients With Overweight or Obesity Who Do Not Have Diabetes
Abraham Michael Lincoff | Cleveland Clinic, Cleveland, OH
RESULTS: In adults with overweight or obesity who do not have diabetes, semaglutide reduced the risk of major adverse cardiovascular events by 20%.
SELECT Trial and Implications for Population Health
Chiadi Ndumele MD, MHS, PhD and Tiffany Powell-Wiley, MD, MPH discuss the results of the SELECT trial and the potential impact of the semaglutide as a treatment for obesity.
MINT
Restrictive versus Liberal Blood Transfusion in Patients With Myocardial Infarction and Anemia: Results of the MINT Trial
Jeffrey L Carson | Rutgers Robert Wood Johnson Medical School, New Brunswick, NJ
RESULTS: In patients with acute heart attack and anemia, there was no statistically significant difference in 30-day death or recurrent MI between a restrictive or liberal transfusion strategy.
ORBITA-2
Percutaneous Coronary Intervention for Stable Angina: A Randomised, Placebo-Controlled Trial
Rasha Al-Lamee and Christopher Rajkumar | Imperial College of London, London, UK
RESULTS: In stable angina patients receiving minimal or no antianginal medication and exhibiting objective evidence of ischemia, PCI led to a lower angina symptom score than placebo procedure.
Using Drugs, Diet and Delivery to Optimize Hypertension Outcomes
Moderators Angela L. Brown, MD and Daichi Shimbo, MD discuss the results of four hypertension trials that were presented in LBS.04 during #AHA23.
Click to jump to the studies referenced in this session:
CRHCP Dementia
Effectiveness Of Blood Pressure-lowering Intervention On Risk Of Total Dementia Among Patients With Hypertension: A Cluster-randomized Effectiveness Trial
Jiang He | Tulane University, New Orleans, LA
RESULTS: In patients with hypertension in rural China, the primary outcome of all-cause dementia was significantly reduced by 15% in the intensive BP lowering group compared to the usual care group at 48 months. In addition, intensive BP reduction significantly reduced cognitive impairment without dementia by 16% compared to the usual care group.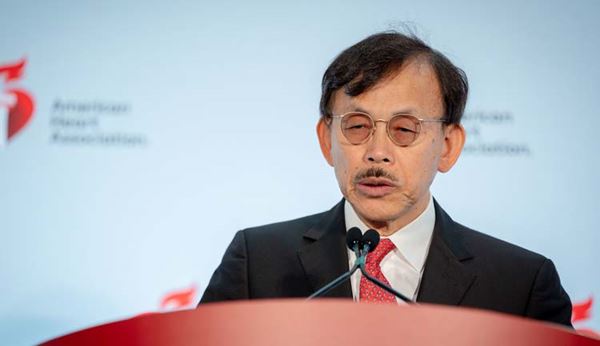 POP-HT
Long-Term Blood Pressure Control After Physician Optimised Postpartum Blood Pressure Self-Management: The POP-HT Randomised Clinical Trial
Jamie Kitt and Paul Leeson, University of Oxford, Oxford, United Kingdom
RESULTS: In post partum patients with gestational hypertension or preeclampsia, the 24-hour mean diastolic and systolic blood pressures, measured at 9-months postpartum were lower in intervention group versus those who had received usual care.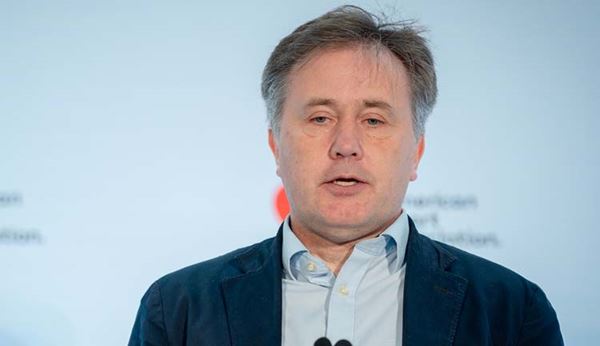 CARDIA-SSBP
Effects of Dietary Sodium on Systolic Blood Pressure in Middle-Aged Individuals: A Randomized Order Cross-Over Trial
Deepak K Gupta | Vanderbilt University Medical Center, Nashville, TN
RESULTS: In normotensive and hypertensive adults, a low sodium diet significantly lowered SBP. The decline in BP was independent of HTN status and anti-hypertensive medication use, consistent across subgroups, and did not result in excess adverse events.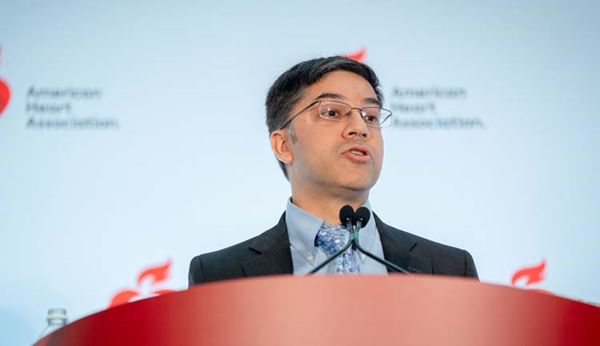 KARDIA-1
Sustained Blood Pressure Reduction With the RNA Interference Therapeutic Zilebesiran: Primary Results From KARDIA-1, a Phase 2 Study in Patients With Hypertension
George L Bakris | University of Chicago Medicine, Chicago, IL
RESULTS: In adults with mild-to-moderate HTN, single doses of zilebesiran resulted in clinically meaningful and significant reductions in 24-hour mean SBP compared to placebo at 3 months sustained through 6 months.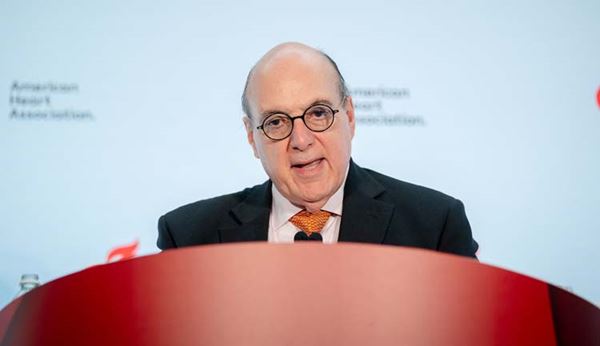 ARTESIA
Apixaban for the Prevention of Stroke in Patients With Subclinical Atrial Fibrillation
Jeff S Healey | McMaster University, Hamilton, ON, Canada
RESULTS: Patients with subclinical atrial fibrillation (SCAF) taking apixaban were 49% less likely to have stroke or a blood clot compared to patients who were taking aspirin daily but had an increased risk of bleeding.
heart-1
Safety and Pharmacodynamic Effects of VERVE-101, an Investigational DNA Base Editing Medicine Designed to Durably Inactivate the PCSK9 Gene and Lower LDL Cholesterol - Interim Results of the Phase 1b heart-1 Trial
Andrew M Bellinger | Verve Therapeutics, Boston, MA
RESULTS: In patients with HeFH, dose-dependent reductions in blood PCSK9 protein & LDL-C levels were observed following VERVE-101 administration. Durable 55% reduction in LDL-C extending up to 180 days in the single participant in the highest dose cohort was observed. The observed serious adverse events were consistent with a severe, advanced ASCVD patient population.
ESPRIT
Effect of a Multifaceted Implementation Strategy on Blood Pressure Control in Low-Income Patients: A Cluster Randomized Trial
Jing Li, MD, PhD | Fuwai Hospital, Beijing, China
RESULTS: In participants at increased CV risk, an intensive BP lowering treatment (SBP target <120 mmHg) reduced major CV events by 12%, CV mortality by 39% and all-cause mortality by 21% at 3 years compared to standard treatment (SBP target <140 mmHg).
SPEC-AI Nigeria
Screening For Peripartum Cardiomyopathies Using An Artificial Intelligence Enhanced Digital Stethoscope: A Randomized Clinical Trial
Demilade A Adedinsewo | Mayo Clinic, Jacksonville, FL
RESULTS: In pregnant and postpartum women, AI-guided screening with a digital stethoscope was associated with an increase in the diagnosis of cardiomyopathy defined as LVEF <50% by echocardiography.
SPEECH
Validation of a Speech Analysis Application to Detect Worsening Heart Failure Events in Ambulatory Heart Failure Patients
William T Abraham | Ohio State University, Columbus, OH
RESULTS: In NYHA Class II/III HF outpatients, this study developed a speech processing model and validated a novel speech analysis app that detected future HF events (HFEs) early with a high sensitivity and low unexplained notification rate, supporting its potential to reduce HFEs and improve patient outcomes.